Skip to content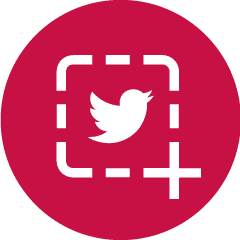 TweetShots
Generate Beautiful Twitter Screenshots in 1 click
Converting Tweets to Images ready to be shared on Instagram, Facebook Linkedin has never been easier.
Pick one of the many themes available, insert the url of the tweet and download your Twitter Screenshot.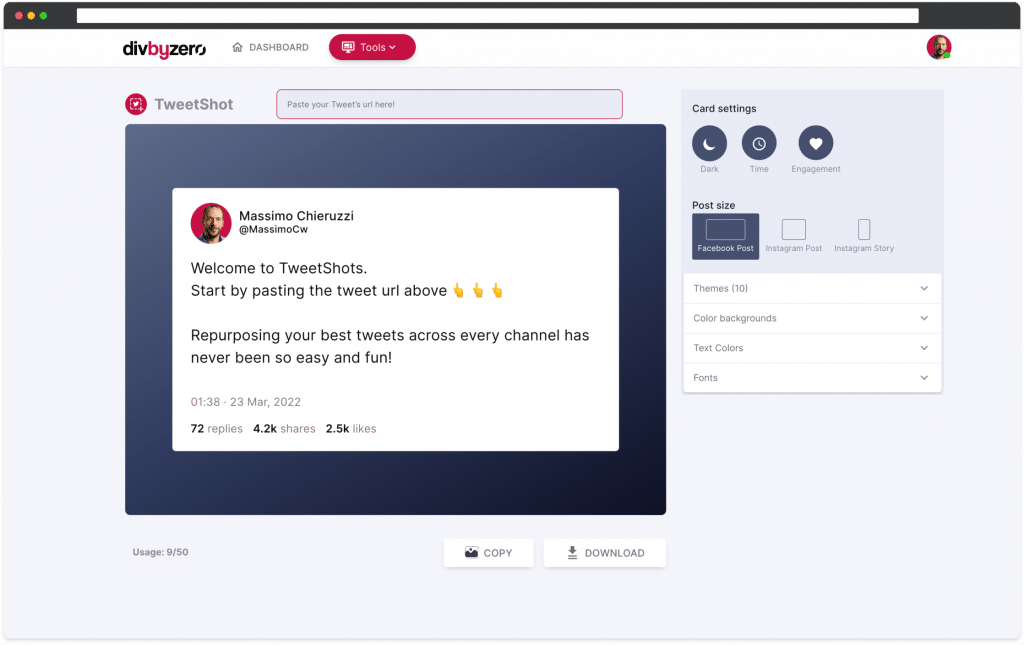 Repurpose tweets across all social networks
Why limit yourself to Twitter? With TweetShots you can quickly generate appealing Tweet Scresnhots ready to be shared on Instagram, Facebook, Linkedin. Convert any tweet in an image with just 1 click. 100% Free!
Sign-up for free!
Fully customizable to fit your brand
Make Every Twitter Screenshot Unique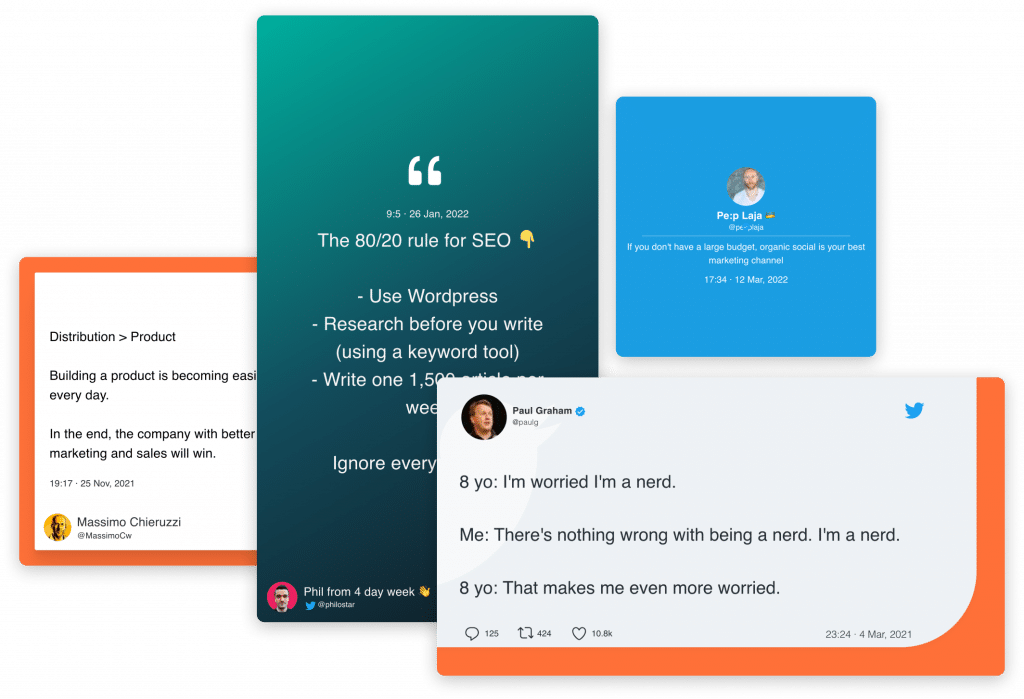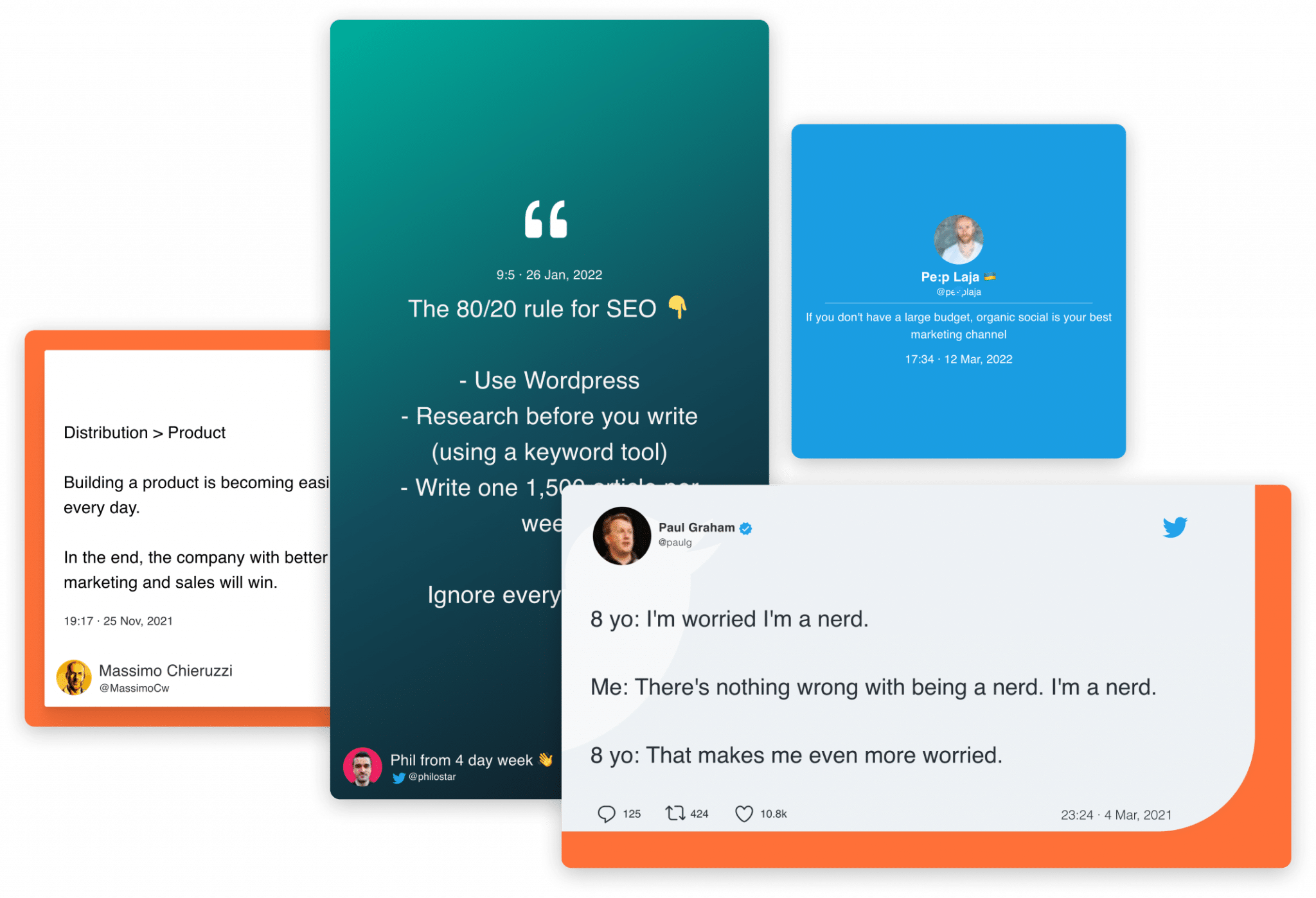 With 10 different themes available, customizable fonts, fonts colors, and backgrounds, you can create endless versions of your Twitter screenshots. You can also upload custom backgrounds to perfectly match your brand!
Expect new themes every couple of weeks.
I try to keep all my free marketing tools constantly up to date and I already have a lot of new features in mind to convert Tweets to images in an even more customizable way.
Much More Than Twitter Screenshots
1 Login = Infinite Opportunities
Signing up to DivByZero, is not just about converting tweets to images. With one account you'll get access to all my tools for SaaS Marketers. All of them are 100% free and a new tool is added every couple of months.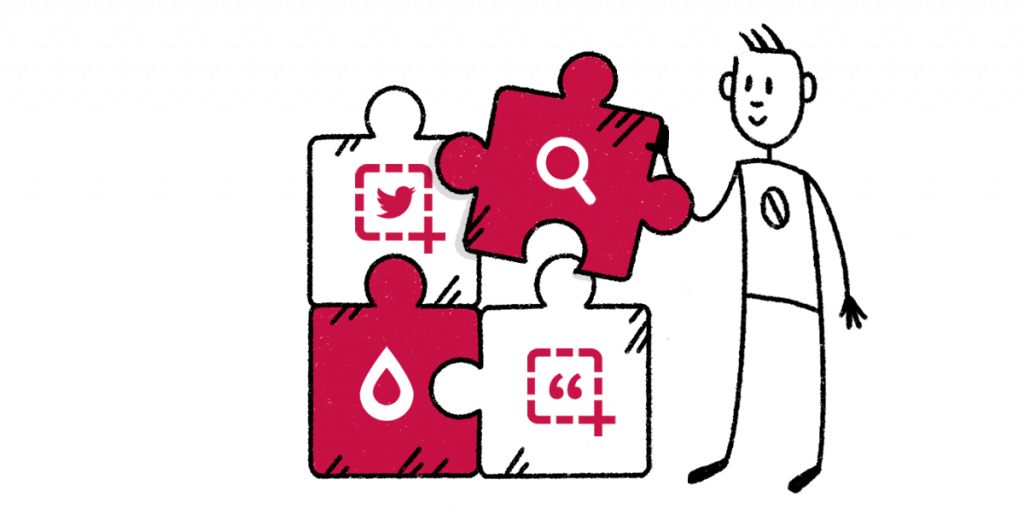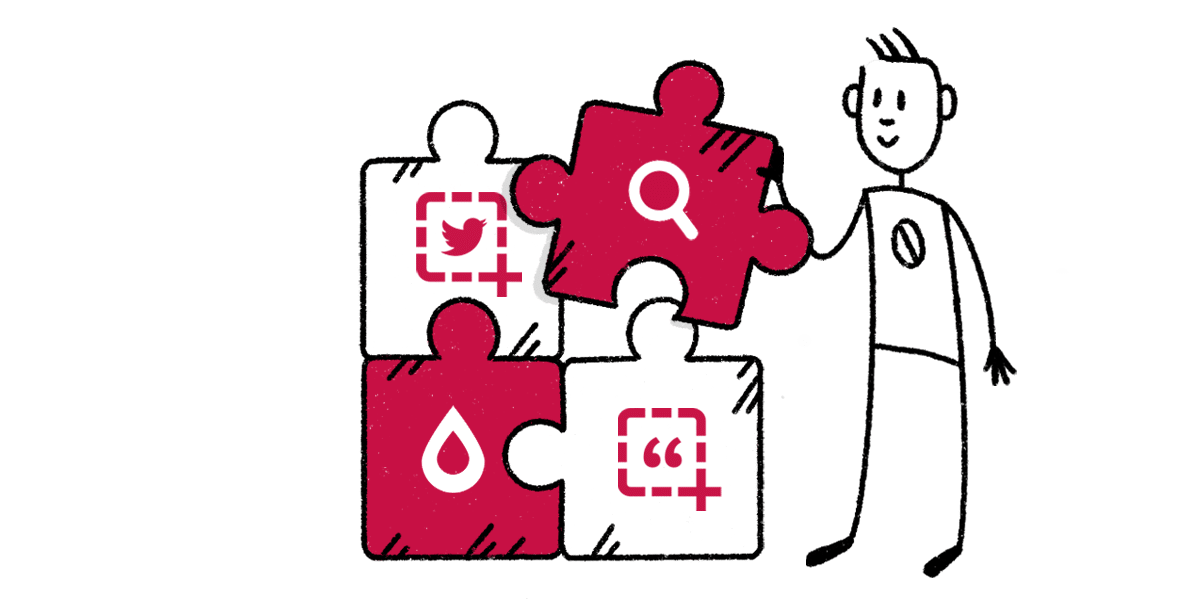 So far I've released 3 with one coming in the next few weeks:
A Chrome Extension to blur sensitive information and make your demos, webinars and sales call more secure.
Get inspired by thousands of examples from top SaaS companies. Everything is included: marketing pages, email flows, product UI and more. 1 new company is added every day!
TweetShots
Well… you should know what this is about by now.
QuoteShots
Coming in the next few weeks. Generate beautiful images from your favorite quotes. Ready to be shared on Social Media and other channels
All these tools are 100% free and will be constantly updated.
How to take your first Twitter Screenshot & FAQ
Yes it's really Free. And yes, it has limits.
You can take 20 Tweet Screenshots per month, at the end of the month the limits will reset.
If you need to convert more Tweets into images the only way to increase your limits is through my referral program.
Every 5 users you refer you'll be upgraded to a higher plan with extended limits.
I promise we'll squash bugs with no mercy.
If you encounter a problem, just shoot an email to bugs@divbyzero.com and let me know!
Please always include the url of the tweet you were converting to image and, if possible, the generated image.