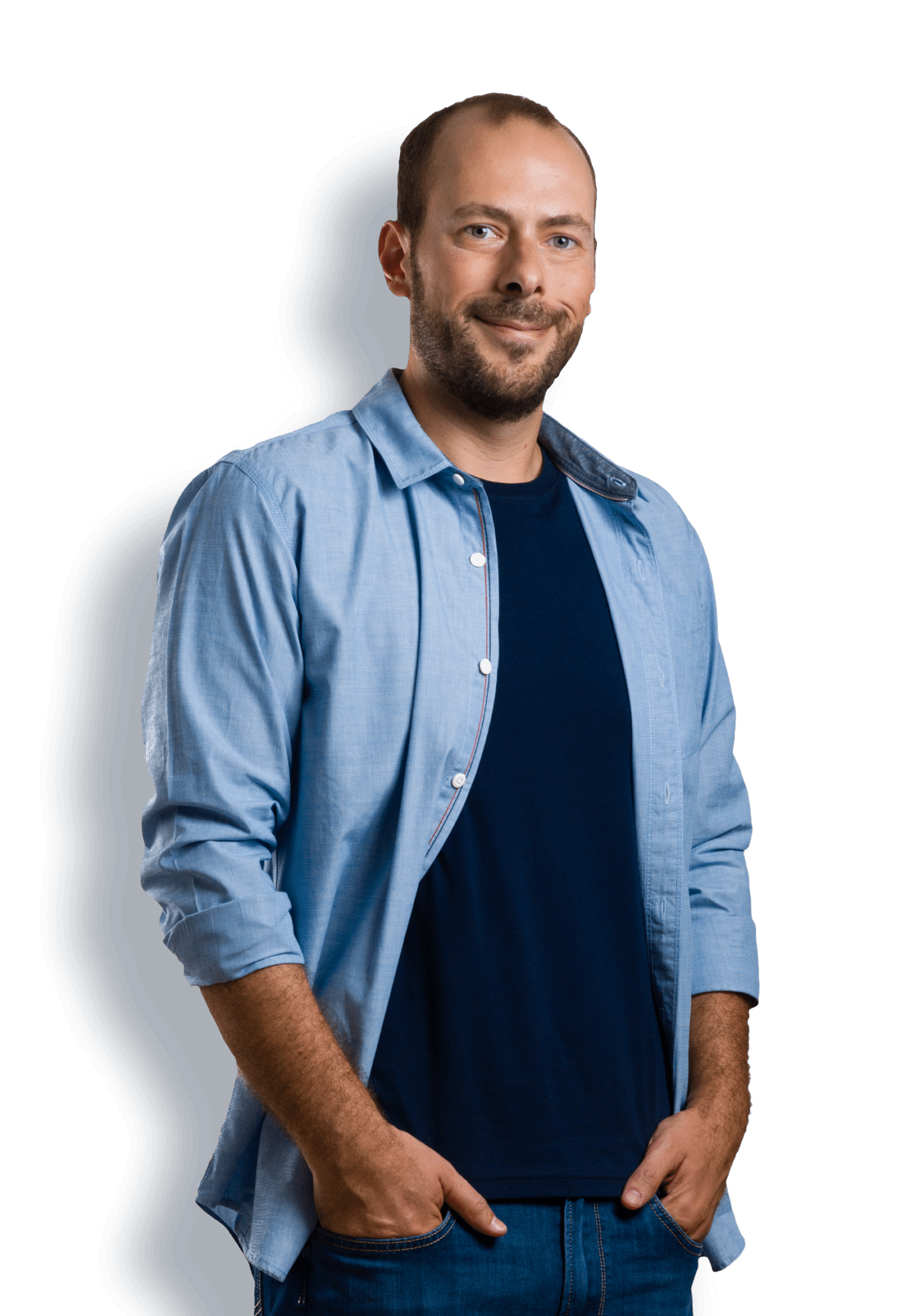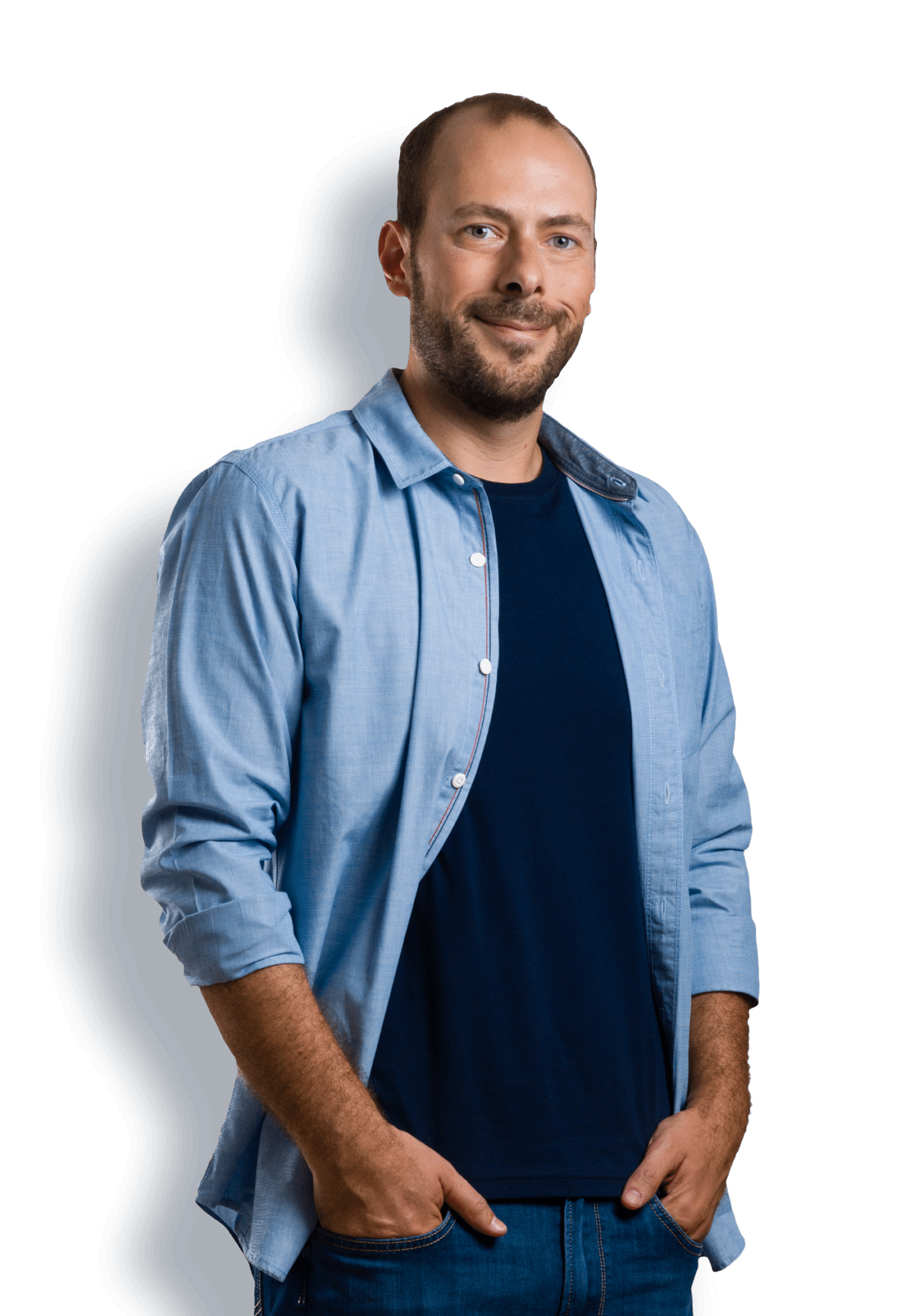 Hello! I'am
Massimo Chieruzzi
I'm an Entrepreneur, Inbound Marketer, Blogger. I also happen to know a lot about Facebook Ads. I love helping grow their online presence and achieve their goals by increasing their revenue, not just web traffic.
And I love building companies. So far I've created three: Creative Web, Media Zen, AdEspresso (sold to Hootsuite) and I've started a small side project, Smartflows.
My Story
I've always been kind of a geek. Starting with a Commodore 64 when I was 8, I haven't spent a day without a computer since. I was an avid user of BBS before the internet and, except for a stint as a radio presenter for a grunge music program, I've always worked in tech.
Nonetheless, Creative Web grew into one of the best boutique web agencies in Italy. We focused on big projects for top brands that needed help both building robust, effective websites and launching and promoting them.
I started as a tech journalist covering the crazy dotCom boom in 2000 before launching my first company, Creative Web. But, beginning just few months before the bubble exploded, it had the worst timing.
Over the years, we helped many top brands succeed. We became eBay's no. 1 developer in Europe and helped them launch their Real Estate vertical among other projects.
We built and managed the technological infrastructure for Facile.it, a car insurance price comparison Startup that recently sold for 400 million Euros.
We also helped Heinz relaunch their baby food brand online and double their traffic and signups in less than a year.
We grew to a team of 15 and won many awards. Along the way, I started speaking at many events about both web development and marketing topics.
While working as CEO of Creative Web, I started another company to pursue my love for journalism. Media Zen was a blog network, which I developed from zero to 500,000 visits per month in less than 3 months, mainly through SEO and Social Marketing.
This was in the early days of Facebook Advertising, which I started tinkering with. The result was a huge increase in our fan base, accumulating hundreds of thousands of fans on our Facebook pages while spending less than $1,000.
While growing the Media Zen network, the idea for AdEspresso came to me, so I then quickly sold Media Zen making enough profit to fund my new venture.
Present & Future
In 2012, we started working on AdEspresso with a small team inside Creative Web. Our goal was to help SMBs like us get the most from their Facebook Advertising by creating an awesome Facebook Ads Manager that was extremely simple to use and affordable.
While we still have much work to do, AdEspresso has been improving daily ever since. In 2013, we were accepted into 500 Startups, one of the top 3 startup accelerators in United States and so I moved to San Francisco to commit 100% to AdEspresso.
So far, more than 10,000 users have improved their Facebook Ads' performance thanks to AdEspresso while the company has grown 10x in 2014 alone with revenue increasing 30% every month. I am more excited about the present and the future of this company than ever before!
As CEO of AdEspresso, I both define the vision and manage the marketing strategy which is based on a mix of Inbound marketing and, of course, Facebook Ads. In little more than a year, our Facebook Ads Academy became one of the most trusted resources for Facebook Marketers around the world.
Whenever I have free time I enjoy helping other companies fine-tune their marketing strategy to meet their goals. My time nowadays is limited so I can't take on consulting gigs as a rule. If you have a very cool project that I might be interested in, however, why not get in touch and we'll see if I can help out.
What I Know & What I Love
Here are my main areas of expertise:
Facebook Advertising
SEO
Content Marketing
Lead Generation
Inbound Marketing
Project Management
Startups
And some things that I love:
Alternative Rock (mainly Grunge)
Good Food (hey, I'm Italian!)
Automatic Watches
Buying Kindle books that I'll never have the time to read