Today, 11/30/2020 is my last day as General Manager of AdEspresso in Hootsuite.
This is a tough post to write for me, one that doesn't start with keyword research, bullet point, or posts to get inspired by. I've been thinking about what to write for a while now… but I still don't have a clue of what I'm gonna write.
I have around 15 years before I can experience it first hand. Still, I imagine that leaving AdEspresso is like watching your kid walk out the door as he moves to college: It's heartbreaking but also makes me incredibly proud of all we've accomplished in the last 7 years.
What makes things worst from an emotional standpoint is that I'm not only leaving my "baby," the company I co-founded and was CEO of. Most and foremost, I'm leaving behind my second family, an incredible team of almost 50 people.
I've hired most of them personally with my co-founders, and I have spent great moments with each one of them. Not interacting with them daily will be very hard, even if Covid lockdowns have helped me getting used not to be in the office daily.
A bit of AdEspresso history
I'm asked about the AdEspresso story quite often. I'll be brief today, but if you have any questions or curiosity around AdEspresso, just let me know in the comments below and I'll be happy to answer! We've been very transparent through our adventure.
AdEspresso was born out of personal needs. We started doing Facebook Advertising in the early days within my previous company, and they did blow our minds. They were so cheap and could drive so much traffic!
Yet split testing was a problem, and all the tools in the market back then were enterprise-oriented. Complex and expensive. We decided to build our own Facebook Ads management tool… it had to be cheap and simple to use for any SMB.
We had tried building products many times before and always failed because we were not really passionate about the space. This time we were—a lot.
A lot of people say that solving your own problem is the best way to start a company. I don't know, but for sure, it's the easiest way. You are your own buyer persona, and you know exactly what you need. In a few days, we already had all the main AdEspresso features sketched out on paper. It's amazing how close they were to the real product.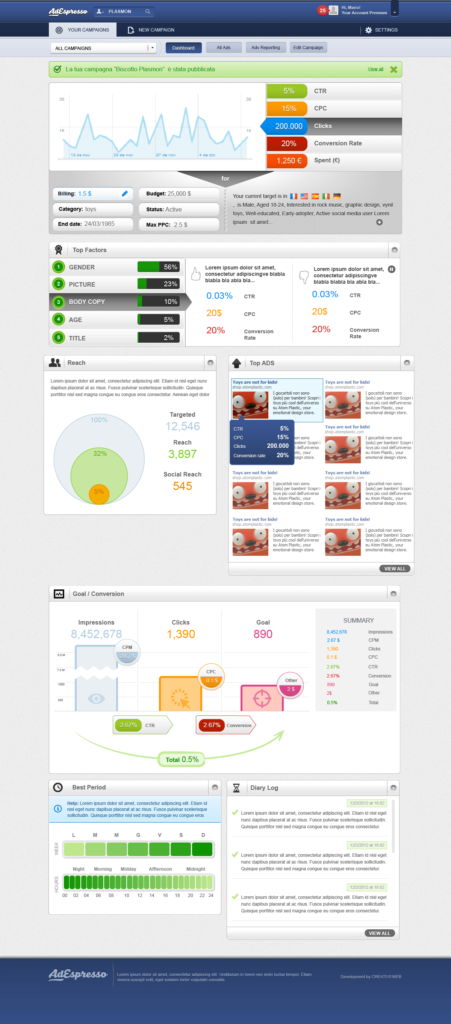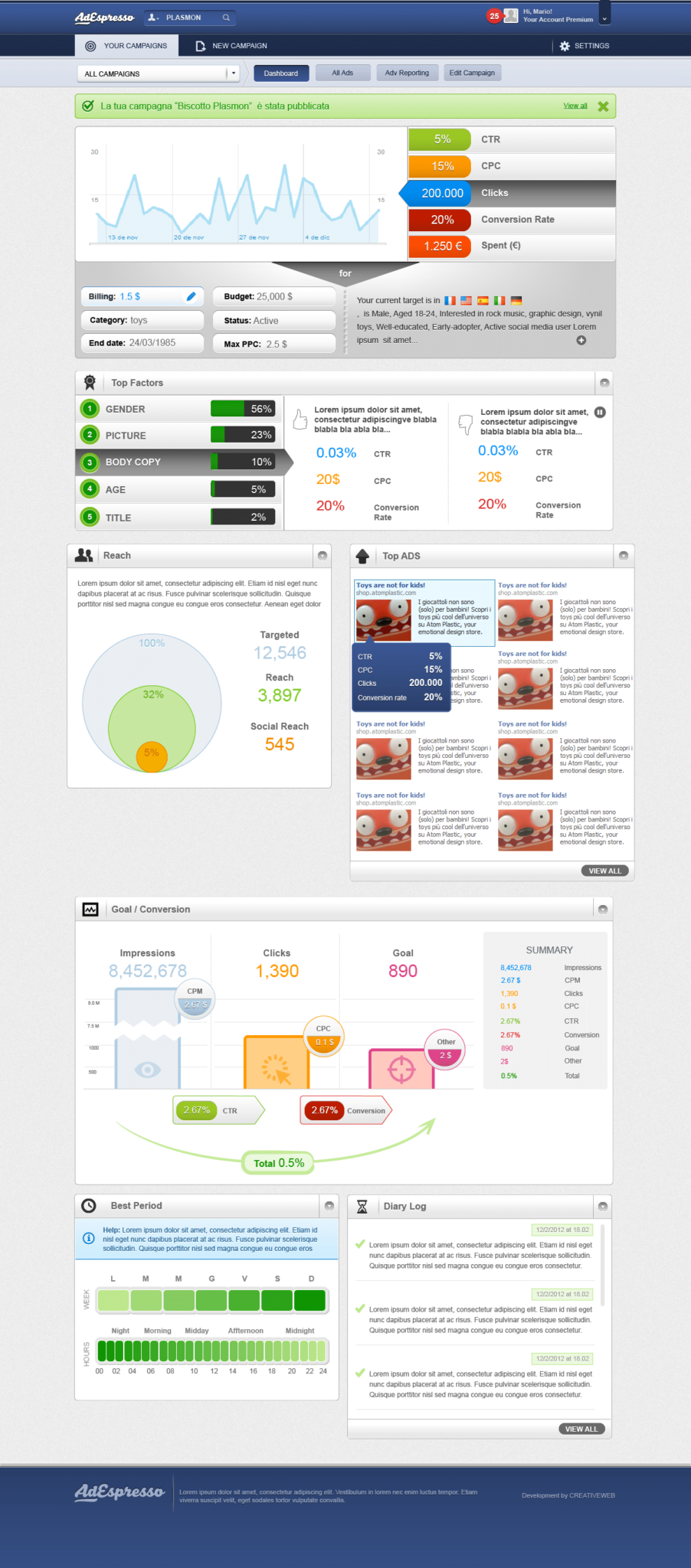 In 2013 we officially founded the company with Armando, Carlo, Jesus, and Valerio, got accepted in 500 Startups, and in a matter of two weeks, relocated on the other side of the world in San Francisco. It was an amazing experience.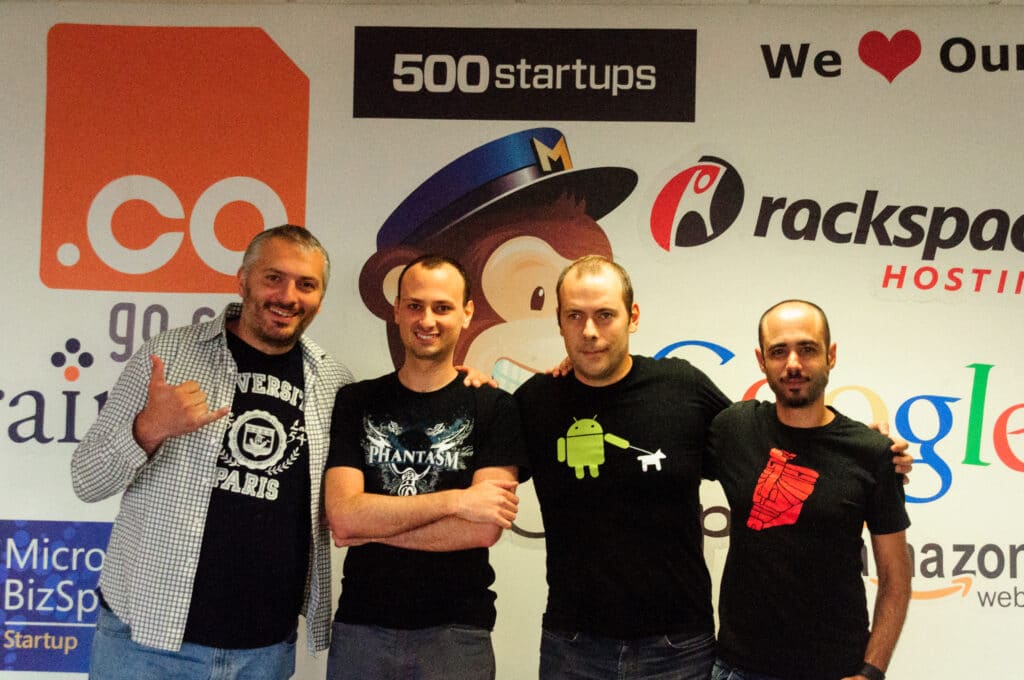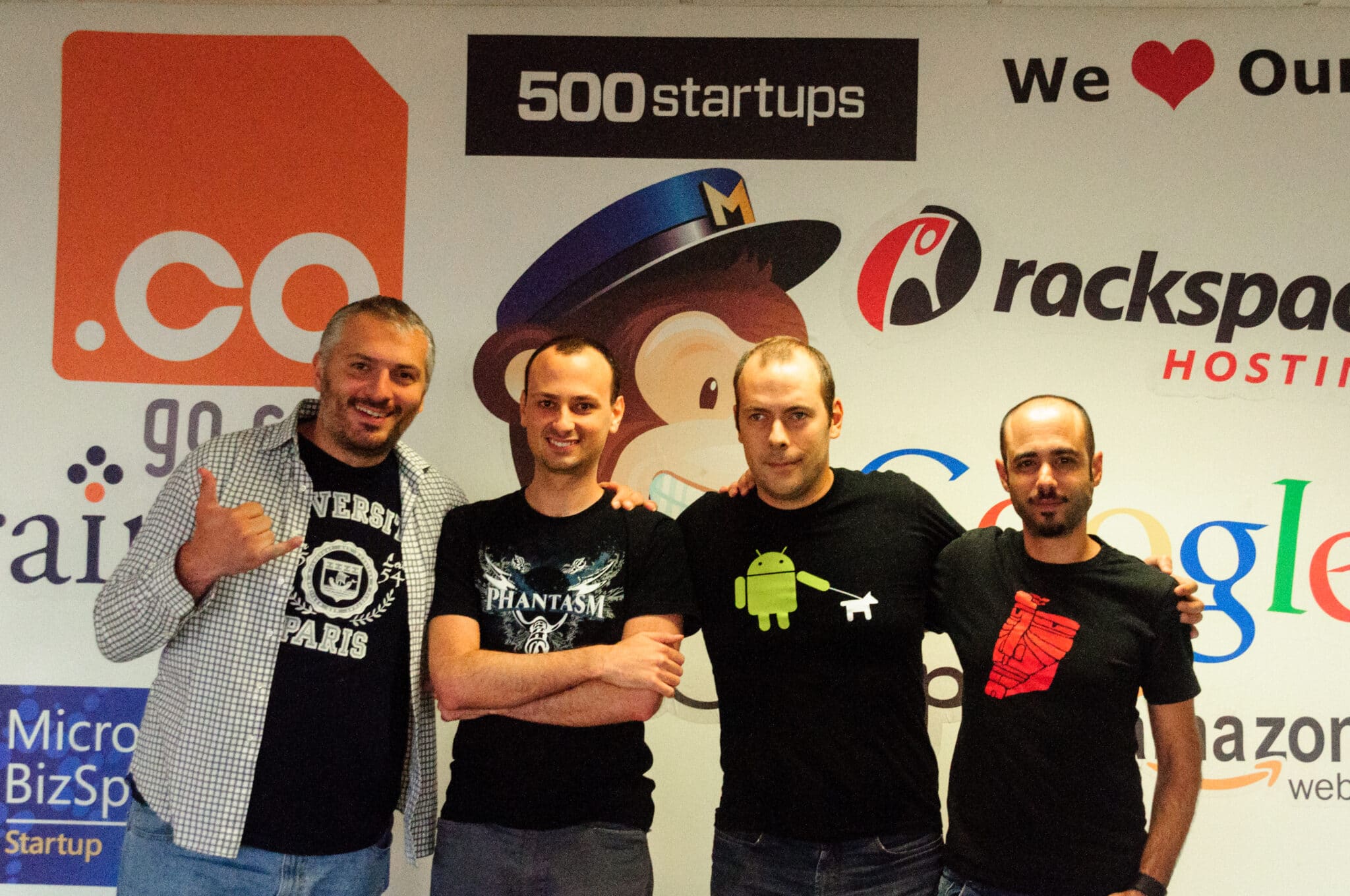 The following three years were just crazy. Our content marketing strategy really boosted our success, and we kept growing and growing. It's been a life-changing experience and a hell of a ride.
While we were in San Francisco, the Milan team kept growing as we improved the product, scaled the support team, and introduced our services for users who needed extra help. This is something I'm really proud of. Most SaaS companies try to convince you they're selling you a magic wand.
We've always been honest in explaining to our customers that no tool will help you succeed at Facebook Advertising without the right strategy. And we are among the very few companies that managed to implement a service business at scale and an affordable price. All the merit here goes to Antonio Calero.
It's also been very stressful. We've been working at any time out of any place we could find. We were always on the verge of burnout.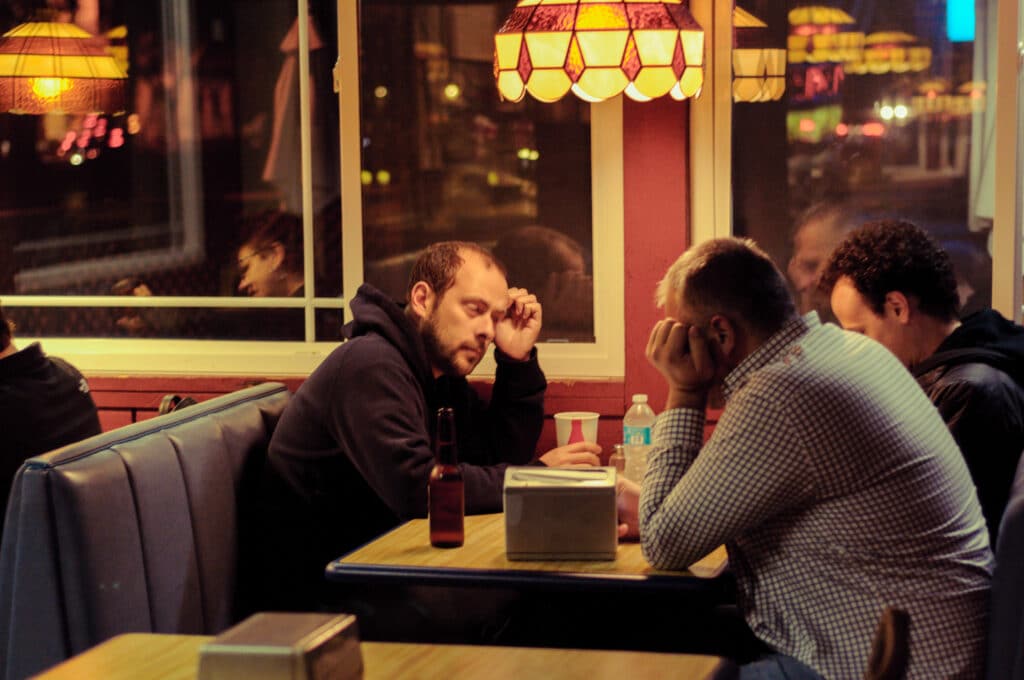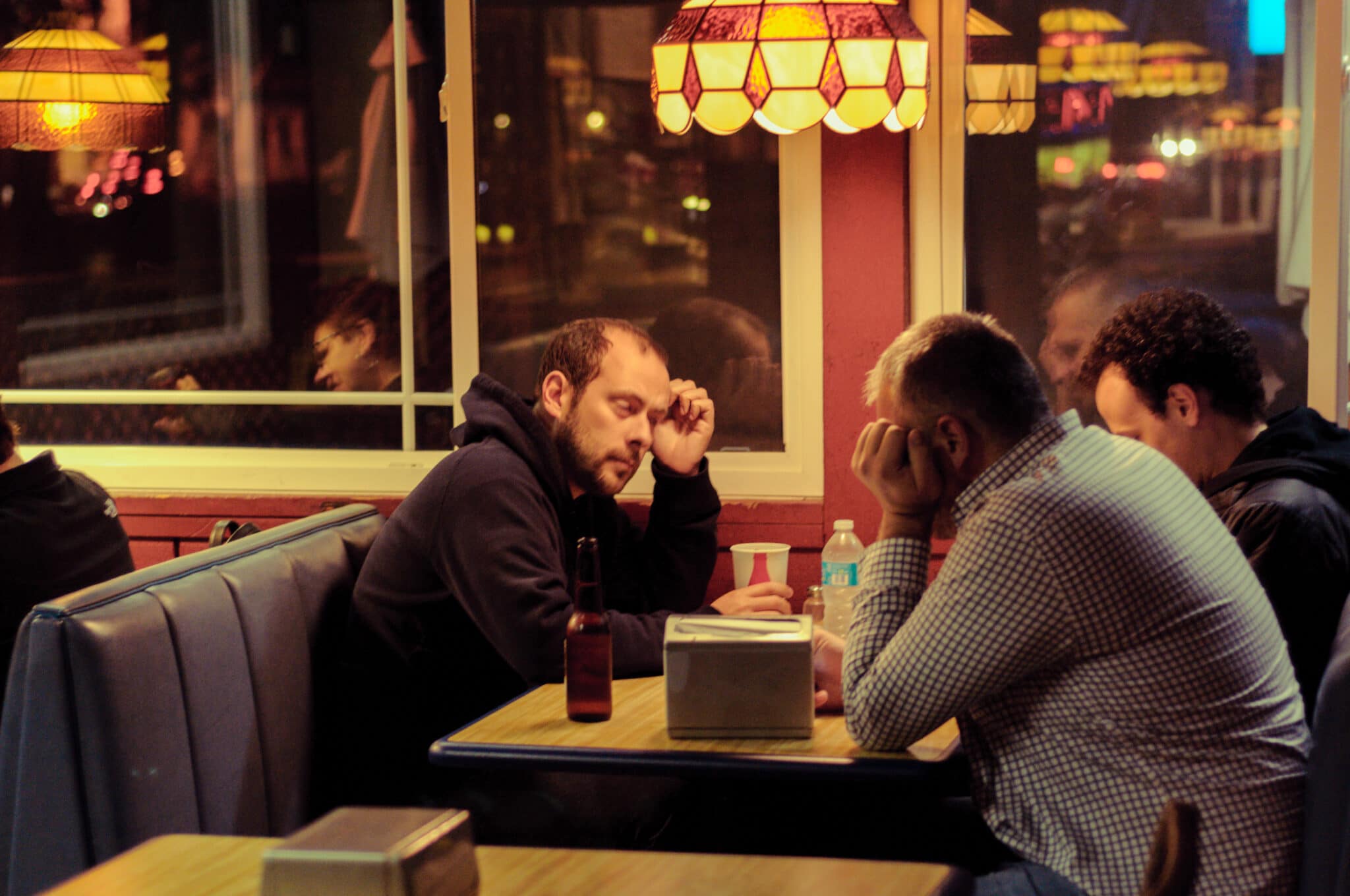 But we always kept going, for us, for all the amazing customers that were rooting for us and for our amazing team.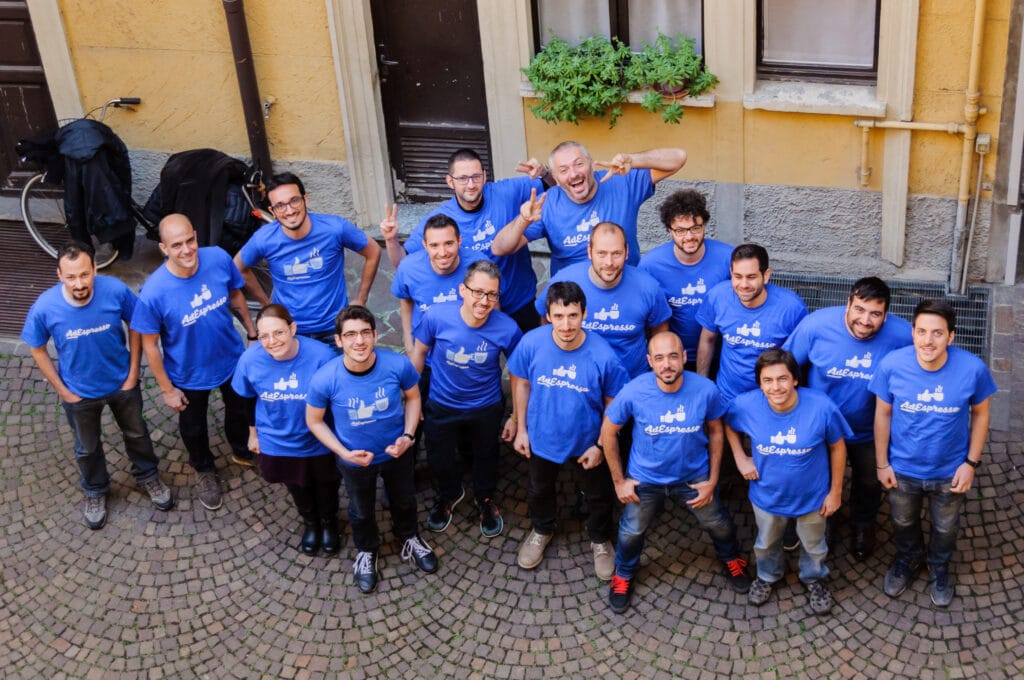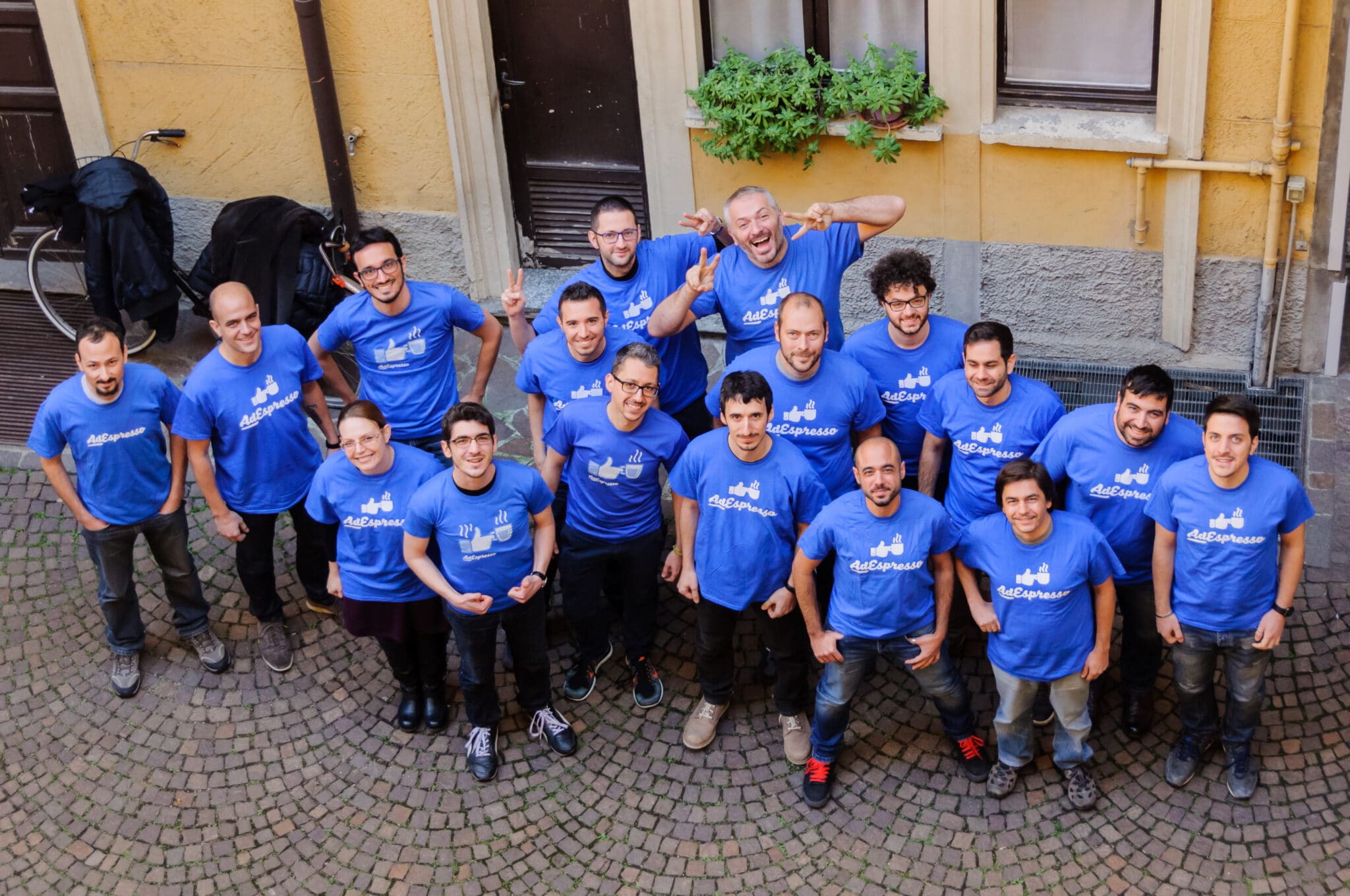 Fast forward to the end of 2016, we were approached by Hootsuite, a company we liked and respected a lot. They were interested in joining forces… and it did make a lot of sense, the n.1 social media tool with the n.1 paid social media tool!
There are a lot of interesting stories I could tell you about the acquisition, the process, and all the things we learned in those two months. Again, if you are curious about any detail, comment below, and I'll try to answer everyone!
On the 23rd of December, we signed off all the paper and merged with Hootsuite… it was the largest acquisition in the space and Italy that year… Wow!
It was also a great reason to celebrate, and for the first time, we gathered the whole team together. It was the first time we actually met some of the team members in person, and it was a lot of fun!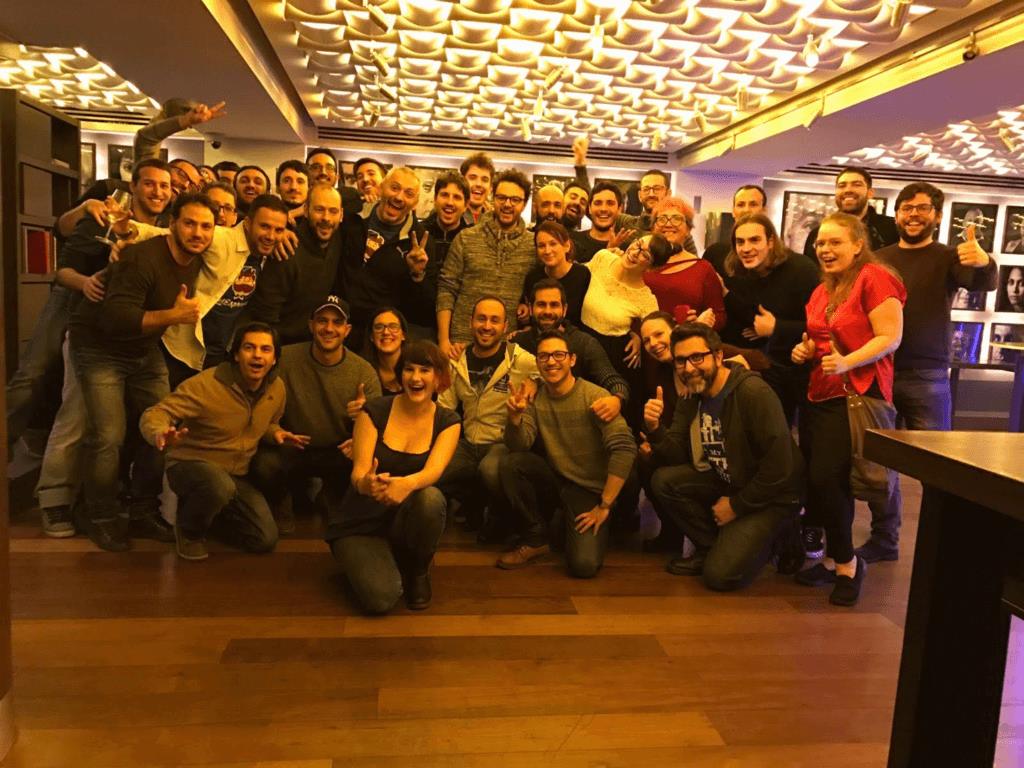 What we accomplished and what I learned
Over the last seven years, we've accomplished a lot of incredible results, and I've personally learned a lot and grown a lot.
As I say goodbye to this great company and team, I think it's worth taking a minute to share the most important things we've accomplished, and I've learned.
Among the accomplishment I want to mention:
Building the largest blog in the Facebook Ads space. Not only has it's been critical for our growth, but it's also been useful to hundreds of thousands of people every month that learned to use Facebook Ads with us, even if they were not customers.

Helping thousands of small businesses grow. I've always been impressed by the love we received and the number of people writing to thank me and explain how they could scale their business thanks to our product.

Raising the bar for Italian developers' salary. We've always tried to pay our great developers in Italy way above market rates. Over time as we hired more and more people, other companies had to follow. Overall, we likely made a small contribution to raising Italian wages for developers to a more fair level.

Becoming the n.1 Facebook Marketing Partner in the world by the number of customers. Who could have thought that a small company started in Italy could become so big and impactful?
I've also learned a lot… more than I could have ever imagined. I learned from my amazing team, from our customers, from all the great people at Hootsuite, and those that helped us during this adventure.
Some of the things I've learned are really worth sharing:
It doesn't matter how many people tell you "NO". It can only take one "YES" to change your life. I was super scared of rejection in the early days. I actually didn't even want to apply to 500 Startups for fear of hearing a no. Over time I've learned to deal with no.

Understand your weaknesses and find people who compensate for them. I could have never made it without Armando. We're extremely different and compensate for each other weaknesses. Of course, you should try to improve yourself, but it takes time, and you can get better at something but cannot really change who you are. Find the right partner.

Profitability is a great thing. AdEspresso has been profitable from the early days, which allowed us to control our own destiny. When raising money or selling your company or negotiating a partnership… it's always easier if you're not forced to do it but can walk away and say no.

Double down on what's working. Of course, you should always look for other marketing channels, other product features, other partners. But while exploring new opportunities, don't let them distract you from what's working now. From day zero, everyone kept telling us to implement Google Ads. It would have been too distracting in the early days, and we were growing a lot with Facebook. So we double down on Facebook. We did implement Google Ads in the end. But when it was the right time, not just for the sake of doing more.

Branding is powerful. Nowadays, everyone obsesses over CPC, ROI, ROAS, and anything that can be measured. Those things are important but don't underestimate the power of building a strong brand. I can't measure it, but hearing every day how much people love the AdEspresso brand and the awareness around it, I'm sure it's been critical to our success and staying top of mind for our potential customers.

Helping people grow is more important than money. We were in the lucky position to offer both great opportunities for personal growth and money, but what I'm most proud of are the bonuses we offered to our team. Everyone has a meaningful yearly budget to travel and attend conferences or buy courses. For as long as possible, we let everyone in Italy come to San Francisco for a couple of months to stay with us and taste the Silicon Valley mentality.

If you spend time on something, make it worth it. There are so many ways you can spend your time. Pick carefully what's worth your time and put all your effort in there. In the early days, there were so many events we could attend and so many distractions. We picked carefully which ones to attend, and we really did everything we could to make the most out of them. For a Startup competition, we built an "Arduino TV" that was scrolling a 4m piece of paper with our deck, served coffee ice cream under the august's sun, and built our own tables. We won.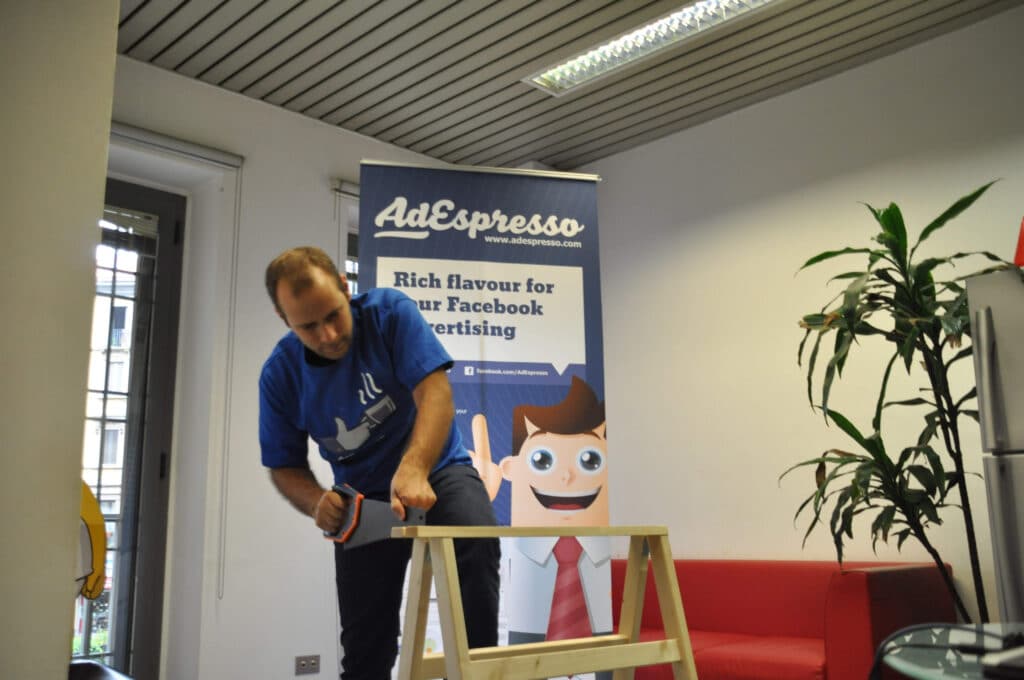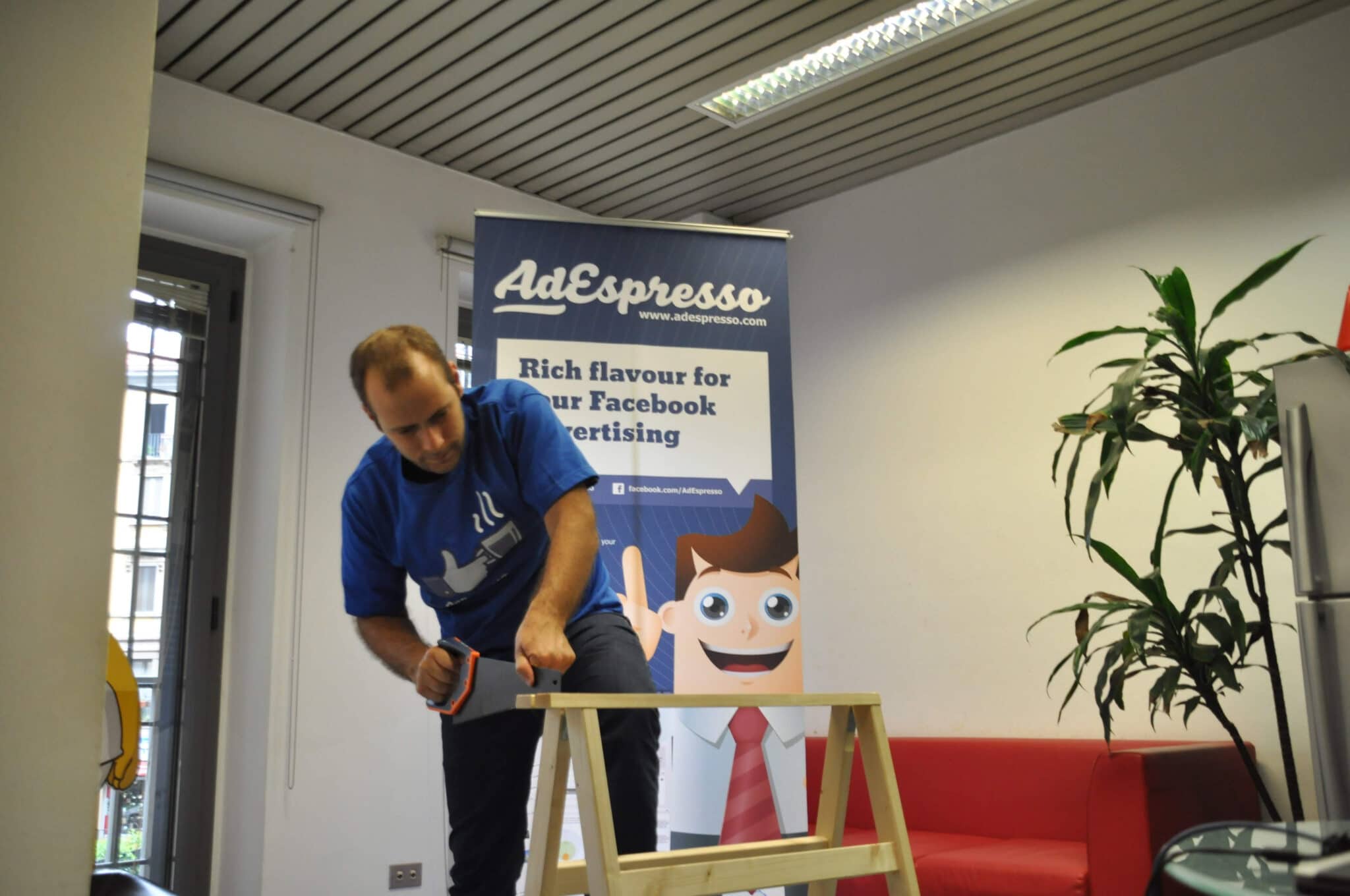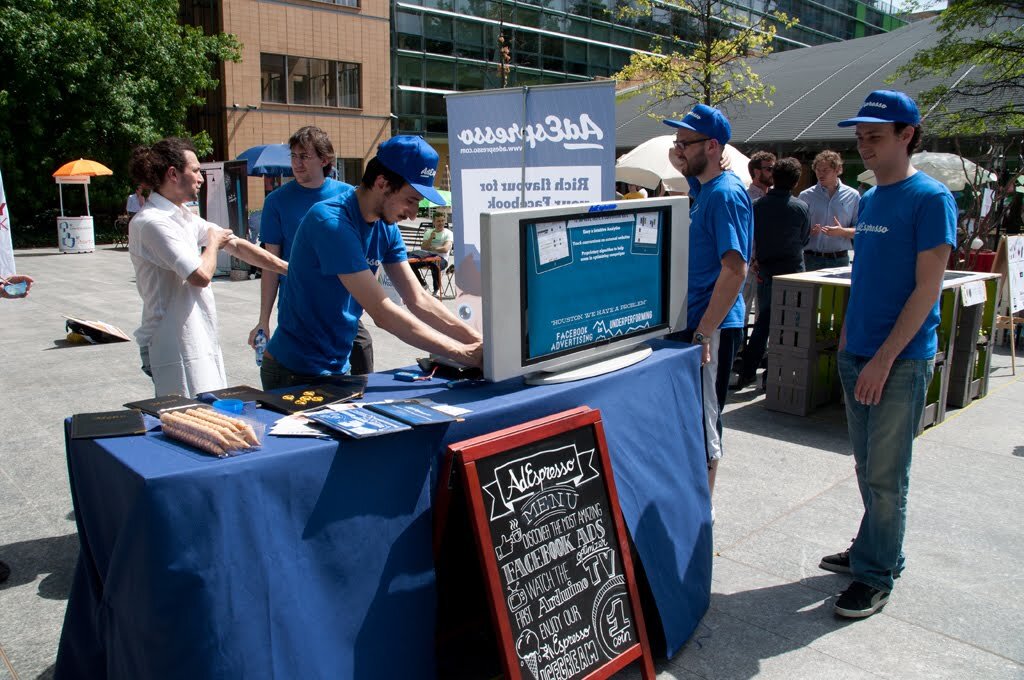 Of course I've also made an infinite amount of errors and miss-steps along the way… but why waste your time with those :)
A huge Thank You…
This is going to be boring for you; feel free to skip ahead, but I think this is really deserved. AdEspresso would not have been possible without all these people to whom I'll be forever thankful (in somewhat alphabetical order):
My Co-Founders
Armando Biondi
Carlo Forghieri
Jesus Perez
Valerio Morettini

Design
Giancarlo Vinci
Alessandro Viatore

Marketing
Margherita Zamponi
Cecilia Airaghi
Flavia Caroppo
Tory Wenger
Customer Support
Monica Maifredi
Nadia Dell'Oca
Camille Taylor

Community And Services
Antonio Calero
Francesco Colicci
Paul Fairbrother
Bruno Morris
Enrica Campana
Jason How
Madis Birk
Mar Garcia
Sarah Sal
Veronica Gentili
Product
Marco Locatelli
Marco Loche
Development
Alessio Biancalana
Alessandro Fiore
Andrea Giuliano
Andrea Masi
Andrea Posadino
Andrea Terruggia
Antonino Mancuso
Antonino Scarfì
Carlo Tomei
Chiara Dossena
Claudio D'alicandro
Cristian Cialli
Daniele D'angeli
Davide Barbesino
Emanuele Minotto
Francesco Malatesta
Francesco Mosca
Francesco Face
Gabriele Genta
Gianpiero Fiorelli
Giorgio Cefaro
Lorenzo Ferrara
Luca Ronca
Luca Matteis
Marco Accolla
Massimiliano Cannarozzo
Massimo Chiarillo
Matteo Biagetti
Mattia Occhiuto
Paolo Ghisleri
Pietro Pollarolo
Riccardo Galli
Simone Di Maulo
Valerio Luzzi

There's more…
Ana Gotter
Alex Ballato
Brad Smith
Daniela Adam
Fausta Garavaglia
Gianluca Binelli
Silvia Stentella

All the amazing peeps at Hootsuite
Alex Grant
Darren Guarnaccia
Dave Sampson
Esteban Contreras
Kate Hughes
Omarie Allen
Mohamed Zahid
Ryan Holmes
Ryan Donovan
Ryan Ginsberg
Ryan Poznikoff
Stefan Krepiakevich
Stefano D'Orazio
Taline Arslanyan
Zak Ramdani
… and many more!
All our investors who believed in us from the get go when AdEspresso was just an idea generating $0 in revenue!
A HUGE thank you for their patience and support to our partner managers at Facebook and Google:
Antonella Fanuzzi
Casey Lynn
Paolo Picazio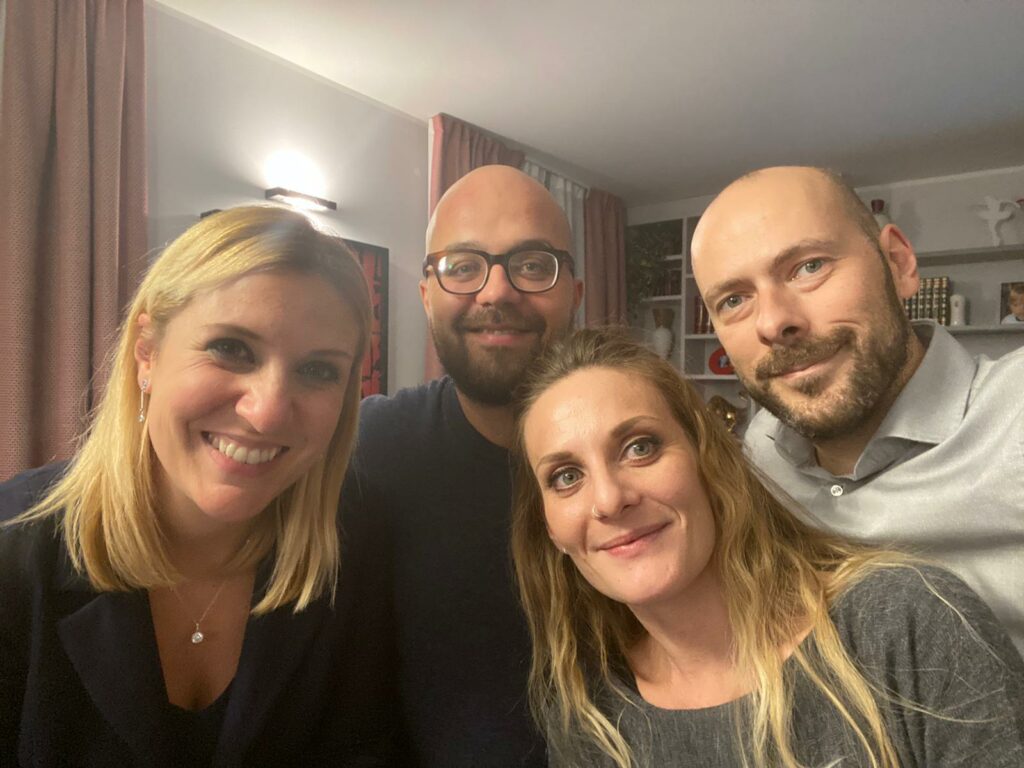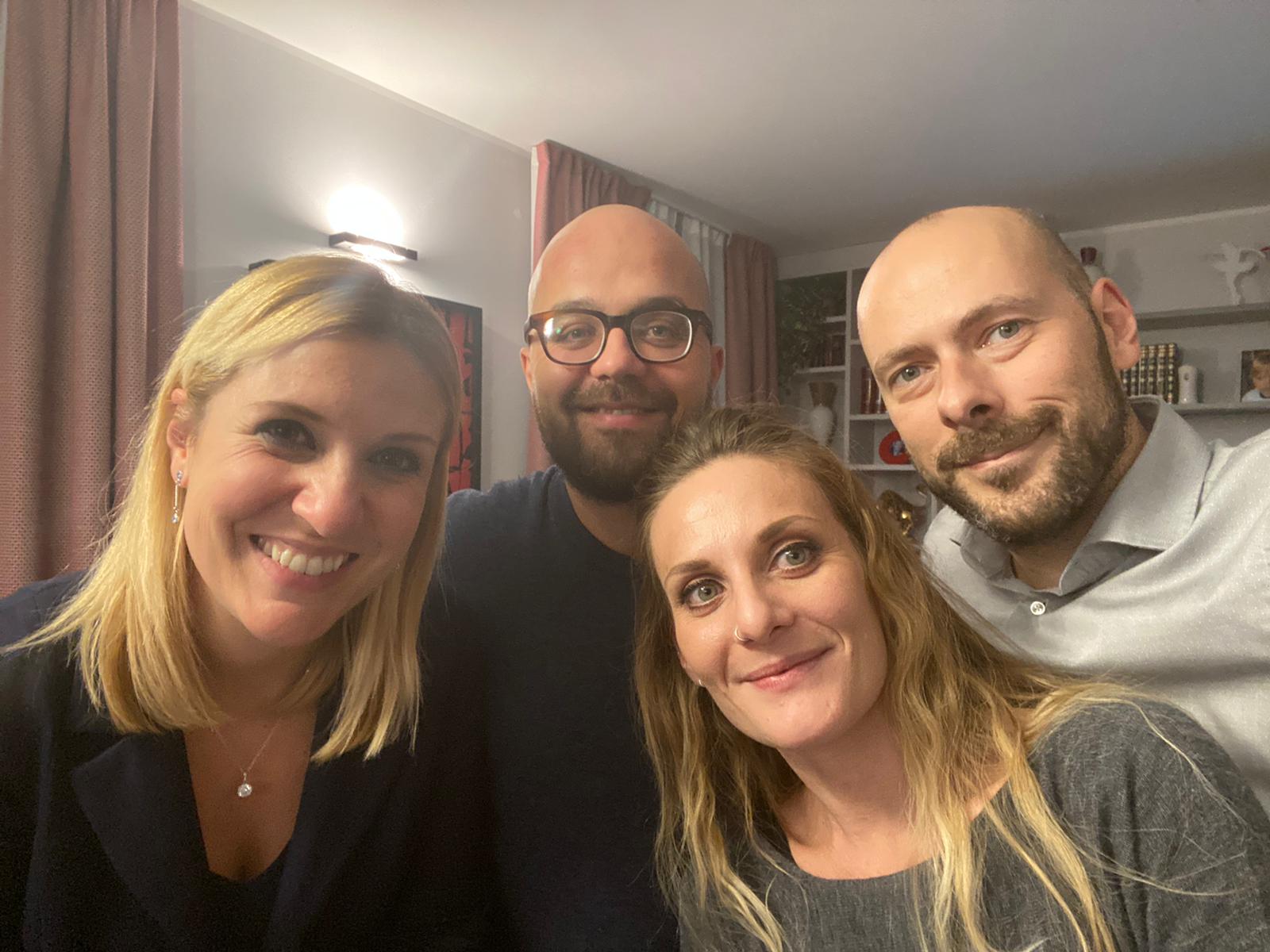 And finally, the biggest thank you from the deep of my heart goes to my wife Valentina and my kid, Alessandro, who always supported and loved me in the latest years of this adventure.
So… I'm leaving, here's why!
A lot of people called me crazy in these last days to leave such a great team, job and company. It probably is crazy. But it's what I think it's better for me and for my growth.
Hootsuite is an amazing company, it's incredible what Ryan Holmes has built and the amount of extremely talented people that work at Hootsuite.
I was scared of losing control when we sold the company, but everything went down in a really smooth way. The two teams merged nicely, and we got all the support we needed. I've learned so much in the last three years within Hootsuite… imagine, this was the first time in my life I was an employee working for someone else.
I've become a better manager and a better product person thanks to Hootsuite, my managers, Ryan Donovan and Darren Guarnaccia, and my friend Alex Grant.
It's thanks to them and my team that I can now leave AdEspresso knowing it's in good hands, and I'm sure many great things are to come and won't need my support.
In Hootsuite, I've also learned that I'm not a good fit for a large company. Where I excel is the 0 to $10M in revenue phase. I'm an entrepreneur, and I love building things from scratch; I love the chaos of the early days where everyone has to do everything and can have a huge impact.
So it's time for me to go back to my comfort zone and to chaos, that's where I belong.
I'll be forever thankful to the AdEspresso and the Hootsuite team for making this incredible adventure possible and for believing in me. It really has changed my life, and I'm sure it had a big impact on all of us.
Before everyone starts asking me what's next… I'll announce it with more details soon, but I've already left some breadcrumbs here and there. I'll also try to spend a bit more time on this blog, so if you want to get the latest from me, signup for the newsletter; I'll do my best to make it worth your time!