Running a startup isn't easy.
It's a high-risk, high-reward venture, and having a great idea for a product isn't enough on its own to guarantee success.
There are a lot of moving pieces. It's a lot to keep track of.
Prototype development. Market research. Funding. Beta testing. GTM launch strategies. Hiring staff and contractors. Branding. Customer experience. Sales.
It's a lot for any one person to try to tackle themselves, even with a team behind them, but having the right resources to get you started can make a huge impact.
And when it comes to great resources, you can't go wrong with high-quality startup books written by true experts in the field who have learned their lessons the hard way.
In this post, we're going to take a look at twelve of the best startup books founders need to read in 2023 so you can start learning today!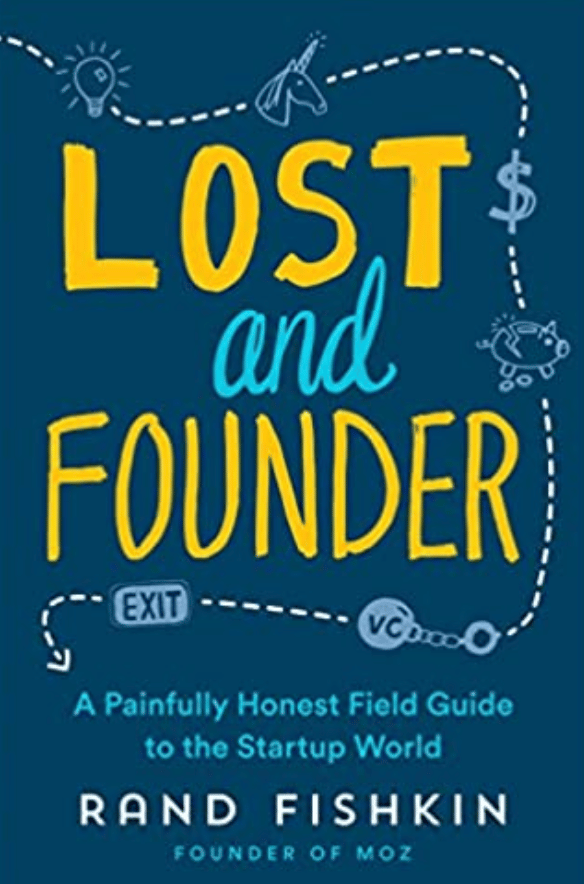 Rand Fishkin's Lost and Founder is a masterpiece when it comes to business and startup books. It truly is "painfully honest" in a way very few resources or entrepreneurs in the startup world ever are.
Fishkin (well-known previous CEO at Moz and currently working on SparkToro) details his very significant ups and downs as an entrepreneur. He talks about how it took fifteen long years to grow both his business and his personal reputation after he got his start leading a mother-and-son business that was deeply in debt.
He's blunt about the very high highs and the very low lows of startup life, including seemingly devastating facts like how sometimes the wrong time for launch can destroy any potential growth, or how venture capitalism can have its own significant pitfalls.
Fishkin hasn't just talked the talk, he's really walked the walk, and this book walks you through everything that he's learned at every stage of startup ownership. You'll walk away having learned some seriously valuable lessons, you'll know some critical mistakes to avoid making, and you may feel a little less alone with potential perceived failures you've already experienced.
Note from Massimo:
This is a book I personally love and recommend to everyone looking to enter the Startup world as a founder. It's the most accurate description of life as a Startup's founder. Really glad just a few days ago, even Russel Brunson shared this book in his top 5. This book definitely needs a spot in every list of the best startup books.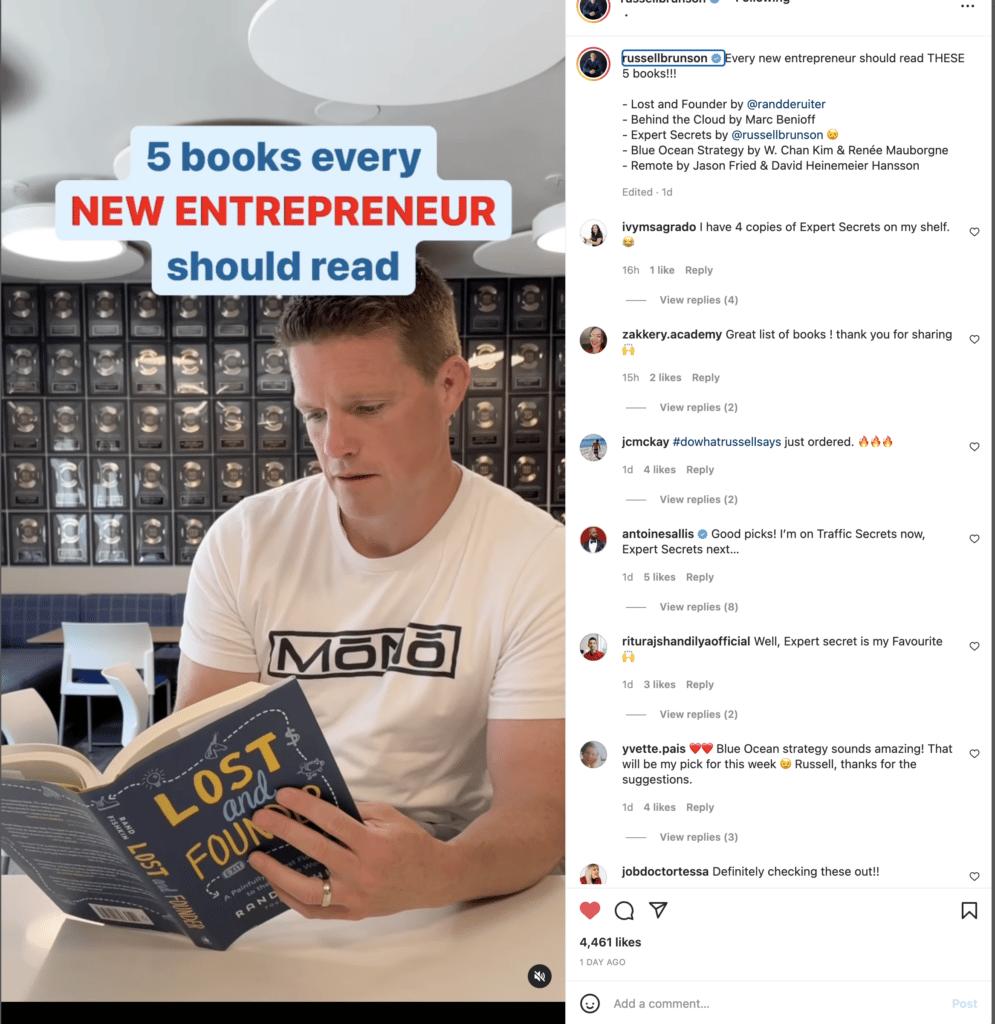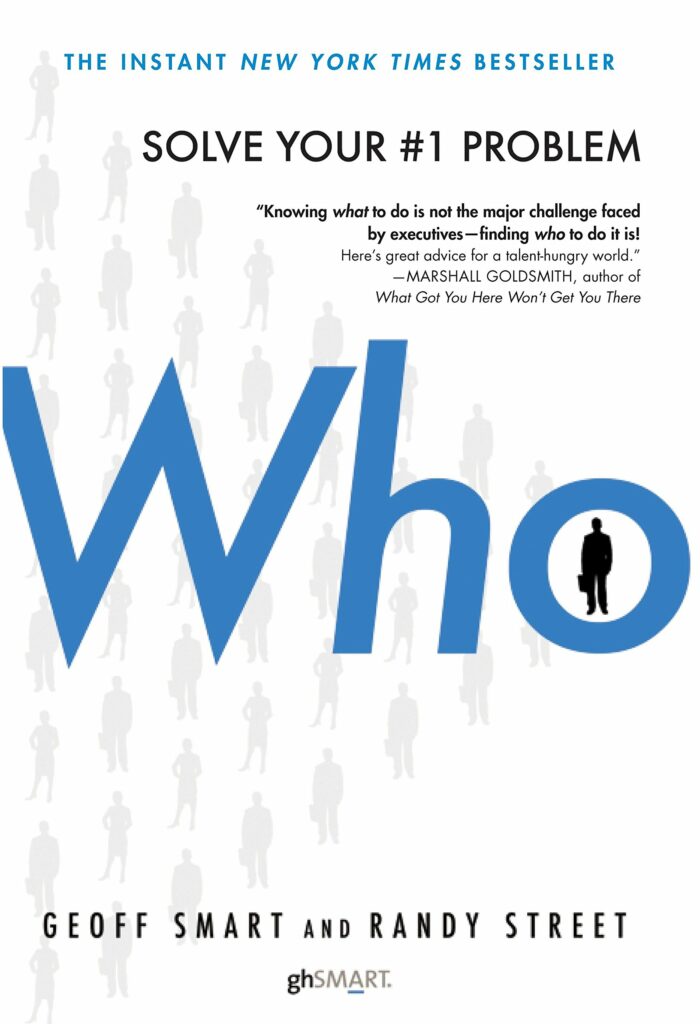 Who— written by Geoff Smart and Randy Street— is centered around the fact that so many small businesses make a crucial error. They focus on what they're selling or what problem they're solving and forget about the who.
Who have you hired? You can save millions by avoiding costly hiring mistakes, and this book is all about that.
They include:
A 4-step method for hiring the right team members with what they say is a 90% success rate
The promise of potentially saving $1.5M by avoiding basic hiring mistakes
Interviews with over 20 billionaires and 60 different high-profile thought leaders, including CEOs and investors (which originally comprised of over 1300 hours of interview materials)
The book is well-written, concise, and has two authors that have multiple decades of relevant experience (and success) each. This is one hiring guide startup owners should read right away.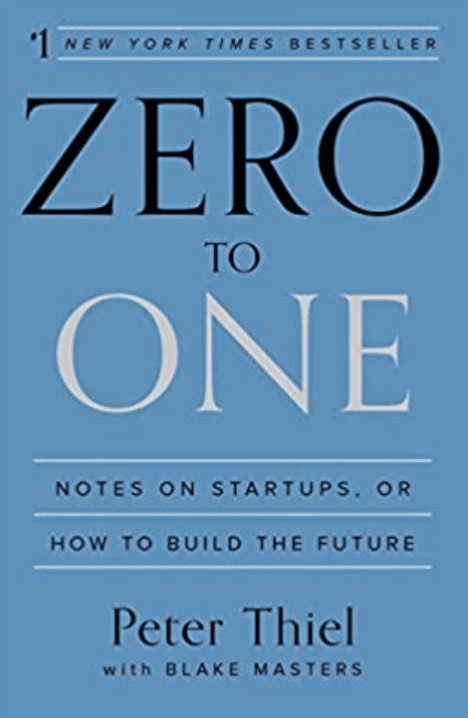 Zero to One, written by Peter Thiel with Blake Masters, is all about innovative thinking.
They make the point even in their book summary that "doing what someone else already knows how to do takes the world from 1 to n, adding more of something familiar."
It's hard to argue with that.
Instead, they argue that it's important to use creative and innovative thinking to break the mold and offer something truly new. This book discusses valuable tactics that will help you break free of "uninspired thinking" by asking specific questions that can help you discover untapped value in places you may not have expected before.
And as a plus, the writing is sharp, to the point, and fluff-free. As a writer who sometimes finds business books a little painful to read, this is one I can happily recommend for the writing, too.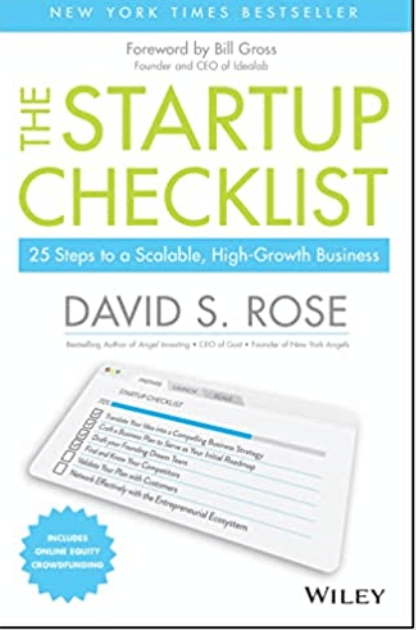 Written by David S. Rose, is the closest thing I've ever seen to a checklist in true book form.
This is about as actionable as it gets. The book is broken down into 25 very specific steps of startup execution and management, including everything from launch strategies, growth faces, and even potential legal issues.
There's so much information here that can give you a detailed look into what it's really like to run a startup and what will be required of its owners. The goal, of course, is to build a great startup that you can grow to the point where it can sell.
Know what you need to do when, and whose help you'll need to do it. It's a great, detailed guide to get you going.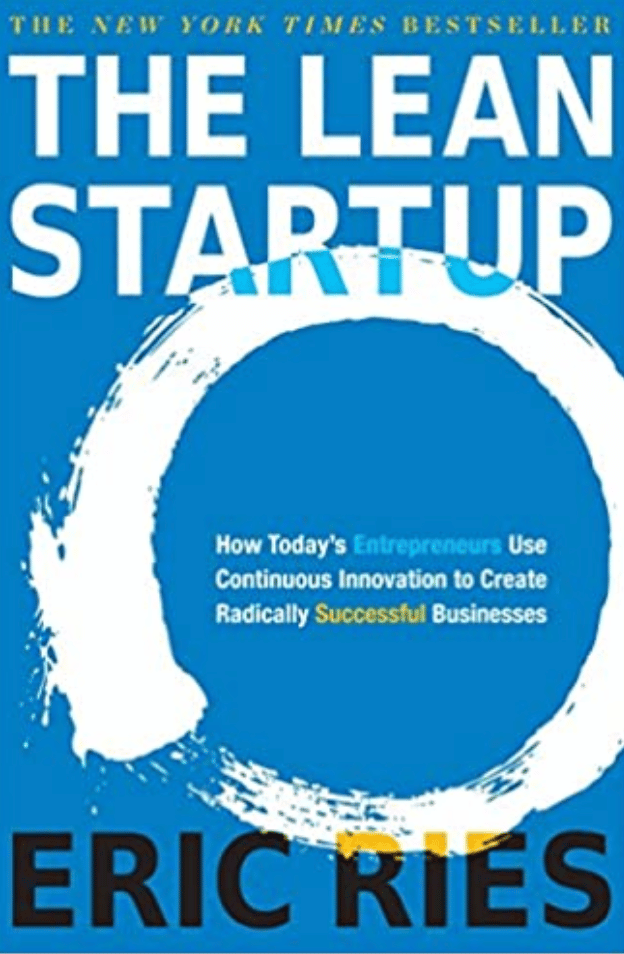 Author Eric Ries has entire "Lean" series of books, but The Lean Startup is the one that we think every startup founder needs to read.
"Lean" here refers to the idea of sticking more to the basic in order to maximize efficiency. This includes leveraging your capital in a more efficient way to stretch every dollar as far as it can go, and to leverage your manpower and creativity to the max.
By keeping your business lean, Ries argues, you've got more room to maneuver, giving you greater agility to shift as you need to (and let's be real— startups often need to pivot regularly to at least some degree).
This book does go beyond theory; it also goes into detail about how entrepreneurs can test their vision for the company on an ongoing basis so they can alter course before it's too late to do so (or even just too expensive). Some of his recommended practices may seem counter-intuitive, but they focus on real progress— not vanity metrics— and finding what the market wants so you can deliver it. For sure, one of the best startup books out there.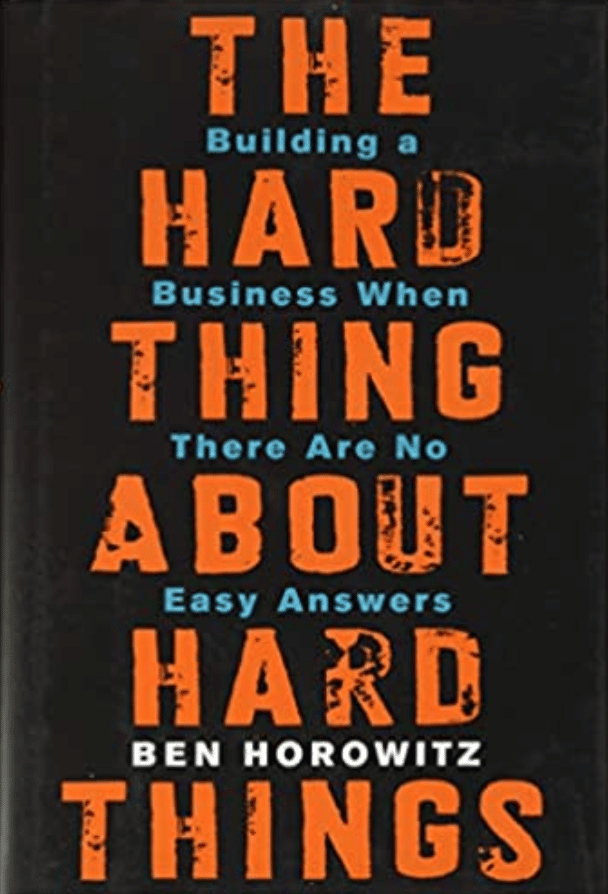 Even the title of The Hard Things written by Ben Horowitz (who is a well-known VC in Silicon Valley) is extraordinarily relatable to most startup founders, because it often truly feels like there are only hard choices to make— and so many of them.
The core priority of this book is to share practical wisdom about how to get through some of the most difficult and real problems that you'll face in the startup world.
Ever thought about the predicament of needing to fire or a friend? Do you know how to poach top talent from direct competitors?
Business ownership can be lonely and frustrating, but this startup books can help you feel better and more prepared for some of the hardest challenges you may have to face. It's a fun and easy read; there's some great humor, and he'll include some rap lyrics to drive home the point he's making while sharing his real life experiences and the lessons he's learned along the way.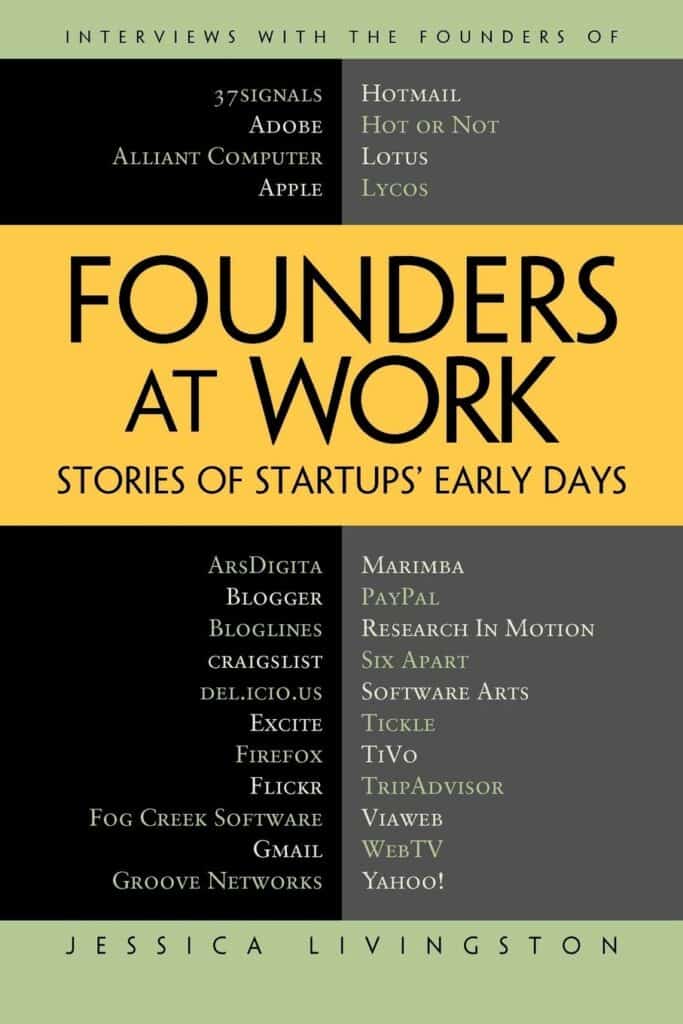 Jessica Livingston's Founders at Work is an exceptional compilation of interviews where founders of downright famous tech companies discuss their earliest days with their companies.
Steven Wozniak from Apple. Max Levchin from PayPal. Caterina Fake from Flickr. Sabeer Bhatia from Hotmail.
They share their stories about how they learned to build their now-famous companies, including how they got the idea for their businesses, how they won over investors, and how they recovered when plans went sideways.
What's unique about this book compared to many others is that the interviews are the entire focus of the book. They're in-depth and from a variety of sources; it's not just one founder's story, and it's not just a few quotes from experts that are dropped in to prove someone else's point.
You've got diverse experiences, all leading to incredible success. That's worth reading and listing among the best startup books!
By the way, the author, Jessica Livingston, is also a founder of world-renowned startup accelerator Y-Combinator!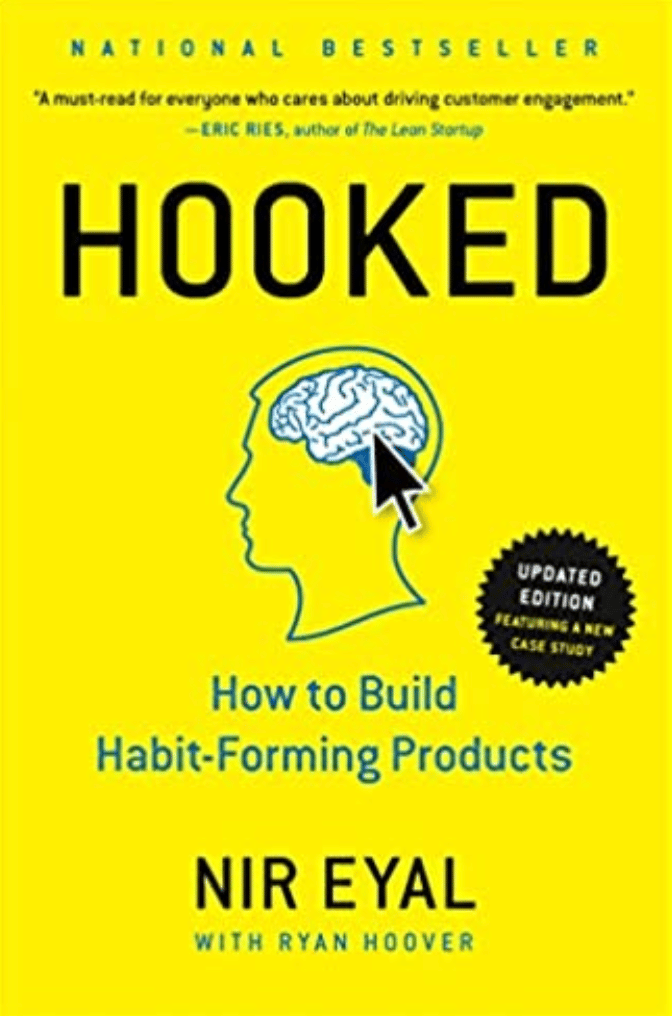 Any product can have a solid GTM strategy, good timing, and a little bit of luck that results in a successful launch.
But what about long-term retention? That's something else entirely.
A big part of high retention rates comes down to habit. When someone uses your product as part of their established routine and it's a true habit, your value goes up.
Hooked, by Nir Eyal, is all about how you can create habit-worthy products through "hook cycles" that keep users coming back over and over, all while you spend most of your marketing budget on initial customer acquisition.
Learn about Eyal's Hook Model, which is a four-step process that many successful companies use (knowingly or not) to drive repetitive customer behavior. This book is actionable, and it also includes outstanding examples that help you understand the core points and lessons.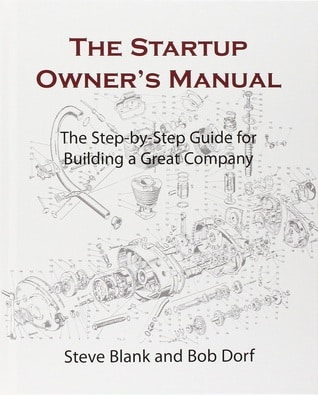 Written by Steve Blank and Bob Dorf, The Startup Owner's Manual is a step-by-step guide for startup ownership, focusing heavily on customer development. This includes helping you to identify who your audience is and discover strategies to help retain and grow your client base as you acquire it.
They detail the customer development process (they've used and recommended in order to help flesh out your business idea and bring it to life, along with sharing information about "9 deadly sins" that can significantly impair potential success.
This book is a 608-page whopper, but it's not all text. There are over 100 different graphs, charts, and diagrams, along with 77 literal checklists that are meant to be immediately actionable and dead useful.
This book has aged well. It's from 2012 but it's still extremely actual and deserve a spot in our list of the best startup books!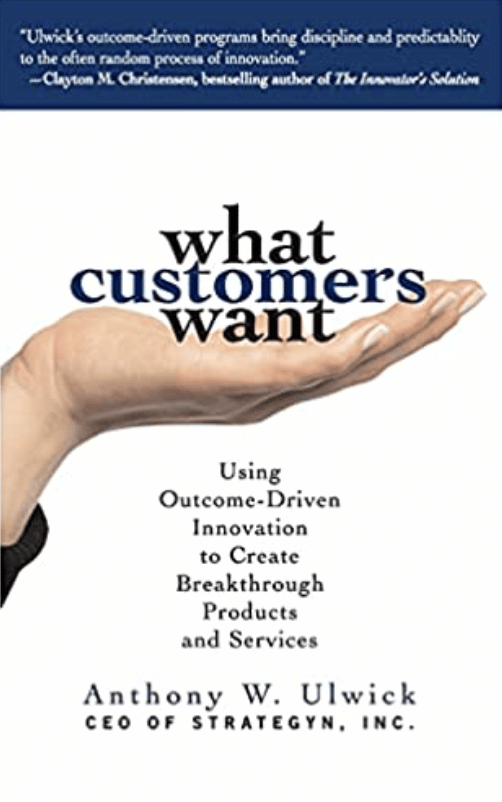 What Customers Want is written by Anthony W. Ulwick, the CEO of Stregyn, Inc., and it will have you reconsidering everything you know about the "customer-driven" model that focuses on customer requirements to drive growth.
Instead, Ulwick talks about "outcome-driven innovation" while going over a deeply scientific approach that gets cuts back on big swings and random guesses that businesses sometimes take trying to figure things out.
In other words, it's not about the "benefits" or "features" clients want, which some businesses focus on and can get tied up within. Instead, Ulwick encourages businesses to think about focusing on (and marketing to) the specific outcome customers want.
In this startup book, you can learn how to capture unique customer data that makes more predictable innovation more possible, along with helping you discover which ideas and tech can make the biggest impact when it comes to creating customer value.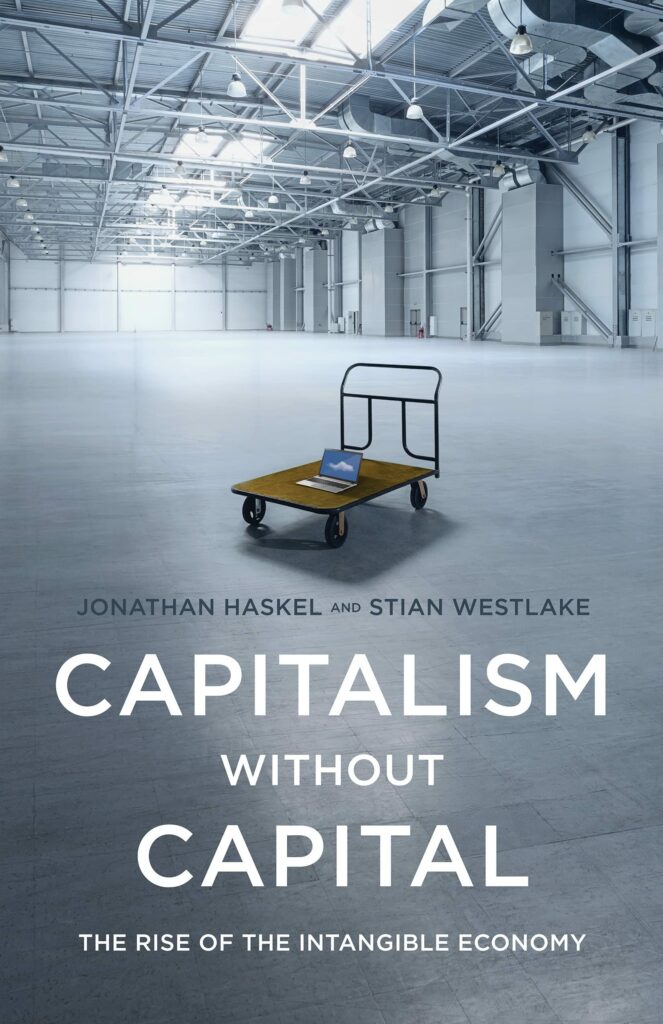 Capitalism Without Capital (written by Jonathan Haskel and Stian Westlake) is a book that every startup should read if they're focused on intangible products that customers can't physically hold in their hands.
Intangible assets might include design, branding, and (of course!) SaaS tools, and they've become increasingly important for brands of all kinds to invest in.
This book looks at over a decade of research to determine how best to measure intangible investments and what their impacts have on major brands. This includes data on how different countries invest in intangible items, what's changed over time, and what the future might look like.
The end of the book is truly spectacular, with the authors looking at three different scenarios for what an intangible world may look like moving forward so that they can best prepare and adapt right now, making it one of the best startup books every founder should read to stay agile in the future.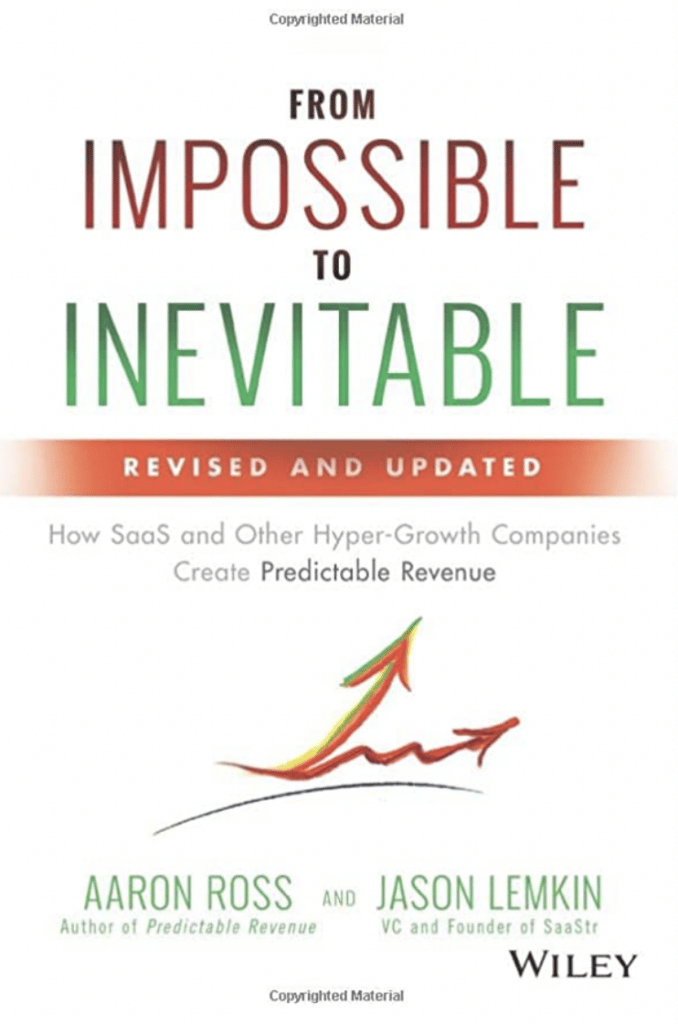 Aaron Ross and Jason Lemkin's From Impossible to Inevitable is all about the kind of rapid growth that makes Silicon Valley pay close attention.
Today's startup founders know better than anyone how much pressure there is to grow at a break-neck speed, scaling to downright aggressive heights, even if you're struggling to scale as it is.
This book has strategic insights into what you can do to grow faster and more consistently, while looking at how companies like SalesForce and HubSpot have already done so. They stress that the growth strategies are just as effective for brands with a $100,000 as they are for brands already raking in $1 billion annually.
Here, you can learn how to identify what roadblocks are slowing your potential growth, discover how to overcome them, create a niche for yourself, and build a strong, highly scalable and highly effective sales team.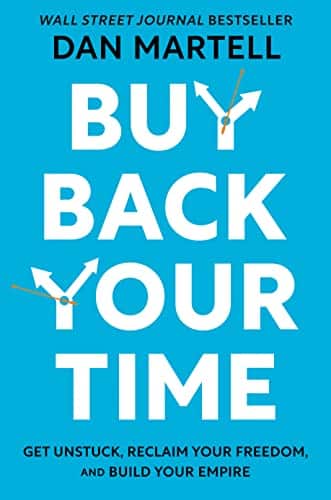 In this book, Martell, a successful SaaS founder himself, shares his own personal journey of overcoming burnout and creating a life with more freedom and flexibility.
The book is divided into three parts: "Get Unstuck," "Reclaim Your Freedom," and "Build Your Empire." In the first part, Martell helps readers identify the reasons for feeling stuck and provides strategies for overcoming obstacles such as fear, procrastination, and overwhelm. The second part focuses on creating more time in one's life by prioritizing tasks, delegating responsibilities, and setting boundaries. Finally, in the third part, Martell discusses how to turn that extra time into an opportunity to build a business or pursue other goals.
Founders are probably most hard-pressed on time. There's so much to do, and so little time. His emphasis on setting boundaries and delegating tasks resonated with me, as those are key strategies that have helped me grow my own business.
Overall, "Buy Back Your Time" is a valuable resource for anyone looking to achieve more in their personal and professional lives.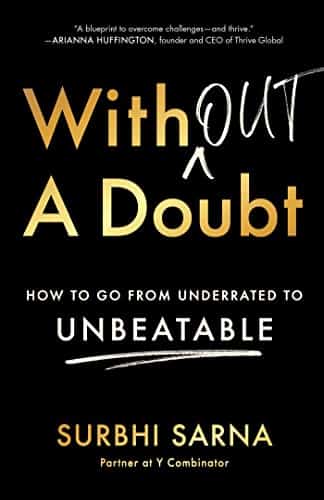 "Without A Doubt" is a captivating account of Surbhi's journey with her company nVision, from its inception to its successful exit. The book provides a candid insight into an entrepreneur's thought process as she navigates the challenges of leading a company for the first time. I appreciated the author's refreshing honesty about the realities of achieving such a high level of success and what it truly looks like behind the scenes, especially as a woman in a predominantly male-dominated industry.
The book is divided into three parts: "Believe," "Act," and "Achieve." In the first part, Sarna emphasizes the importance of believing in oneself and provides strategies for overcoming negative self-talk and limiting beliefs. The second part focuses on taking action and making progress toward one's goals, while the third part discusses how to achieve success and maintain momentum.

If you're a founder who wants a glimpse into the process of building a startup from scratch, "Without A Doubt" offers a valuable opportunity to witness the journey from the rear-view seat.
Want to read most of these books faster?
While I find reading very relaxing, I know sometimes we're all in a rush. That's usually even worst for startup founders.
That's why in this blog, we've done an in-depth analysis of the best book summaries apps.
We just did a quick check on our favorite app, ShortForm, which has the more in-depth summaries, and we're happy to report that almost half of the titles in this list are available over there.
Final Thoughts
There's so much knowledge available today! and while not all of the advice out there is worth following, these incredible startup books are sources you can trust.
And while this seems like a sizable list, we were careful to choose a selection of truly unique startup books that each offered something different. It's not going to feel like you're reading a series of textbooks that never ends; each one is unique, with lessons that can help you accelerate growth at record levels.
Once you're finished, it could be a good idea to start digging more into leadership and startup marketing. We've got you covered; here's Massimo's list of his favorite marketing books, the best leadership books, and the best sales books.