12 Best SaaS Podcasts for 2023: Recommendations from a Successful SaaS Founder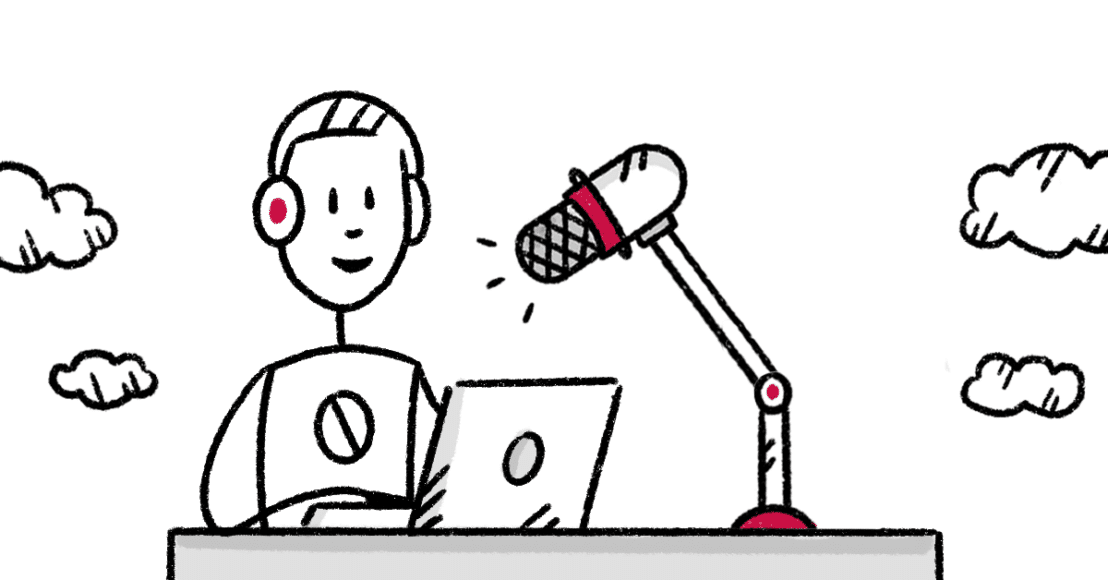 It's 2023, and podcasts are a BIG DEAL.
According to a report by Statista, podcasting has seen an exponential rise in popularity over the last few years, with over 82 million people in the U.S.A. reporting that they regularly tune in to listen to their favorite podcast, be it on their morning run or during their commute.
Podcasts have become a SaaS industry favorite, and deservingly so. With its broad reach, ease of access and consumption, and growing popularity, many SaaS companies and experts are jumping on the trend.
The long game in SaaS is to be a thought leader in your space. And a podcast is a great way to cement your position as an industry leader.
I, for one, am a great fan of the format. Sure, I'd like to consume my knowledge through books, but I often have to wade through a lot of fluff to get to the meat.
With podcasts, I can get bite-sized actionable advice within minutes. If I've got leisure time, I like to indulge in a conversational-style podcast that is an hour or longer, and I can learn from industry leaders' experiences.
There are so many SaaS podcasts on every platform that one might be spoilt for choice.
It's important to sift through the noise and tune in to the podcast that actually adds value and helps you grow your repertoire of skills and strategies.
So, if you're looking to load your Spotify library with insightful podcasts to help you grow as a SaaS marketeer, sales, or growth person – you're in the right place!
I've collated some of the best podcasts I've enjoyed learning from and what I like about them.
To help you start with these podcasts, I've also listed my favorite episode in each of them.
What makes for a great SaaS podcast?
Before we get to the final podcast recommendations, we must consider what makes for a great SaaS podcast.
In my opinion, a great SaaS podcast should:
Feature experienced and successful SaaS founders or subject matter experts as guests.
Provide actionable insights and advice on growing and scaling a SaaS business.
Cover various topics, including product development, marketing, sales, and funding.
Have engaging and informative hosts who can guide the conversation and bring out the best in their guests.
With that in mind, let's dive into my top 15 SaaS podcast recommendations for 2023. 💪
1. The SaaS Revolution Show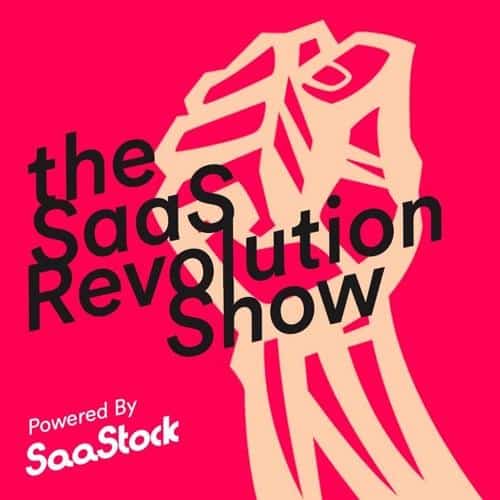 SaaStock, the global SaaS event commonly referred to as the "Disneyland for SaaS professionals," is also home to this classic podcast. It's hosted by the founder of SaaStock, Alexander Theuma himself.
I love how Alex interviews his guests, asking key questions to bring us all insights from the best minds in SaaS. It's a goldmine if you want to get a sneak peek into how legendary founders, investors, and executives have built SaaS rocket ships, expanded globally, retained multi-million yearly contracts, and attracted top talent.
💡If you're not sure where to start, here's one of my favorite episodes:
It's the illustrious story of Canadian founder Dan Martell (also a podcast host) and his journey of 10 years and 2 failed companies to becoming a successful founder with a great exit.
Listen to it here: Apple Podcast, Spotify
2. The SaaS Podcast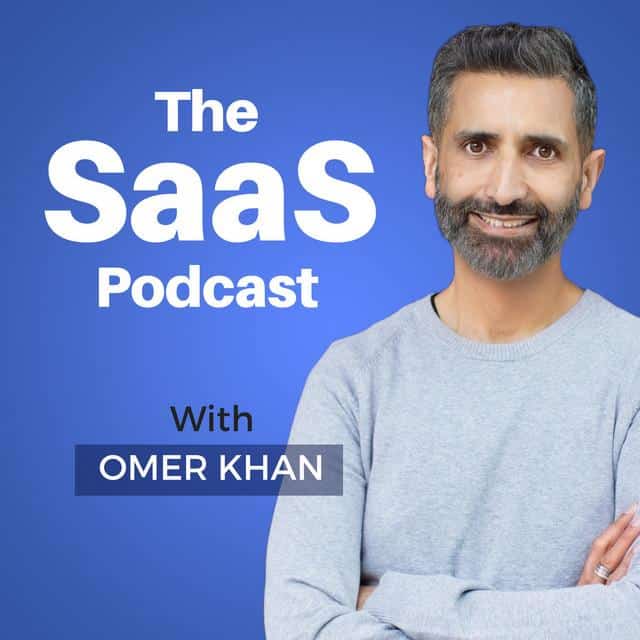 If you want to gain invaluable insights and inspiration from proven SaaS founders and entrepreneurs, you should check out Omer Khan's SaaS podcast.
You can access valuable knowledge on building and growing successful SaaS companies by listening to hundreds of in-depth interviews. Plus, as VIP members, listeners can unlock even more exclusive content. It is an exclusive ecosystem of SaaS insiders sharing best practices, secrets, hacks, and more!
💡One of my favorite episodes is "The Power of Data-Driven Product Market Fit – with Rahul Vohra"
Superhuman's founder and CEO discuss the inception of Superhuman and his mission of solving email overload and providing users with a delightful experience.
His obsession with data to inform every aspect of product development, from features to the pricing model, is a treat for any SaaS enthusiast. The episode also explores some of the controversies around Superhuman's use of read receipts, which some critics have argued invades users' privacy.
Listen to it here: Apple Podcasts, Spotify
3. The Official SaaStr Podcast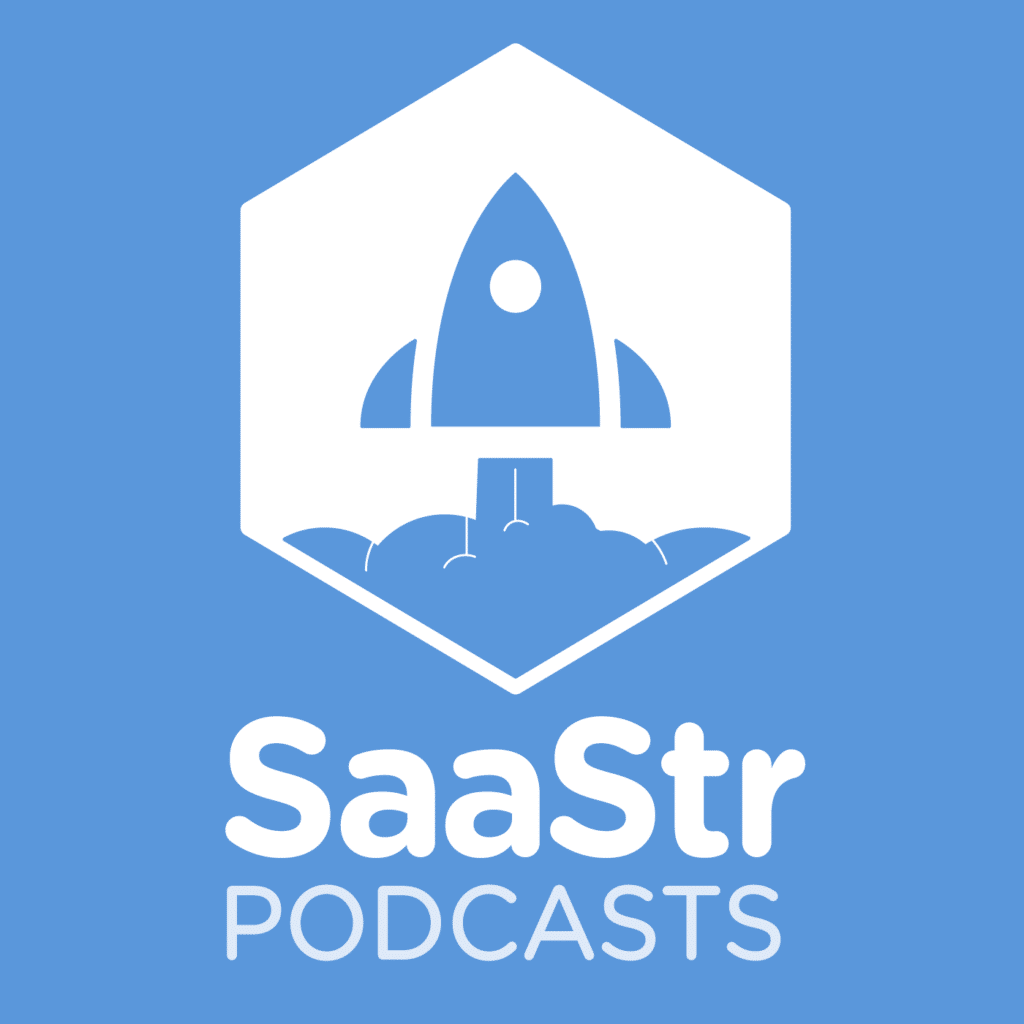 The SaaStr Podcast, hosted by Jason Lemkin, has an incredible following in the SaaS world. This show strives to bring together the foremost experts in the field and share their invaluable insights with listeners. By tuning in, you can discover the latest trends and strategies in SaaS from top CEOs, VPs, Founders, and other industry leaders. Get ready to learn and be inspired!
The focus is on:
✔ Helping operators achieve rapid growth from $0 to $100m ARR while scaling successfully and identifying the essential elements of hiring.
✔ Insights from investors about the key metrics they analyze when evaluating SaaS businesses, the metrics that excite them, and what they seek in SaaS founders.
The podcast's mission is to empower both operators and investors to thrive in the competitive world of SaaS.
💡My favorite episode is the one with Hubspot CEO Brian Halligan and his views on the sales funnel.
In this thought-provoking episode, HubSpot CEO Brian Halligan and NEA's Hilarie Koplow-McAdams delve into the reasons why the sales funnel is no longer an adequate way to think about customers and what will emerge to supplement or replace it.
You won't want to miss their discussion on the flywheel model and its advantages over the traditional funnel. Plus, find out what the Grateful Dead has to do with marketing and the crucial role that T-shaped people play in the process. Tune in to this enlightening conversation and stay ahead of the curve in the ever-evolving world of sales and marketing.
Listen Here: Apple Podcasts, Spotify
4. The Top Entrepreneurs by Nathan Latka

Nathan Latka, a leading SaaS entrepreneur, and investor, delves into the minds of the world's top SaaS entrepreneurs, posing tough, thought-provoking questions that leave no stone unturned.
Widely regarded as one of the most intelligent and well-connected individuals in the SaaS industry, Nathan Latka has produced over 1,000 episodes of The Top, where he explores a broad range of topics, including user testing, UX research, ARR, Direct Mailing SaaS companies, and much more. The Top is a must-listen for anyone seeking insider knowledge and expert insights into the SaaS world.
💡My favorite episode is their most recent episode on how Paragon grew from $1 M ARR to $3 M ARR
In this episode, Brandon Foo, the co-founder of Paragon, talks about how they started in 2019 and launched their product in the market in early 2021. They got their initial customers from the Y Combinator (YC) network, selling to other companies in their batch and other YC founders.
They currently have just over 100 customers worldwide, and they've been growing at a nice rate, validating that the problem they're solving is one that customers have in the market. In terms of revenue, it's roughly around €250,000 per month.
They grew close to 3x in the last year and went through several product iterations since they started Paragon, ultimately leading them to what they have today. They set up an employee stock option pool at their series A, not at their seed round.
Listen Here: Apple Podcasts, Spotify
5. Inside Intercom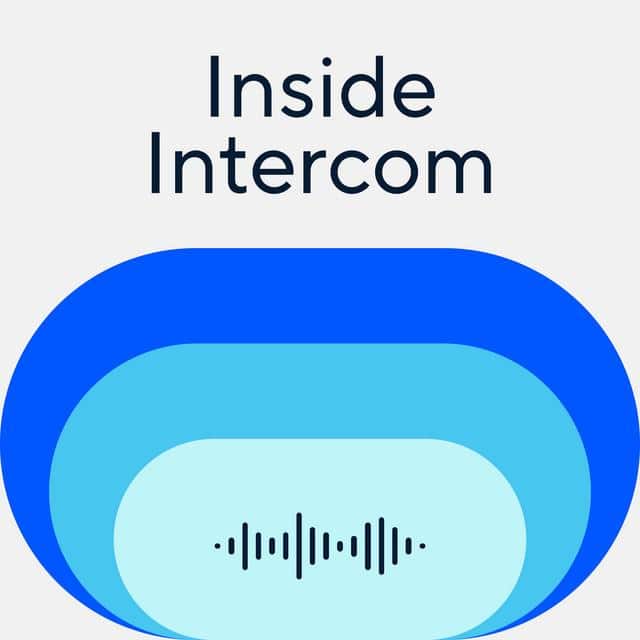 'Inside Intercom' is a game-changing podcast series brought to you by Intercom, the leading customer messaging platform. With its laser focus on product management, design, marketing, and startups, the podcast delivers hard-hitting interviews with top industry experts and thought leaders.
These high-impact conversations provide deep insights and invaluable experiences in building and scaling businesses. 'Inside Intercom' is an indispensable resource covering the latest trends and best practices in customer engagement and product development. It offers valuable guidance and advice for startups, entrepreneurs, and product managers looking to revolutionize their businesses and take their customer experience to the next level.
💡My favorite episode is the recent one discussing where will chatGPT take us
In this episode, Intercom's Co-founder and Chief Strategy Officer, Des Traynor, and Director of Machine Learning, Fergal Reid, take a deep dive into the world of ChatGPT.
Buckle up as they challenge skepticism, explore its pivotal role in revolutionizing business communications, discuss its impact on creative work, and reveal tantalizing insights into the future of user interfaces. This episode is a game-changer you won't want to miss!
Listen here: Apple Podcasts, Spotify,
6. SaaSBOOMi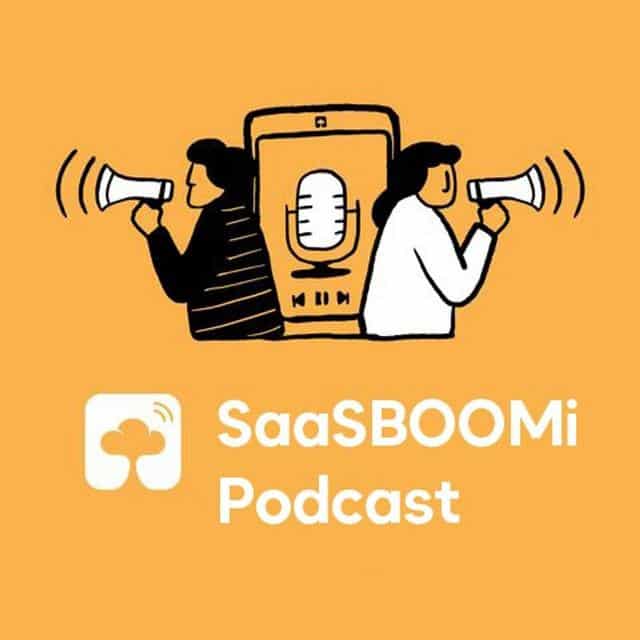 SaaSBOOMi engages in conversations with some of the top SaaS founders, visionaries, product builders, marketers, investors, technologists, and individuals who are shaping the SaaS ecosystem in India.
SaaSBOOMi is a thriving community of founders, product leaders, and marketers who are actively supporting over 1500 SaaS companies with varying business models and sizes
The name "SaaSBOOMi" is a play on the words "SaaS" and "boom" and represents the growth and potential of the SaaS industry in India
💡 My favorite episode is 'When to hire your first VP of sales'?
The decision of when to hire a Vice President of Sales can make or break a company, yet there is a lot of noise and varying opinions on the matter.
In this episode, Elad Gil, author of "High Growth Handbook" and a seasoned entrepreneur, investor, and advisor to companies such as Airbnb, Coinbase, and Pinterest, offers practical insights on common mistakes made by founders, including hiring a VP of Sales too early or too late.
Gil emphasizes the importance of understanding the contextual setting of successful playbooks and advises against the "co-founder complex" that can lead to the failure of companies. Late-stage companies must prioritize building an executive team early on to avoid mistakes.
Listen here: Apple Podcasts, Spotify
7. The B2B Sales Podcast by Skip Miller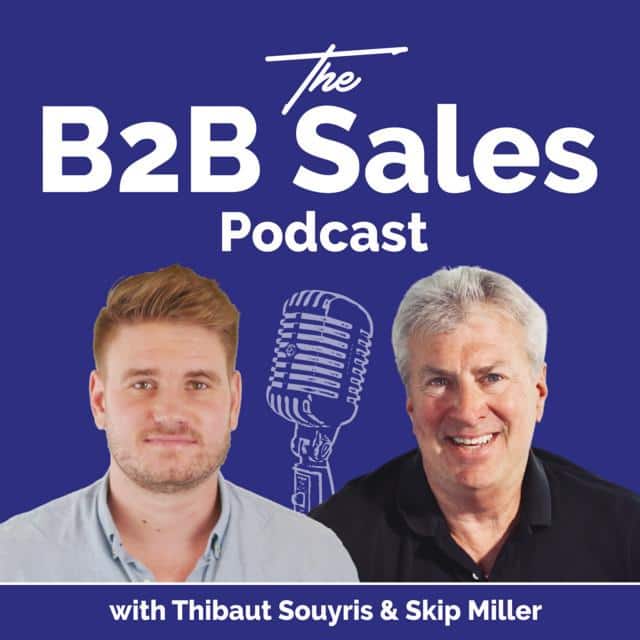 Skip Miller is a renowned author, trainer, and consultant specializing in sales training and coaching. With over 30 years of experience in the sales industry, Skip has helped countless organizations and sales teams achieve their goals and overcome their challenges.
His podcast-'The B2B Sales Podcast,' focuses on core topics such as sales development, sales training, and sales coaching; this podcast is a must-listen for anyone in the world of B2B sales.
Whether you're a Sales Development Rep (SDR), Account Executive (AE), or in sales management, you'll discover new tactics and strategies that you can implement to take your sales organization to the next level.
The podcast's weekly interviews with thought leaders, experts, and veterans in B2B sales are brought to you by SalesLabs, the leading B2B sales training program for tech sales teams. Don't miss out on this unparalleled opportunity to learn from the best in the business.
💡My favorite episode is 'How to find the size of your prospect's problems
Prepare to up your B2B sales game with the latest episode of Skip & Thibaut's podcast! In this must-listen episode, you'll discover expert tactics for identifying and quantifying your prospects' pain points.
With years of experience in the B2B sales world, Skip & Thibaut are the perfect guides to help you navigate the complexities of prospecting and get to the heart of what matters most to your clients. Whether you're a seasoned sales professional or just starting out in the world of B2B sales, this episode is packed with actionable insights that you can use to take your sales game to the next level.
Listen here: Apple Podcasts, Spotify
8. Confessions of a B2B Marketer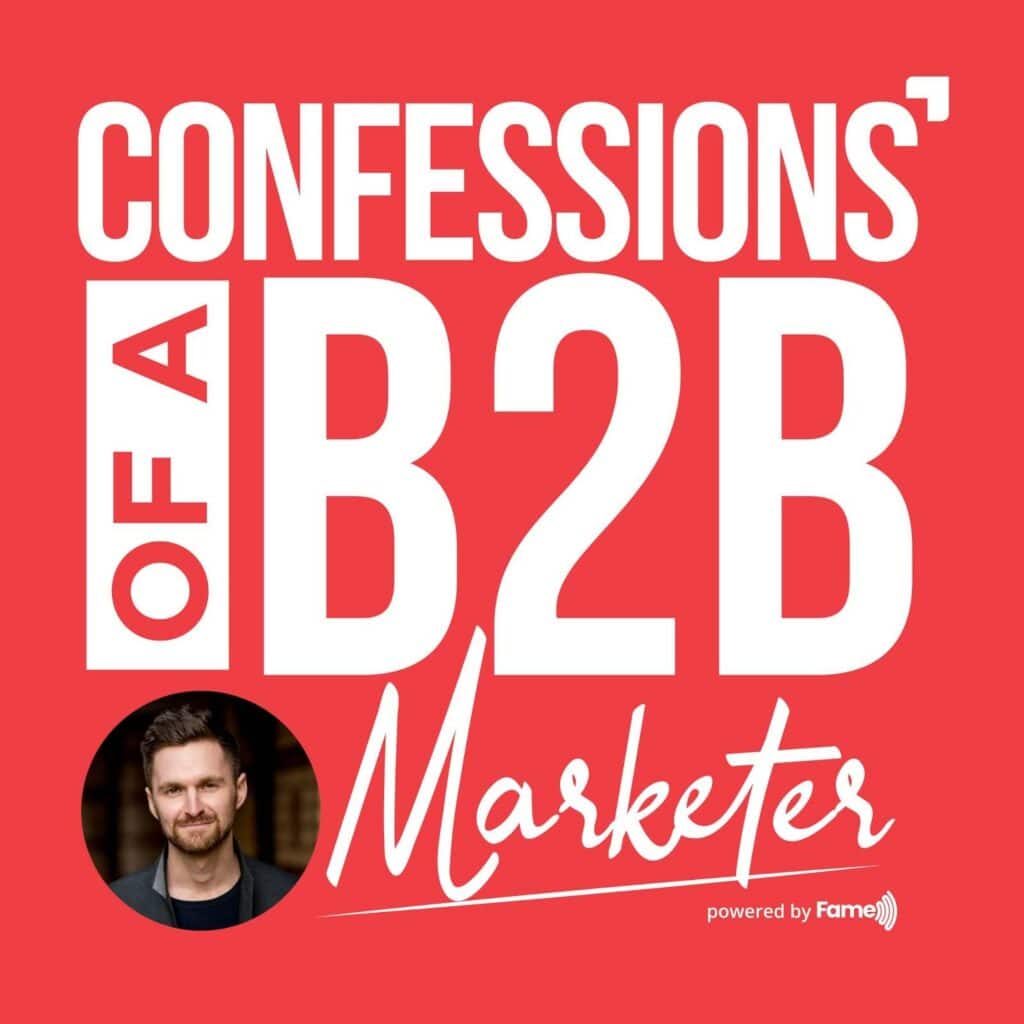 Are you curious about the secret of successful B2B businesses? Why do some struggle to find customers while others grow seamlessly? Discover the answers as you join Tom Hunt on his journey to expand his B2B SaaS business (bCast.fm) and agency (Fame.so).
Follow him as he explores the B2B marketing and demand generation world, and meets with his friends, family, and business associates along the way. With 62 episodes packed with insights, this podcast is sure to leave a lasting impact on your understanding of B2B success.
💡 My favorite episode is 6 Months To 10k Organic Clicks Per Month with Emir Atli of HockeyStack
In this episode of Confessions of a B2B Marketer, Tom Hunt is joined by Emir Atli of HockeyStack. Tom gets Emir to share how they grew to 10,000 organic clicks per month in 6 months, how to build a media brand, and how they generate 60% of new customers from LinkedIn.
Listen Here: Apple Podcasts, Spotify
9. B2B Growth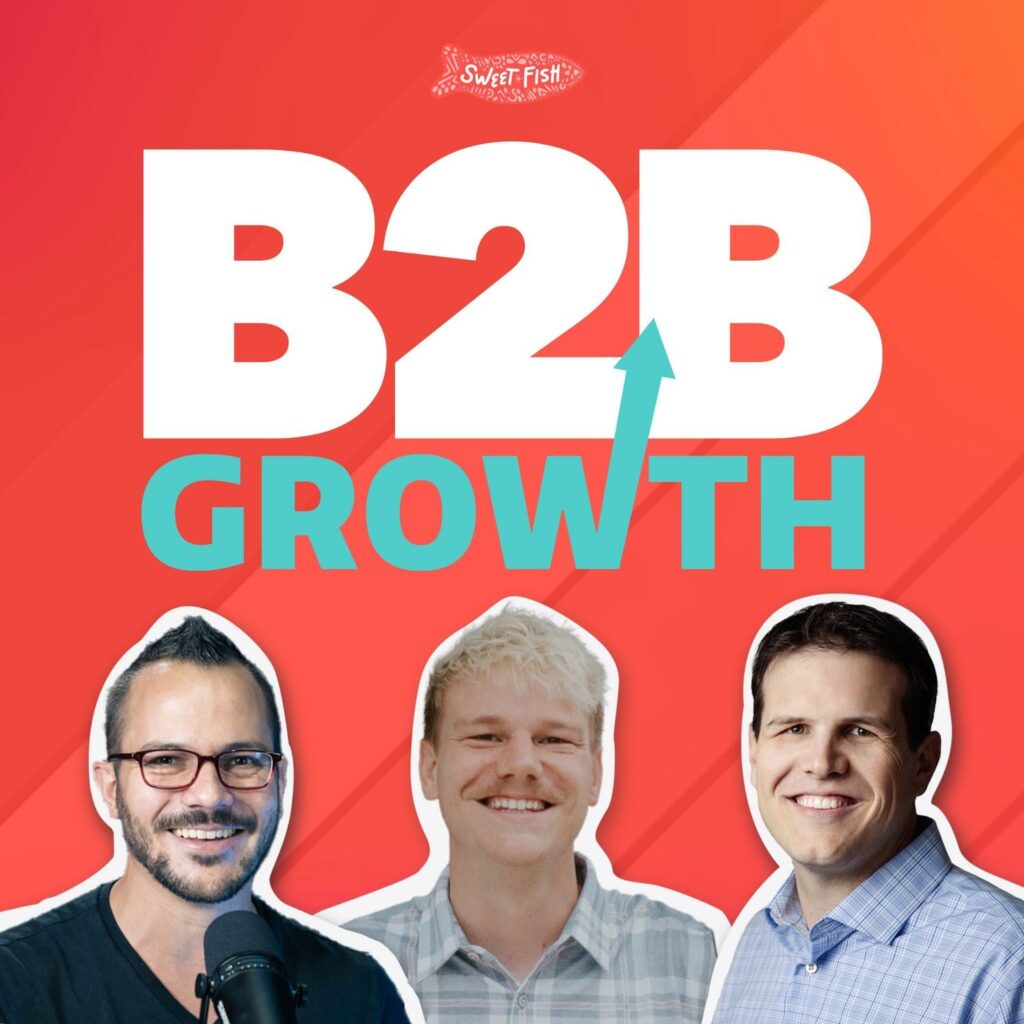 Are you tired of hearing the same old corporate jargon? Look no further than B2B Growth – where they keep it real and share what's truly working (and what's not). With no sugarcoating or whitewashing, the fresh ideas and hot takes will give you the inside track to growth.
Join this podcast, with 1000 episodes so far, for conversations that will challenge your thinking and spark new ideas. Get ready to take your growth to the next level with B2B Growth.
💡My favorite episode is the one exploring the relevance of lead magnets.
Tune in to this Echo Chamber episode, where Dan and Benji dive deep into a recent LinkedIn post from Alon Evan. Through their insightful analysis, they'll help you understand why it's time for our thinking to evolve when it comes to lead magnets. Don't miss out on this opportunity to challenge your assumptions and gain a fresh perspective on B2B marketing.
Listen Here: Apple Podcasts, Spotify
10. Build Your SaaS
Are you looking to build and grow your own successful Software as a Service (SaaS) business? Look no further than Build Your SaaS, a highly acclaimed podcast series by transistor.fm. Hosted by industry veterans Justin Jackson and Jon Buda, this podcast offers practical insights and advice on all aspects of SaaS, from ideation and validation to marketing and growth.
Each episode features in-depth interviews with successful SaaS founders and experts who share their proven strategies and firsthand experiences. Whether you're a seasoned entrepreneur or just starting, Build Your SaaS is an invaluable resource that will help you take your SaaS business to the next level.
💡My favorite episode is the one with Patrick Campbell on why Profitwell sold to Paddle for $200 M
In this podcast episode, Patrick Campbell, the CEO, and founder of ProfitWell, a SaaS company that helps subscription businesses with pricing and retention, shares his insights on why ProfitWell decided to sell to Paddle for $200 million.
He discusses the importance of finding the right fit in a buyer, how the acquisition will help ProfitWell scale faster and better serve its customers, and the challenges of leading a high-growth company. Campbell also shares his thoughts on the future of SaaS and the subscription economy and his advice for entrepreneurs looking to build and sell successful businesses.
Listen Here: Apple Podcasts, Spotify
11. Growth Hub Podcast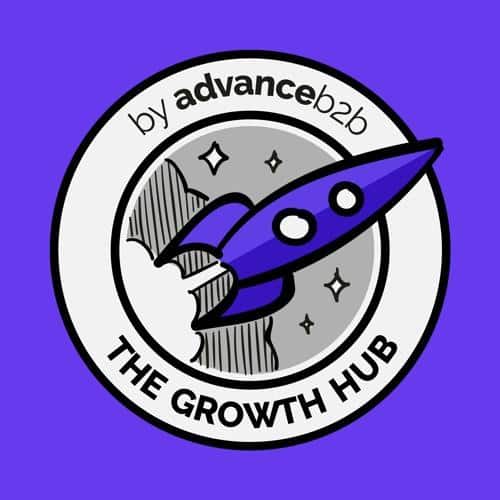 The Growth Hub Podcast, brought to you by the powerhouse growth marketing agency, Advance B2B, helps you hone your B2B SaaS marketing skills.
They are fairly new in the game, with only 93 episodes so far.
Join them for a mix of strategic frameworks, actionable insights, and inspiring tales from top minds in the SaaS industry worldwide. Whether you're a marketer, CEO, or founder, their podcast is the ultimate resource for gaining the knowledge, skills, and wisdom needed to build a high-growth SaaS business.
Hosted by Seija Lappalainen and Reeta Westman, The Growth Hub Podcast is the must-listen podcast for anyone serious about achieving SaaS growth. Tune in and take your business to the next level.
💡 My favorite is their Halloween Special: Marketing Horror Stories
In this episode, Seija and Reeta, hosts of The Growth Hub Podcast, share their most bone-chilling marketing horror stories!
Let's face it, every marketer has been involved in projects that have gone terribly wrong or had to do something they're now ashamed to admit. But in this special episode, Seija and Reeta take it to the next level, sharing their own personal tales of marketing gone wrong.
Whether you're a seasoned marketer or just starting out, this episode is a must-listen. Tune in and learn from their mistakes to avoid your marketing nightmares.
Listen Here: Apple Podcasts, Spotify
12. SaaS Growth Stacking by Dan Martell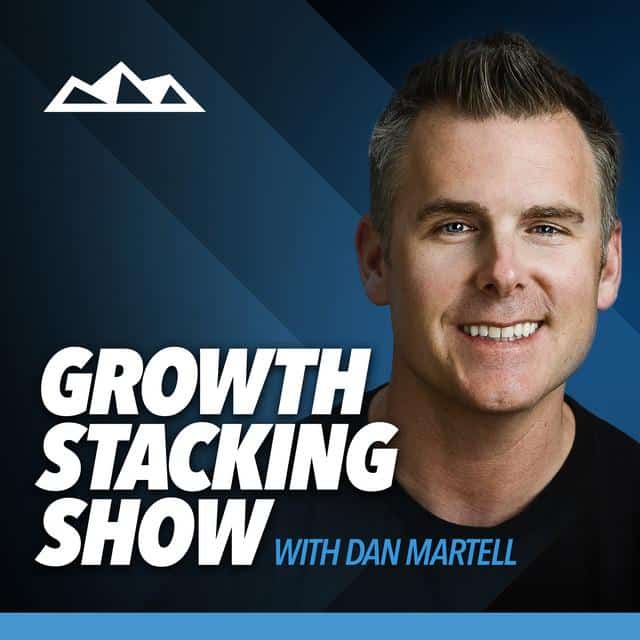 The SaaS Growth Stacking Podcast by Dan Martell is an excellent resource for entrepreneurs and business leaders in the SaaS industry who want to achieve sustainable growth. Dan Martell shares his insights and strategies for effectively implementing the SaaS Growth Stacking framework in this podcast.
He covers various topics, including customer acquisition, activation, monetization, and retention, and provides practical tips and actionable advice on optimizing each metric. The podcast features interviews with successful SaaS entrepreneurs and business leaders who share their experiences and advice on achieving sustainable growth in the highly competitive SaaS industry. The SaaS Growth Stacking Podcast is a must-listen for anyone looking to build and scale a successful SaaS business.
💡My favorite episode is How to Raise Money From Your Customers for Your SaaS
In this episode, you'll learn about the three critical phases of fundraising and a proven 7-week process for successfully starting and closing your next round of funding. But that's not all! The podcast also dives deep into the pros and cons of raising money for your SaaS from your customers. You'll gain valuable insights and best practices on customer funding that will help you make informed decisions and optimize your funding strategy.
Listen here: Apple Podcasts, Spotify
Takeaway
In conclusion, podcasts have become an indispensable tool for entrepreneurs and startup founders seeking to stay ahead in the dynamic world of SaaS. The top 10 podcasts on this list offer an incredible wealth of information, insights, and advice from industry experts and successful SaaS founders. With their practical tips and up-to-date analysis of the latest trends and best practices in the industry, these podcasts are a must-listen for anyone looking to grow their SaaS business and achieve success in the fiercely competitive world of B2B SaaS. So, tune in, take notes, and start making your mark in the world of SaaS today!