Starting a business in 2023 is harder than ever.
The competition, complex marketing strategies, funding, testing, and all the things you need to overcome to get a business off the ground in today's market contribute to 90% of all startups failing annually.
One thing that sets apart the 10% successful startups from the majority is the leadership quality of the entrepreneur. Sure, you can take risks, invest money, and gather resources, but to make all of that work together and set your business for success depends on the leadership quality of the ship's captain.
So, what makes a great leader? You'll find the answer in one (or all) of these best leadership books. From how to build a solid team to communicating effectively, these titles cover everything you need to know to be a successful leader in today's ever-changing business landscape.
So, whether you're a first-time entrepreneur or an experienced CEO, add these books to your reading list and learn how to take your company to new heights.
What makes a great Leadership Book?
This is a tough question to answer. Leadership is a skill everyone will benefit from. While my focus is on Startup founders, everyone will benefit from improving their leadership ability, from a stay-at-home mom to a newly promoted team leader who'll have to manage people for the first time.
However, Leadership is tough, there's no one-size-fits-all rule on how to be a good manager. Everyone should find their own way to being a successful leader and people manager.
While the books I've selected for this list are all really good, they might not all be the best fit for you and the company culture of your business.
While I usually prefer data-driven books, this is an area where it's very tough to be quantitative.
My best advice is to try to read as many books as possible from this list, allocate some time to reflect on every book after you finish it, and write down everything you could try to implement in your daily routine. Reading about Leadership is great. But it's also a very personal journey, and everyone should find their own path to it.
That said, it's time to answer your question:
What are the best leadership books to read?
Here's a collection of my favorite leadership books I've read over the last ten years. Each book in this list helped me become a better CEO and team player in some way.
By the way, if you're a Startup founder or CEO, might be worth taking a look also at this list of the best Startup books.
I hope they'll be as useful for you as they were for me.
Founder Brand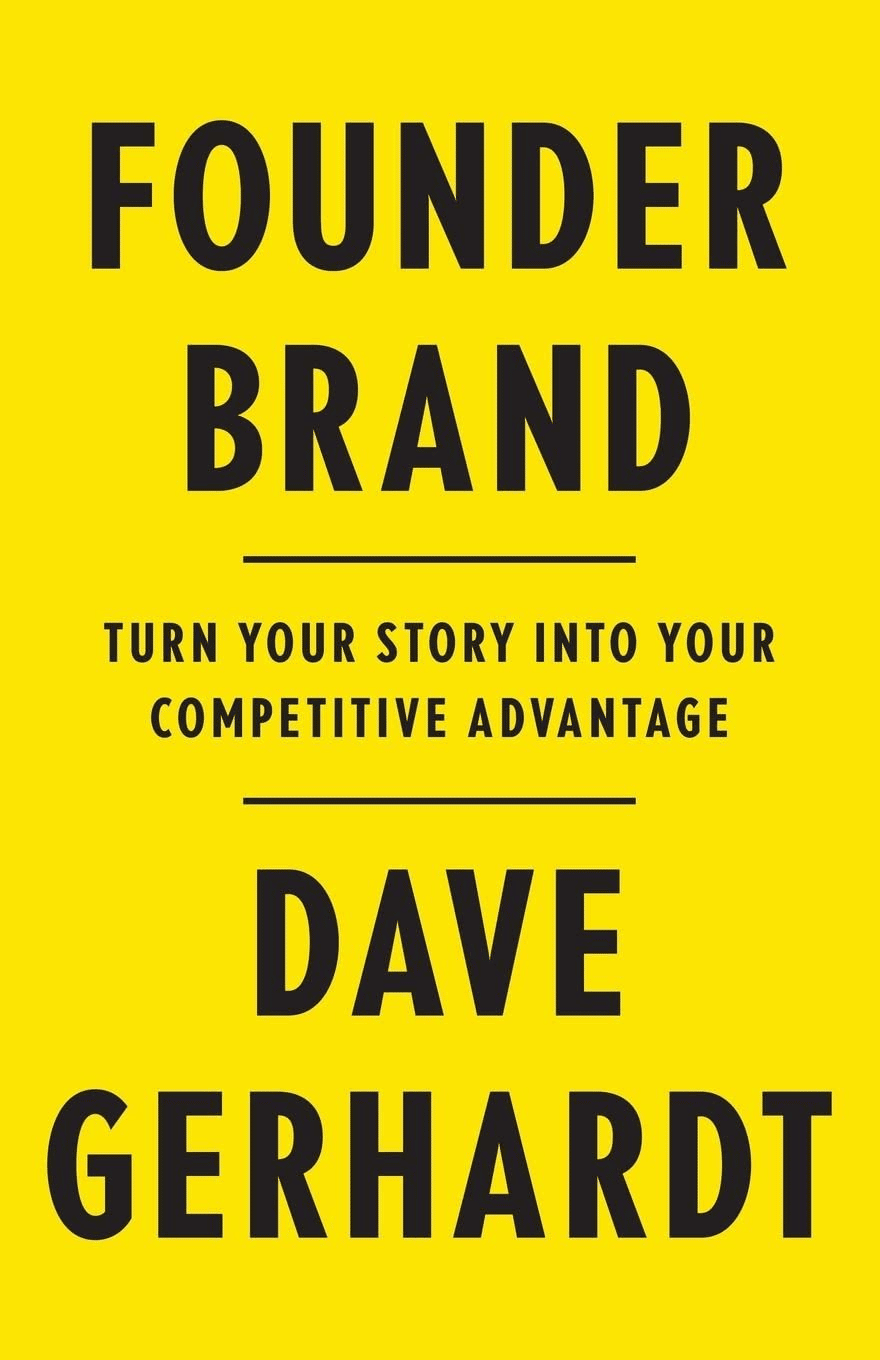 There are a million things to think about and keep track of when building a successful startup, and it can be tough to stay focused and motivated. But one thing that's always important to keep in mind is your brand.
Your brand sets you apart from the competition and helps you build customer trust and credibility. And in today's competitive marketplace, having a strong brand is more important than ever.
That's why we recommend "Founder Brand" by Dave Gerhardt. In this book, Gerhardt gives startups the tools they need to build a strong, differentiated brand. He covers topics like how to craft your story, create a compelling brand identity, and stand out from the competition.
Dave also talks about ways to successfully use social media and content marketing to build your brand and reach new customers. This book is required reading for any entrepreneur who wants to build a successful brand.
To take your startup to the next level, "Founder Brand" is a must-read.
Pages: 250
Price: $5.49
Year: 2022
Get on Amazon
Restoring Reason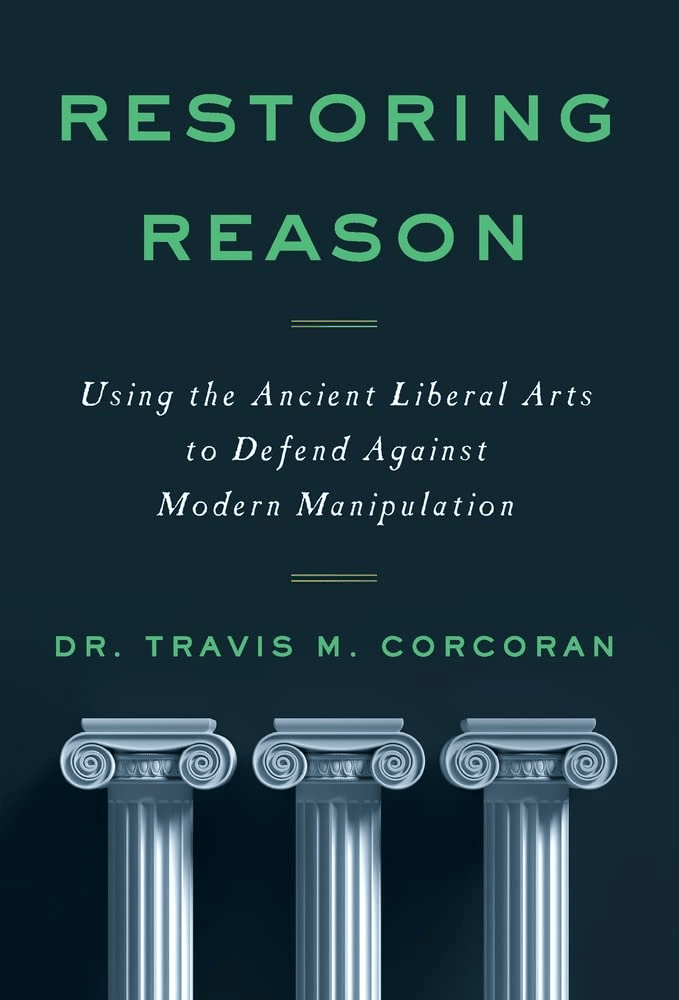 The anxiety kicks in when you have to decide, whether big or small, a business decision can make or break your startup. There is a lot at stake, especially if you have external funding involved. This is where "Restoring Reason" comes in.
Restoring Reason by Dr. Travis Corcoran shows you how to find trust and faith in yourself to make the right choices.
Dr. Corcoran is a clinical psychologist who specializes in treating entrepreneurs. In "Restoring Reason," he uses his years of experience to help you understand how your mind works and how to make better decisions for your business.
You'll learn about the different thinking styles entrepreneurs use and how to identify which is best for you. You'll also learn about the cognitive biases that can lead you astray and how to avoid them.
With "Restoring Reason," you'll have the tools to make the right decisions for your business. What better way to acquire the right strategy for decision-making than from a book written by a highly experienced professional? So if you're ready to take your business to the next level, pick up a copy of "Restoring Reason" today.
Pages: 198
Price: $8.99
Year: 2022
Get on Amazon
Start With Why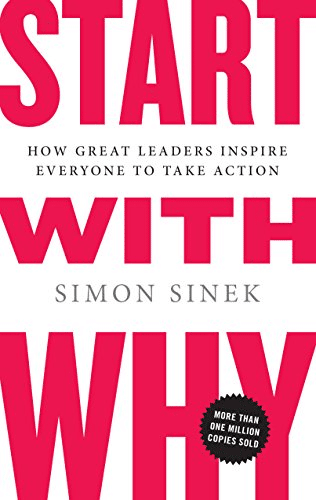 Start With Why is a book by Simon Sinek that helps startup entrepreneurs understand how great leaders inspire everyone to take action. The book argues that people don't buy what you do; they buy why you do it, which is the key to success.
The book provides readers with an understanding of the importance of purpose and how it can be used to create a passionate and engaged workforce. It also offers practical advice on implementing this philosophy in your business. Simon Sinek is a world-renowned motivator and coach. His Ted Talk based on this book has amassed more than 60 million views.
If you're looking for a way to inspire your team and drive results at every level and transaction of your business, Start With Why is one of the best leadership books of all time.
This book is also available on many book summaries apps, including my personal favorite: Shortform.
Pages: 247
Price: $12.99
Year: 2009
Get on Amazon
InnerWill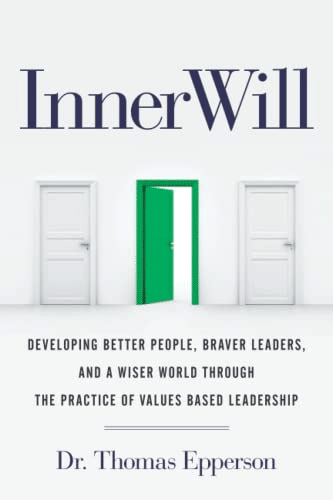 Finding your inner will is essential for any entrepreneur. This is because your values and beliefs will guide you through the tough decisions you'll have to make along the way.
Thomas Epperson's book, InnerWill, is an excellent resource for entrepreneurs looking to find their values and basing their business decisions in line with them.
The first step is to identify what your values are. This can be done by thinking about what's important to you. Once you've identified your values, you need to incorporate them into your business.
This means making sure that your business aligns with your values and that you're making decisions based on those values. Employing these philosophies will motivate you and your team, guide you on every occasion, and provide a purpose to stand by.
While this book and its ideology may not appeal to everyone, you'll be well on your way to success if you can do this.
Pages: 164
Price: $6.49
Year: 2022
Get on Amazon
Spark Brilliance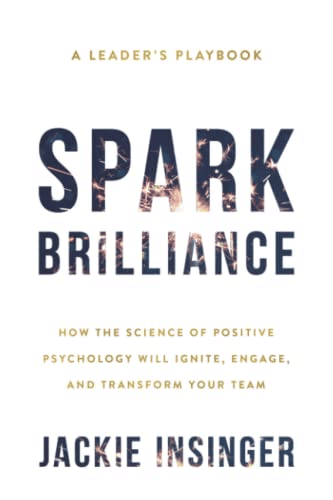 Cultivating a proactive relationship with your employees is key to maintaining a healthy and productive work environment, no matter how big or small your team may be. In her book Spark Brilliance, Jackie Insinger provides startup entrepreneurs with the tools they need to foster positive employee relations from the ground up.
Through real-life examples and actionable advice, Insinger covers everything from building trust and communication within your team to create an inclusive culture that celebrates diversity and individual strengths.
Whether you're just starting or looking to take your business to the next level, Spark Brilliance is an essential read for any entrepreneur serious about making their company a success.
Pages: 266
Price: $6.49
Year: 2022
Get on Amazon
Leaders Eat Last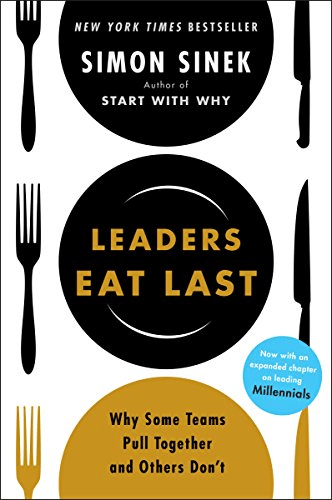 The book "Leaders Eat Last" by Simon Sinek is about how leaders can create a work environment that encourages employees to do their best.
One of the key points that Sinek makes is that leaders need to create a safe environment for employees. This means that employees should feel like they can take risks without fear of retribution. Leaders must also be clear about their expectations and give employees the resources they need to succeed.
Another essential point that Sinek makes is that leaders need to focus on their team's strengths, not their weaknesses. Instead of trying to fix everything, leaders should focus on what their team does well and build on that.
Lastly, Sinek stresses the importance of creating a culture of trust. This means that leaders must be transparent with their teams and build an environment where employees can trust their leader.
The author also compares the results of poor leadership vs. good leadership and how various factors contribute to trust and cooperation, leading to a healthier output.
Overall, "Leaders Eat Last" is full of valuable tips on creating a work environment that encourages employees to do their best. This book is a great place to start if you're looking for ways to improve your leadership skills.
Pages: 363
Price: $14.99
Year: 2014
Get on Amazon
The Habit Mechanic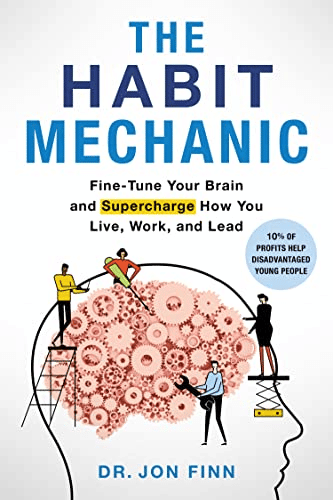 Penned by Dr. Jon Finn, The Habit Mechanic is a book that promises to help startup entrepreneurs on their journey of self-improvement. Entrepreneurship is about adapting and evolving, but it is not always easy to find the right approach to do it. It covers topics such as time management, productivity, and goal setting. The book also provides readers with tips and tricks for creating better habits.
If you're like most startup entrepreneurs, you're always looking for ways to improve yourself and your business. What better way to do that than by reading a book about it based on the principles of behavioral science, psychology, and neuroscience?
The Habit Mechanic by Dr. Jon Finn is an excellent resource for anyone who wants to learn more about self-improvement. It helps entrepreneurs by eliminating personal factors restricting success and growth.
Just make sure you have enough time to allocate to your personal growth as a leader. This book is huge and will require quite a lot of time to complete.
Pages: 582
Price: $7.49
Year: 2022
Get on Amazon
Extreme Ownership – How US Navy Seals Lead & Win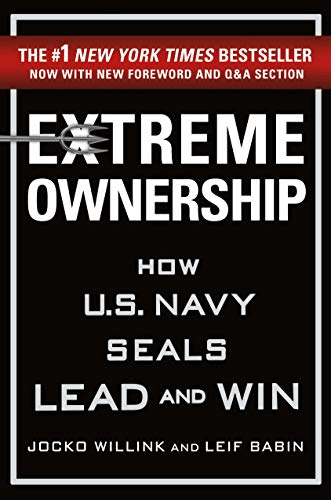 There's no question that the Navy SEALs are some of the world's most highly trained and effective military units. But what makes them so successful? In their book Extreme Ownership, Jocko Willink and Leif Babin argue that it is not just their physical and mental prowess but also their leadership skills that set them apart.
The authors served together as Navy SEAL officers in Iraq, and they bring their real-world experience to bear in this book. They outline the principles of Extreme Ownership, which they believe are essential for any leader who wants to achieve success.
Some key points they make are that leaders must take complete responsibility for their teams, be willing to make quick decisions, and take action when necessary. Leaders must also be able to inspire their team members to give their best effort, even in the most challenging circumstances.
If you are looking for a guide to effective leadership, then Extreme Ownership is well worth reading. It is filled with practical advice that can be applied in any situation.
Pages: 317
Price: $8.85
Year: 2017
Get on Amazon
Tribes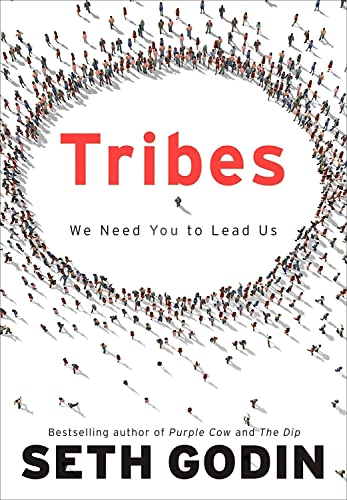 Tribe by Seth Godin is a book for startup entrepreneurs helping them understand the importance of change to grow as a group. In his book, Godin discusses the concept of tribes and how they can be used to improve businesses. He explains that a tribe is a group of people who share a common interest or purpose.
Tribes can be used to improve businesses by providing a sense of community and identity for employees. They can also help businesses grow by providing a way for customers to connect with the company.
Godin focuses on three key concepts to make your startup work like a well-connected tribe. These are:
Desire to change things;
the willingness to lead;
ability to connect a tribe
Tribe by Seth Godin is essential for any entrepreneur looking to improve their business. It provides a new way of thinking about how businesses can grow and prosper. He also includes tips on how businesses can create their tribes.
Pages: 162
Price: $8.99
Year: 2008
Get on Amazon
Originals: How Non-Conformists Move the World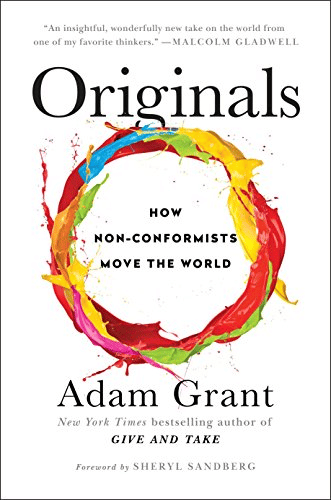 In a world where everyone is trying to stand out, it can be difficult to know what it means to be truly original. In his book Originals: How Non-conformists Move the World, Adam Grant explores the concept of originality and what it takes to be a successful entrepreneurial innovator.
Grant argues that the most successful entrepreneurs are those who can think outside the box and challenge conventional wisdom. They are also risk-takers willing to experiment and fail to succeed ultimately.
Importantly, Grant emphasizes that originality is not about being the first to come up with an idea; it's about taking that idea and making it better than anyone else.
Grant draws on examples from history, science, and business to show how non-conformists have often been the ones to change the world. He argues that creativity comes from thinking differently and provides practical advice on encouraging original thinking in yourself and your team.
Pages: 349
Price: $10.99
Year: 2016
Get on Amazon
How to Win Friends & Influence People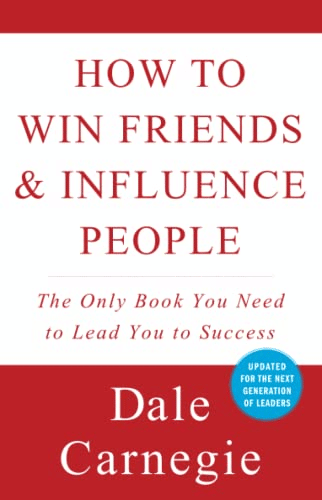 In Dale Carnegie's How to Win Friends & Influence People, the author emphasizes the importance of self-improvement to become better professionals. Carnegie believes that leadership is a reflection of one's own character and that by focusing on improving oneself, one can ultimately become a better leader.
The book provides a blueprint for how to do this, detailing specific strategies for improving communication skills, developing a positive attitude, and building relationships. Carnegie also provides practical guidance on handling difficult conversations and navigating conflict.
Though it was published over 80 years ago, the book's lessons are just as relevant today as they were when it was first released. While the book is geared toward those in the business world, its lessons apply to all types of relationships.
Whether you're looking to build better connections with customers or coworkers, How to Win Friends & Influence People is a must-read among this list of the best leadership books.
Pages: 320
Price: $10.50
Year: 1936
Get on Amazon
Emotional Intelligence 2.0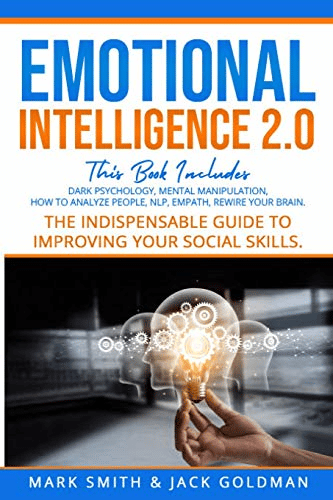 In their leadership book, Emotional Intelligence 2.0, Travis Bradberry, Jean Greaves, and Patrick Lencioni emphasize the importance of mastering the art of emotional intelligence that makes an excellent leader. They define emotional intelligence as "a combination of self-awareness, empathy, self-regulation, and social skill."
The authors argue that emotional intelligence is essential not only for successful leadership but also for overall success in life. They offer a variety of tools and tips for improving one's emotional intelligence, such as practicing mindfulness and focusing on positive emotions.
While some may find the book's approach overly simplistic, it provides a helpful framework for understanding and developing emotional intelligence.
Pages: —
Price: $28.03
Year: 2008
Get on Amazon
Stewardship: Choosing Service over Self-Interest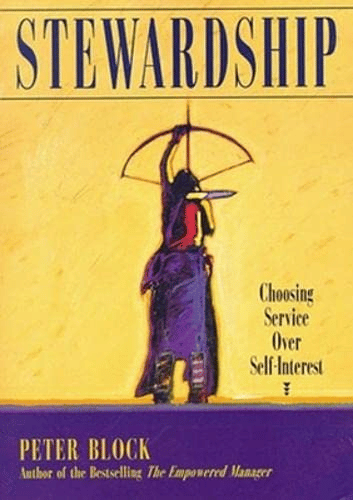 This book by Peter Block, "Stewardship: Choosing Service over Self-Interest," talks about the importance of service for others without getting it clouded by self-interest. He discusses how startup entrepreneurs are often drawn to the business world because they want to make a difference but notes that the quest for success can quickly become focused on self-gain.
He argues that the key to a sustainable and successful business is to focus on service rather than allowing self-interest to take over. Block provides several examples of companies that have been successful by prioritizing service and offers advice on how to keep self-interest from creeping into business decisions.
While the book is aimed at anyone looking to build a successful empire, its message has immense value for startup entrepreneurs. By reminding us of the importance of service, Block provides a valuable reminder that businesses can be successful while positively impacting the world.
Pages: 264
Price: $20.68
Year: 1993
Get on Amazon
Key Takeaways
There are thousands of books focused on improving one as a leader, but some are a class apart and hit the right points to solve specific problems that startup founders and managers face.
All these leadership books have a unique angle and focus on the many different skills a good leader needs to have. There are, however, some key takeaways that are common to all of them:
Good leadership can only be achieved by maintaining and harvesting a healthy relationship between you and your employees, leading to high output.
InnerWill, The Habit Mechanic, Extreme Ownership, and Leaders Eat Last tell us that a successful empire is based on uncompromising values, discipline, clear communication, and using the team's strengths to move forward.
"Spark Brilliance", "Emotional Intelligence 2.0", and "How to Win Friends and Influence People" highlight the importance of understanding and connecting to coworkers and providing them with a positive and healthy work environment to motivate their best potential.
Are you hungry for more books to read? Let me know in the comments your favorite leadership books. You can also find more inspiration here:
Love Reading? Here are more recommendations