Keeping your finger on the pulse of the market— and knowing exactly what your direct competitors are up to— is an important part of any business. It's particularly vital in hyper-competitive niches, which include most of the SaaS industry at this point.
And in order to keep up with your competition, you have to prioritize competitive intelligence (CI). That means having dedicated processes, strategies, and team members responsible for CI as an ongoing task.
And despite what some brands or third-party services want you to think, you don't need to hire dedicated Competitive Intelligence professionals (especially not at first) and you absolutely don't need to outsource to an agency.
In this post, we're going to show you how to build a competitive intelligence team from your existing team members, and we'll discuss when a great understanding of the competitive landscape can represent an unfair competitive advantage for marketing teams, sales reps, and product teams.
What is a Competitive Intelligence Team?
A competitive intelligence (CI) team is a dedicated group of professionals that gathers, tracks, and analyzes data about a brand's major competitors. This includes direct and indirect competitors.
Competitive intelligence sounds intimidating and time-consuming (and without the right processes and tools, it definitely can be). As a result, many brands often end up working with a third-party competitive intelligence agency that specializes in analytics, utilizing advanced CI software to give you actionable insights. We're going to talk more about the pros and cons of that in just a minute.
For many brands, it's often a better choice to create a competitive intelligence team internally. Your CI program can be made up of different team members that already work for you and know your brand inside and out. And that's what we're going to look at in this post.
When Do You Need a Competitive Intelligence Team?
Everyone needs strong competitor research and a solid understanding of what's happening in your industry on day one. You should have some form of competitive intelligence in play from the first day.
That being said, most brands are going to need a dedicated CI team on either of the following, based on the competitiveness of the space:
Once you reach 100 employees
When the sales team reports a significant amount of lost deals due to competitors
Once your business grows to a certain size or you start seeing sales being lost to competition, it's a sign that your business has grown extensive enough that CI is needed to keep your edge on the market.
The Pros & Cons of Using a Third-Party Competitive Intelligence Team
A few big agencies offer competitive intelligence, and there are some advantages to working with them.
They bring the data to you. You don't need to worry about hiring or training people yourself; you just find a single agency, and they use their own trained team and specialized software to bring data to you.
The downside is that the costs can be almost astronomical. For a lot of small and medium businesses, and definitely for startups, the costs can put the services far out of reach.
You also aren't obtaining the knowledge yourself. It takes a significant amount of time to work with the agencies to get them the data they need to really understand your business, especially since no one knows your brand or your market better than your own team.
And the reality is that no one will ever be as deeply invested as your own team is. That's a powerful motivating factor that you can't recreate, especially since there's nothing stopping these agencies from working with multiple clients in the same exact vertical. You could be getting the same data as a direct competitor, which limits the value of the insights you're getting.
How to Build Your Own Competitive Intelligence Team
If you don't want to hire an agency (and we'd actually recommend against it when possible), determining how to build your own competitive intelligence team is the way to go. Let's take a look at how you can build a CI team with your own team members.
1. Create a Cross-Department CI Team
A solid competitive intelligence team is going to require team members from multiple different core departments.
It should include team members from all the key stakeholders in your business:
Marketing
Sales
Product development
Customer service
Legal
You don't need someone from the executive team directly involved most of the time. What really matters, in my opinion, is to have a strong commitment from the sales team and marketing team. They are the ones that will likely source the most information about the competitive landscape. And the ones that will benefit the most from implementing competitive strategies.
The legal department may only need to be involved right at the beginning so they can explain the boundaries of competitive intelligence to everyone involved. They can provide documented guidance on ethical and legal questions, like whether or not you can give fake names to get a sales demo from a competitor.
All of the above departments can have their finger on the pulse of the market in different ways, and compiling their knowledge is invaluable.
A popular option is to have one or two team members in each of the above departments as part of the CI team. They'll gather insights from their other team members as part of their job roles and can bring that information to the CI team.
In many cases, you won't even need to hire a dedicated Competitive Intelligence Analyst who focuses exclusively on competitor intelligence as their only role; your internal team members should be enough to move forward with a competitive intelligence process.
2. Identify Core Sources of Competitor Intelligence Data
Once you've chosen the team members you want to head up your CI strategy, it's important to choose which sources of CI data you want to use.
This will include internal and external data sources.
Internal data sources will likely come from:
Customer reviews
Customer service feedback
Sales calls
External data sources may come from:
Online reviews from third-party sites
Social media
Website updates
Press releases
Ad campaigns (you can even use Facebook's Ad Library to see what campaigns your competition is running)
SEO Tools
3. Have the Right Tools
The right tools can make competitive intelligence much more effective, especially during the data collection phase.
We strongly recommend starting with social media listening tools, which can help you track what people are saying about your brand and other tracked brands online. You can even track other brands' hashtags, branded terms, or product names to keep an eye on what people are saying online, not just to your competitors but about them.
Mention is an outstanding tool. Sprout Social also has great social listening features for social media.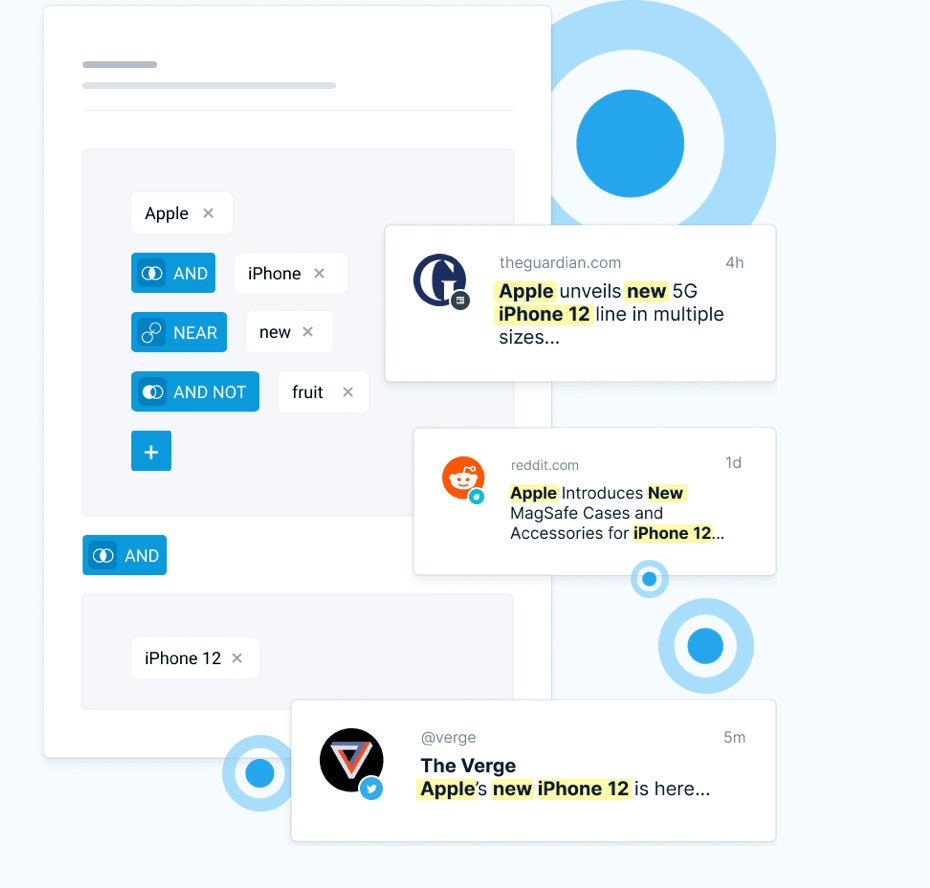 There are also some competitive intelligence tools that can help you keep an eye on what your competition is doing across different platforms.
This can include platforms like Semrush, which allow you to take stock of what's happening in your market online and who is your top SEO competition.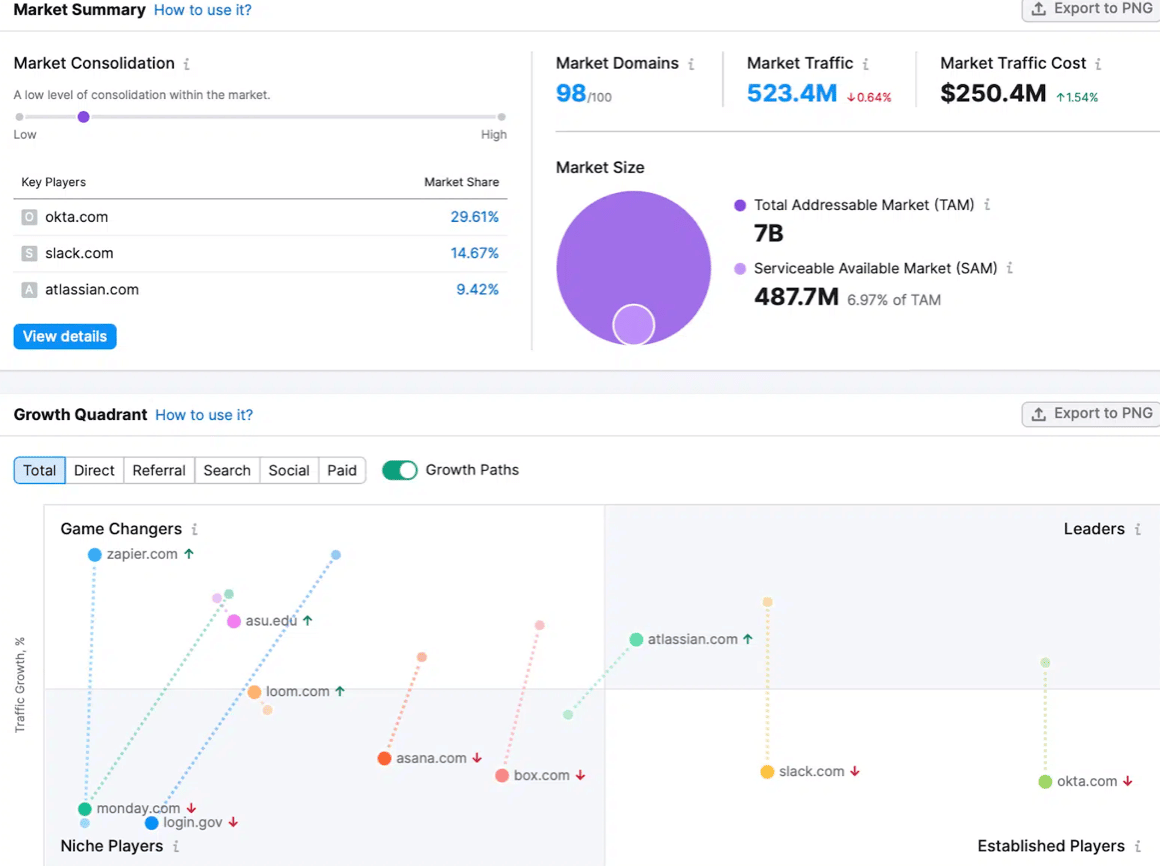 SpyFu is also a great choice for PPC campaigns, making it easy to see who is bidding on what keywords and where they're spending large portions of their ad budget.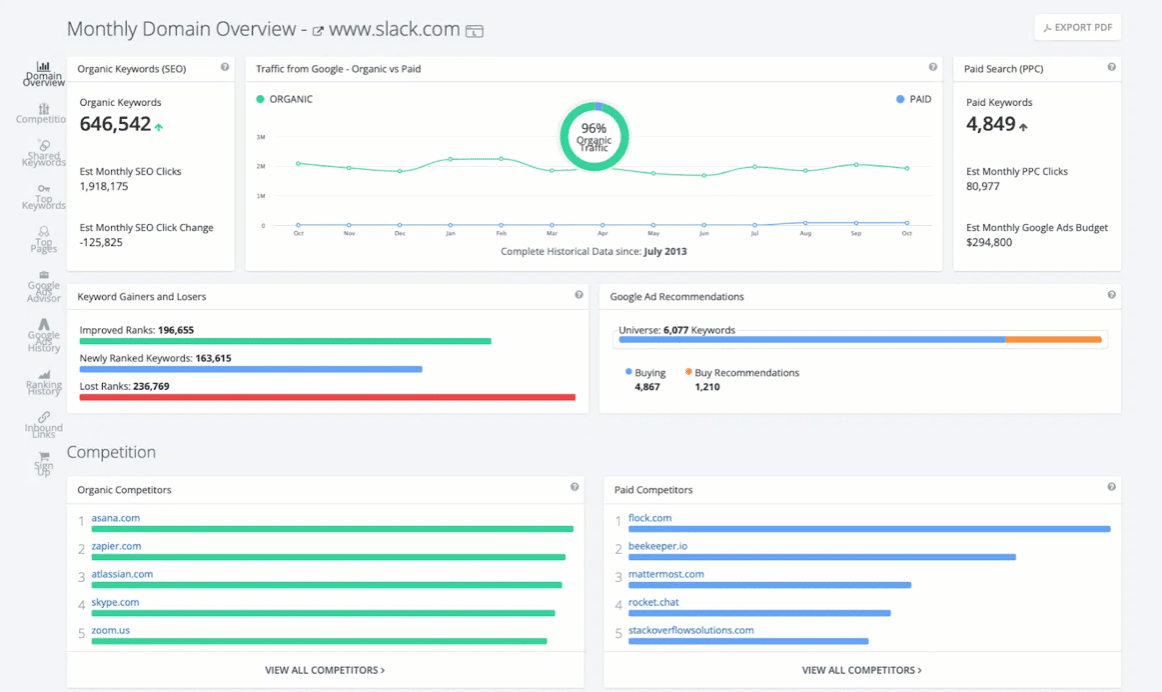 We're also working on our own competitive intelligence tool that will help with the process… but stay tuned for more on that!
4. Create & Document Competitive Intelligence Strategy
In order to have a functional and effective competitive intelligence team, you need to have a clear and documented strategy. This will keep everyone on the same page, detail expectations, and allow you to get actionable data that you can leverage into real results.
A competitive intelligence strategy should detail:
How many competitors and which competitors you're tracking
How you'll be tracking these competitors, including what data sources and tools you're using
Which team members will be responsible for monitoring different data sources
KPIs that may be monitored during CI analysis
How often the CI work needs to take place
How will the data be brought together, and who'll be in charge of updating competitive battlecards
5. . Detail How to Leverage the Competitive Analysis
Having your CI team members meet regularly to discuss their findings is an essential first step.
It's also important that the team has opportunities to share competitive intel information with the whole company: sales teams, marketing teams, product teams, and, every once in a while, the executive team. During these meetings, usually, focus only on your direct competitors.
Once you do that, you absolutely need to determine how you'll leverage the competitive analysis you've gained to benefit your company.
Some examples may include:
Using knowledge of highly-rated competitor features to improve your own products or services
Shift marketing messaging to target new audiences or offer more competitive deals
Take a "wait and see" approach to monitor competitors before making any changes
Adjusting pricing, including both up and down
Shifting your sales funnel or core marketing touch points to improve the customer experience
Final Thoughts
Competitive intelligence is a must-have, especially as your business grows and you start to make a big impact on your market. In order to have ongoing, high-quality, and relevant-to-your-brand CI data, having an internal team take on some CI responsibilities is a good way to go. It's cost-effective and it ensures that people who are really doing the work— and who know it better than anyone— can get the inside scoop to benefit your business.
Want to learn more about competitive analytics? See our full guide on competitor analysis here!