SaaS Branding: Your secret weapon to thrive in the most competitive industry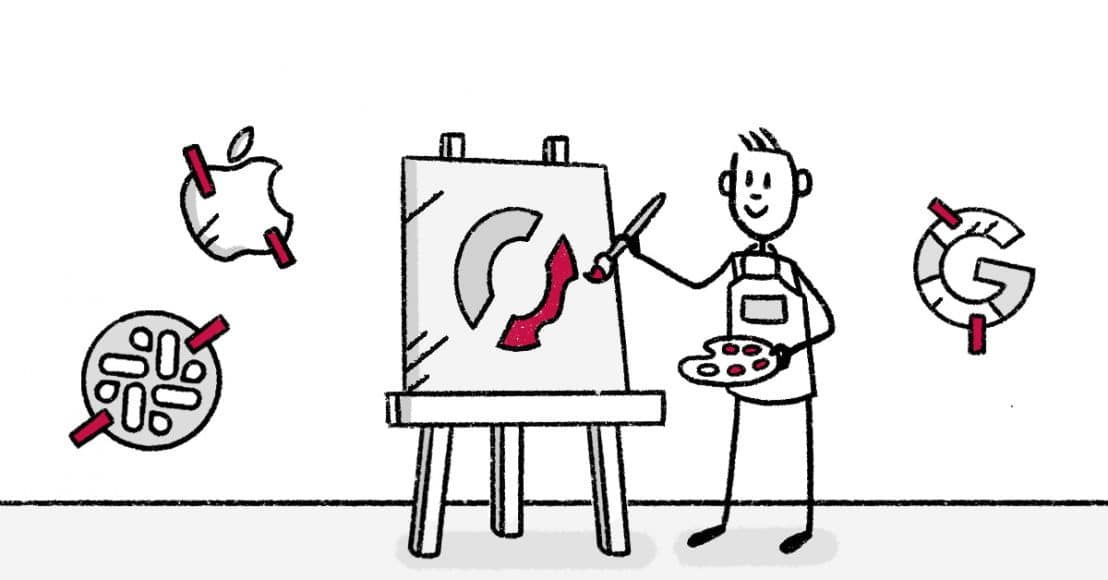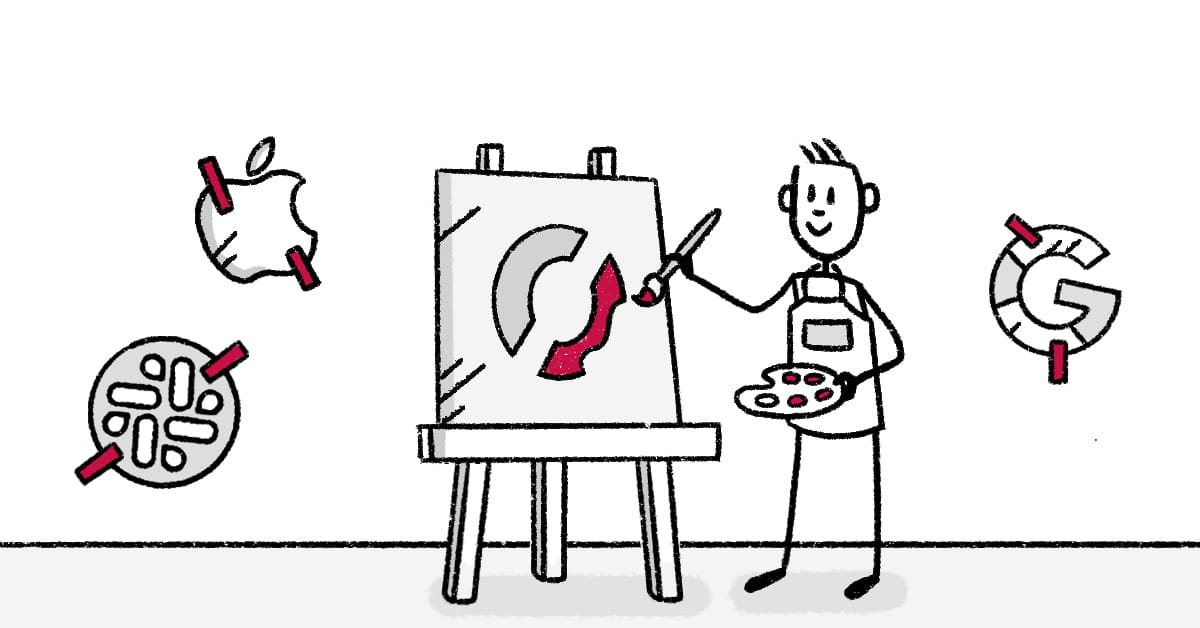 When AdEspresso has begun to be recognized, I used to participate in every single marketing event I was invited to wearing our branded t-shirt. I know you might be thinking that was a little bit egocentric of me but let me tell you that you could not be more wrong about it.
That was not just an advertisement: It was creating the opportunity to communicate with others and establish live relationships. It is evidence that people used to stop me and talk to me hundreds of times, even when I was not a speaker, nor did I have a booth. It even happened at the airport once!
In this SaaS business guide, I'll show you why branding activities are so crucial for SaaS companies, and how to optimize them to build a strong identity and establish a trust-based relationship with both your customers and prospects.
What is SaaS branding?
Every single SaaS company has something to offer; moreover, it has an audience potentially interested. But is it enough to be successful and competitive in such an expanding market? I'll give you a hint: it is not, and I'll keep saying it whenever I have the chance to. Like that one time that I've been interviewed by Evergreen Profits.
If you think Software as a Service companies receive subscriptions only because customers are in for the features or the price, think again. Of course, SaaS services can turn consumer pain points into solutions, but it is not all customers look at. They are looking for a brand, someone's promise of quality, reliability, and value. Someone able to stand out and be different.
I believe one of AdEspresso's biggest successes was branding. I have always cared a lot about creating a strong brand presence, finding a way to be unique, genuine, and original. Branding is the one thing that allows a SaaS company to stand out, to be different and recognizable. In other words, to win the trust of the target audience.
Being a brand is one thing, to do branding is another: The first is nothing more than a company name, the second is a marketing practice. Branding is what a SaaS company needs to enhance brand recognition and make it possible for current and potential customers to easily identify with it.
Of course, it takes consistency and adaptability, but it generates a long-lasting value and has an impact on many levels for any SaaS business.
The impact of branding
I've noticed that today's marketers are mostly concerned with numbers and figures. I get it: They like things that are measurable. However, not including branding within your marketing activities is counterproductive, since it may have a positive impact on so many business levels. I have experienced it myself with AdEspresso when I made branding an essential part of the business strategy, and this paid me back.
Here is an advantages list from investing in SaaS branding. Spoiler alert, branding has an impact on the entire funnel:
Awareness: Having a story to tell makes it possible to expand the brand's reach and be highly ranked in the consumer's mind. Creating a top-of-mind awareness will bring more visitors to your website, and will make you the point of reference in your industry.
Consideration: Being a start-up may be a matter of concern for both potential and current customers. Working on the brand promise and on the brand message will assure Saas companies a strong reputation, making it easier to close significant deals. And that's a big advantage in the SaaS business.
Conversion: SaaS companies with a strong brand recognition usually enjoy a way higher conversion rate with both online and offline marketing activities. And the higher the conversion rate, the better the marketing!
Retention: It may happen to a SaaS company to be experiencing issues with their offer. If the product/service/software is struggling but the brand identity is strong, the impact of issues on the churn rate is gonna be way lower.
Expansion: If existing customers already love the product and trust the brand, they will become part of the team. Loyalty is what makes it possible to turn a customer into a brand advocate. And yes, word of mouth is the best advertising, which will lead to more customers.
Additional benefits of SaaS branding
There's more. If creating valuable content is a key part of your branding strategy, your company will also enjoy at least some of these key advantages:
Network: Focus on what is your area of expertise, and tell it to the world. SaaS companies that are doing it right are facilitated in creating connections. Participating in podcasts, webinars, and conferences will make it possible to present yourself and expand your customer base.
Inbound marketing: By sharing your unique value, you will be more predisposed to attract prospective customers. The right SaaS branding strategy will make you able to maximize the opportunities and cut costs, for example being invited as a speaker to certain events.
E-mail marketing: Regardless of your SaaS brand's size, a strong branding strategy increases the chances of getting an answer from prospects. If that's the business area you are struggling to improve, I've already written an article full of useful examples on How to create a great SaaS newsletter.
Backlinks: Once you are seen as an established and acknowledged SaaS brand, you'll be top of mind for every content writer in your industry. That means more backlinks to your website organically with zero effort.
Lower PPC: Users are more likely to click on ads from a brand they recognize and trust.
That's why I consider branding a long-lasting value, and it doesn't take a lot of time. But how to stand out from the crowded SaaS industry? Let's focus on your purpose and values, and how to share them with your target audience.
Design your SaaS brand
Most companies, including SaaS brands, have great business models based on detailed market studies. They know what they are selling, and they know how to do that. This can certainly bring short-term success but creating a long-term relationship with your target audience is the true ingredient for success when it comes to SaaS companies.
But where do you start? Of course, by asking yourself the right questions.
What's your SaaS brand purpose?
A brand's purpose is essentially a brand's reason for being beyond making money.
Finding your purpose means asking why you do what you do, finding your very reason. What is your cause? How does it move you? What do you believe in? In other words, this means starting with your "why".
Good brands at doing this are Apple, Spotify, Red Bull, Virgin. Steve Jobs was only 20-something years old when he clearly stated what Apple's purpose was: Not selling computers but removing the barrier of having to learn to use a computer. Apple's "why" has always been to make life easier for the final user: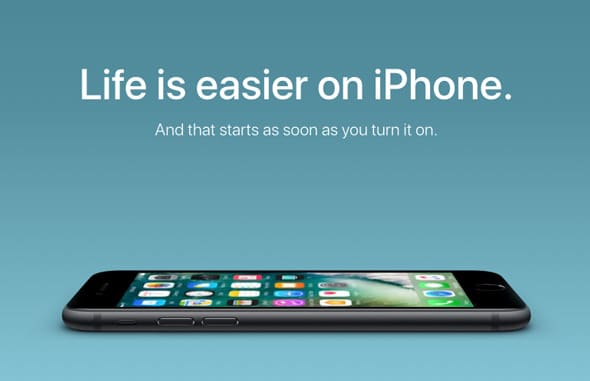 The main goal is not to clinch the deal with people who need your services, but with the ones who share your values and believe in you rather than in your competitors. Now they are part of your team, and leveraging social proof in your offering can sometimes work better than a marketing agency.
What are your goals and how are you planning to achieve them?
Once understood your brand's purpose, it is time to focus on your brand's mission, hence the objectives you have and how you plan to serve your audience. It is action-oriented and gives readers an idea of what your business does and what impact it wants to make.
For example, DigitalMarketer's mission is "We're DigitalMarketer and we're on a mission to DOUBLE the size of 10,000 businesses in the next 5 years". They could have just described themselves as a company that creates and sells digital marketing courses. The focus is on their customers instead, and they are very clear in stating their mission. That's why I like it.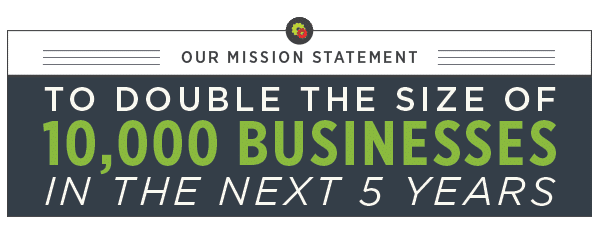 As I mentioned in my B2B SaaS Marketing guide, promoting a Software as a Service business is one of the most challenging and competitive tasks you'll ever work on. In addition to internal competitiveness, there are external factors that may impact your business, like trust.
In general, I suggest being as clear and essential as possible and having a mission statement with which it is easy to relate for both the target and the internal team: You will gain the first one's trust and motivate and give a clear direction to the second one.
What's your SaaS brand trajectory?
If a SaaS organization's purpose is the "why" and the mission is the "how", a brand's vision is the "what" of the whole business. It is called so not without reason: it pictures your future business and provides direction. A brand vision statement refers to the trajectory of a brand and what it hopes to achieve in the future.
For example, Facebook's vision is to empower people to build community and bring the world closer together. Its statement is concise, clear, and well written.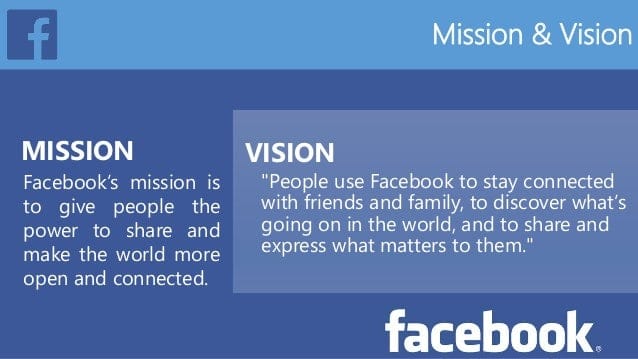 As the former CEO of AdEspresso, I quickly learned that crafting an inspiring vision statement will assure you of the collaboration of your brand's team members since it sets the priorities for your organization. It's very important your vision statement is easily understandable: The focus must be precise, the language concise and the statement must be written in the present tense.
Start imagining how you want the business to be in five to ten years, then combine this vision with your business values.
How does your SaaS brand engage the target user?
SaaS companies have to convince customers and prospects that their intermediation and matchmaking services are built for them. The value proposition is a statement that works as a bridge between your service's features and your customer's needs and wants. A great value proposition may highlight what makes you unique and different, considering this from the consumers' standpoint: How do they define your value?
Quicksprout has tested value propositions, and the result is that good ones helped boost the conversion rate by over 10%. For this reason, it should be the first thing visitors see on your website. But what makes a good value proposition? Let's consider Shopify's example: "Shopify is everything you need to sell everywhere".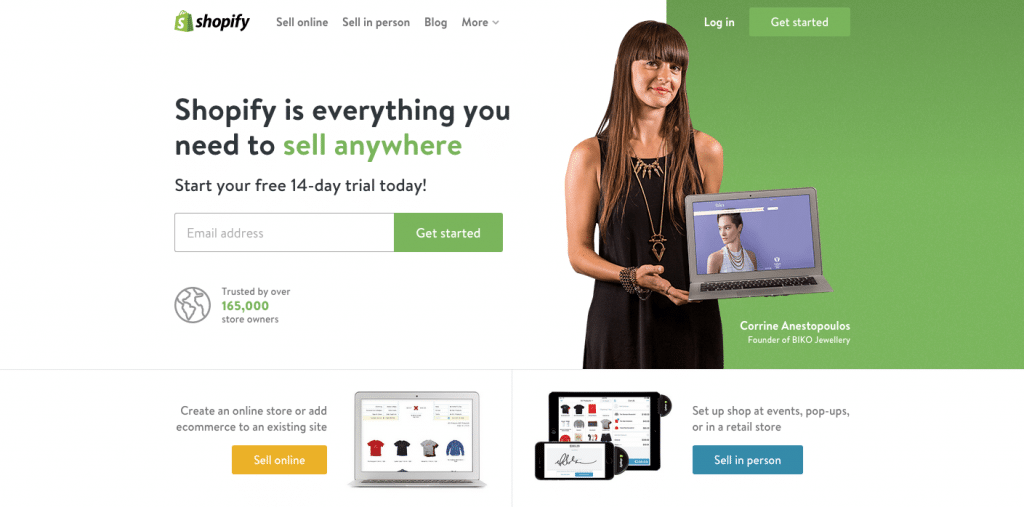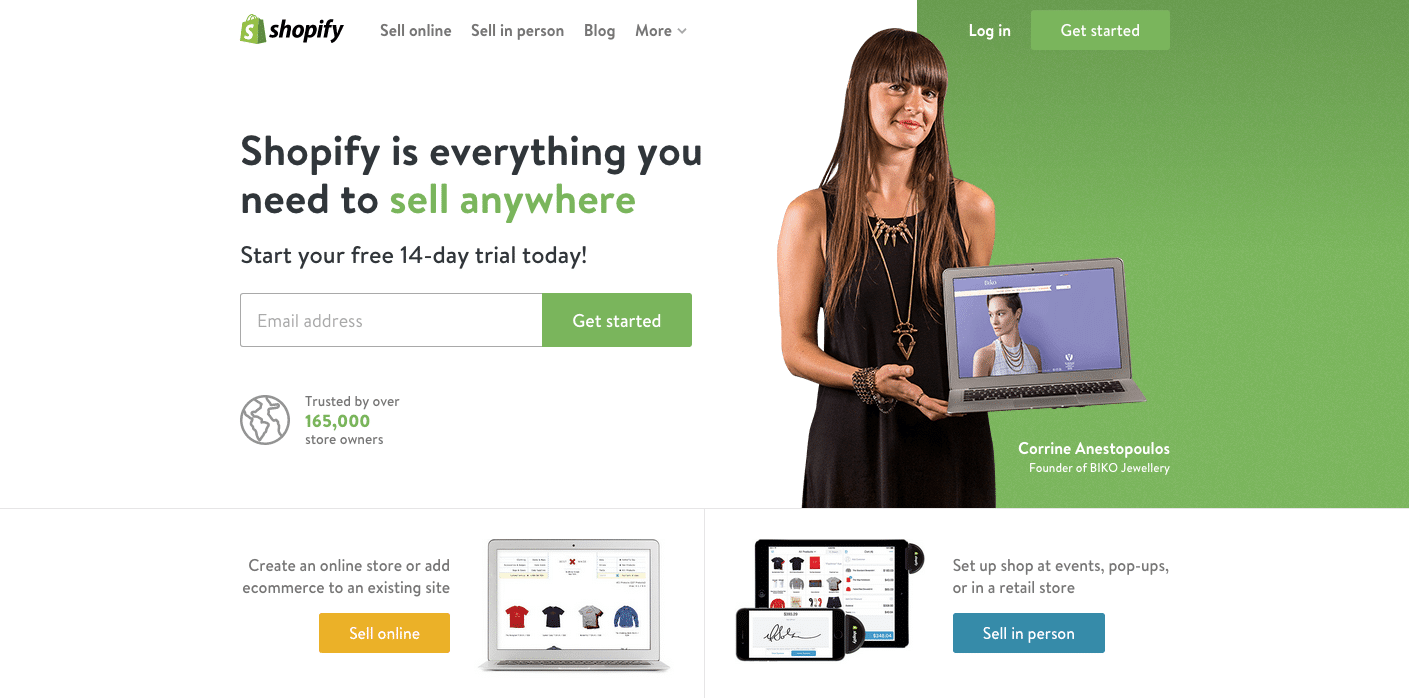 To sum this up, Shopify:
Clearly states the benefits their service is offering to customers
Explains what's the value they bring to the table
Clarifies who the target audience is, what they are offering, and why they are different from the competitors.
Now that you have created a precise brand identity able to impact both inside and outside your organization, it's time to talk branding strategy.
Define a Branding Strategy: Do's and Don'ts
You will certainly have got it so far: branding is so much more than a logo, a website, and product design. It has crucial importance on so many business levels, and can definitely help your SaaS brand to stand out from the competition and present your service as appealing and valuable for the target audience.
At the beginning of this article, we've seen how branding is underestimated. Nonetheless, Forbes has pointed out that consistent and good brand presentation across all platforms increases revenue by up to 23 percent. This means that every single image and message about your brand and services needs to fit your brand identity and core values. Moreover, 64 percent of consumers say that shared values help them create a trusted relationship with a brand.
But how to turn branding from an oft-forgotten business strategy to a compelling story to narrate? Keep reading and discover the four key elements of a winning branding strategy. A list of interesting insights to create a good brand identity is also included.
Name
Choosing a brand's name is always a challenging and crucial step in the creation of a brand identity. It is not only a label: It says who you are and who are you talking to. It can't be random.
As far as I know, the perfect formula for choosing your brand's name has not been discovered yet. But there are some tips I will share with you in order to ease the process:
Choose the name. Something evocative, catchy, and easy to spell and pronounce in every language. This will help your Software as a Service brand to be remembered in the vast and confusing ocean of the market. A bonus tip is to choose a brand's name that starts with a letter at the top of the alphabetical order. Like American Apparel, Android, Avalara. This way, you will have more chances to be listed first in alphabetically ordered lists. Facebook's partner pages were sorted alphabetically and AdEspresso really took advantage of it.
Double-check the available domains. Verify that the .com domain name is still available. That's the domain you want. If it's not, and that's very likely, you can go for a .co .io. .ai. But check what's on the .com. Ideally, you want the .com to be unused or used by a very small business. This way if your company is successful you'll be able to acquire it later. You can read here how I've migrated this website from the .IO to the .COM domain.
Express yourself with the tone of voice. The tone of voice reflects your brand's personality and values and makes your Software as a Service company easily recognizable for the customer. It describes how your brand communicates with its audience: Is it ironic, friendly, or caring? Thus, it has the power to influence how people perceive a brand. The tone of voice is made of the choice of words, the communication style, the target addressed, the media used and the goal pursued. As in every relationship, the tone of voice can have a massive impact on the relationship with your customers and prospects. So better use it properly.
Visual Identity
In case you didn't notice, I am very passionate about design, especially when it comes to branding. Your visual online presence as a SaaS company has the same function as a business card. Moreover, it elevates your brand and makes it easier to reach the people you want to build a relationship with.
It would be easy to assume that having specific typography, colors, and a logo is enough to be put together and appealing, outshining the competition. Truth is the real goal is not just to be beautiful, colorful, and refined. What a visual identity can really do is to bring your brand story to life and to create a fulfilling customer experience. In fact, it can be used for infographics, videos, annual reports, content marketing, and so much more.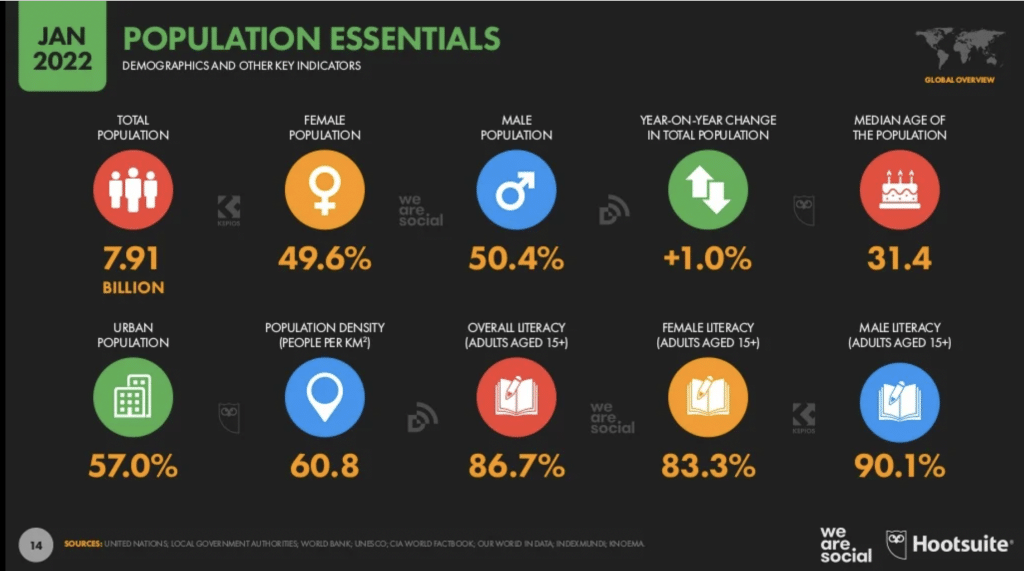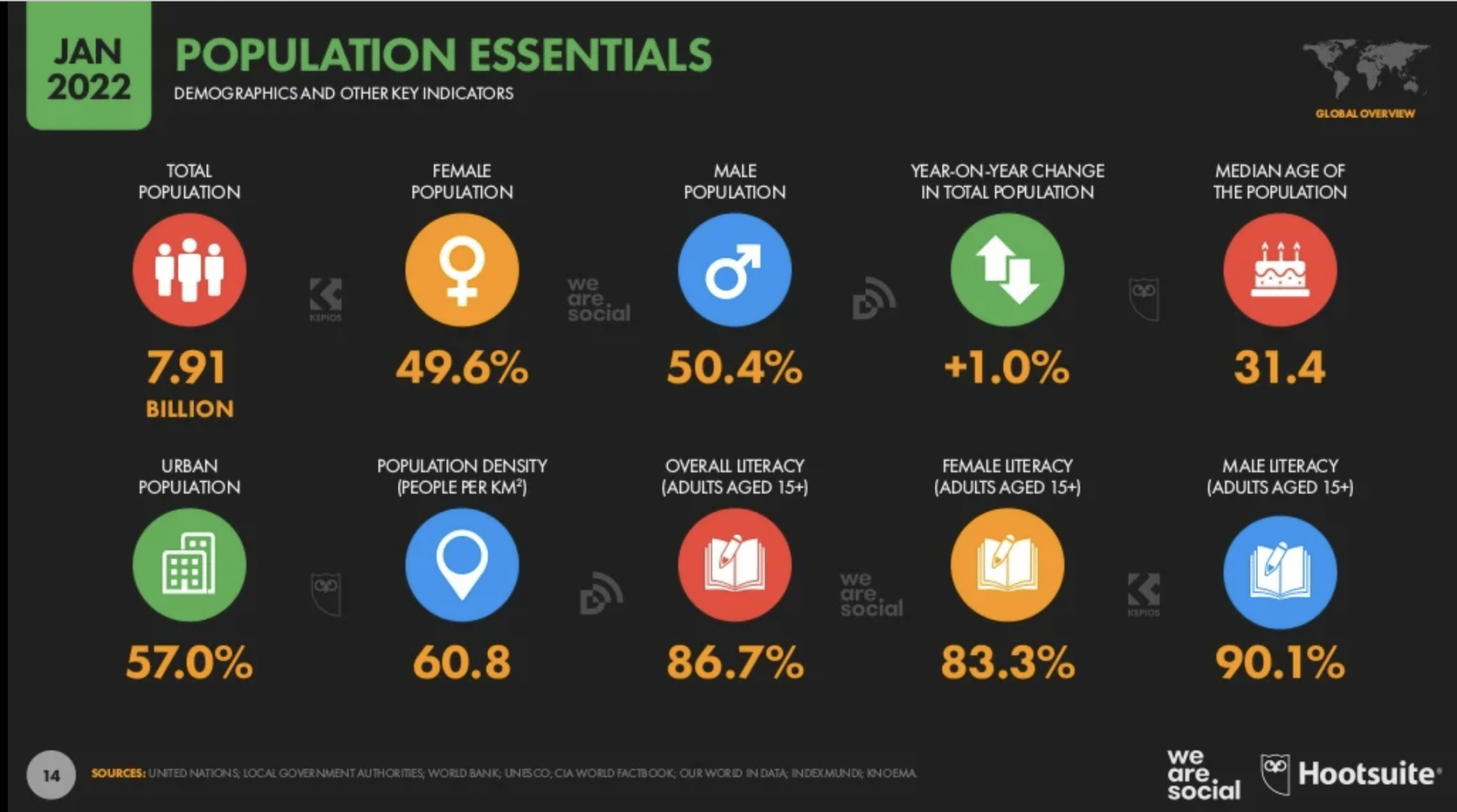 It seems to me that almost every single SaaS company on the market is currently using the same design and inspiration. Take a look at this: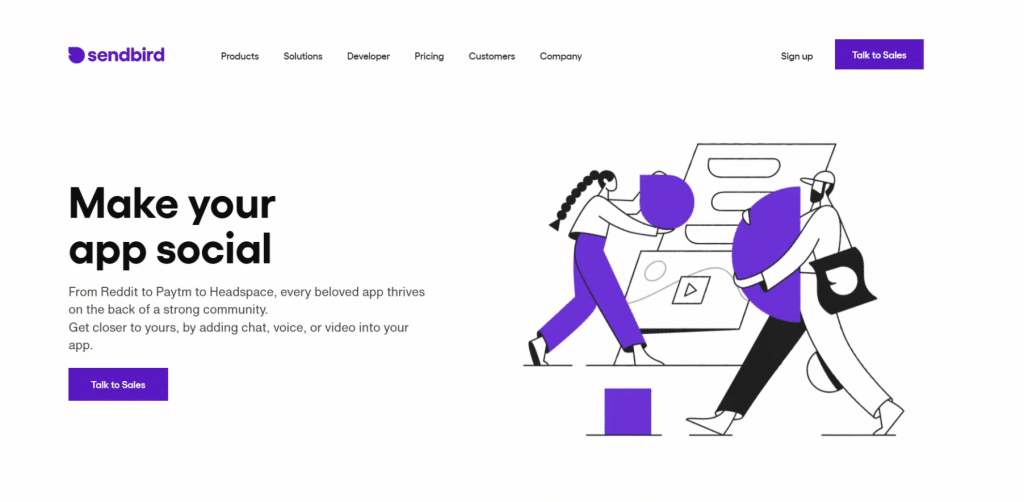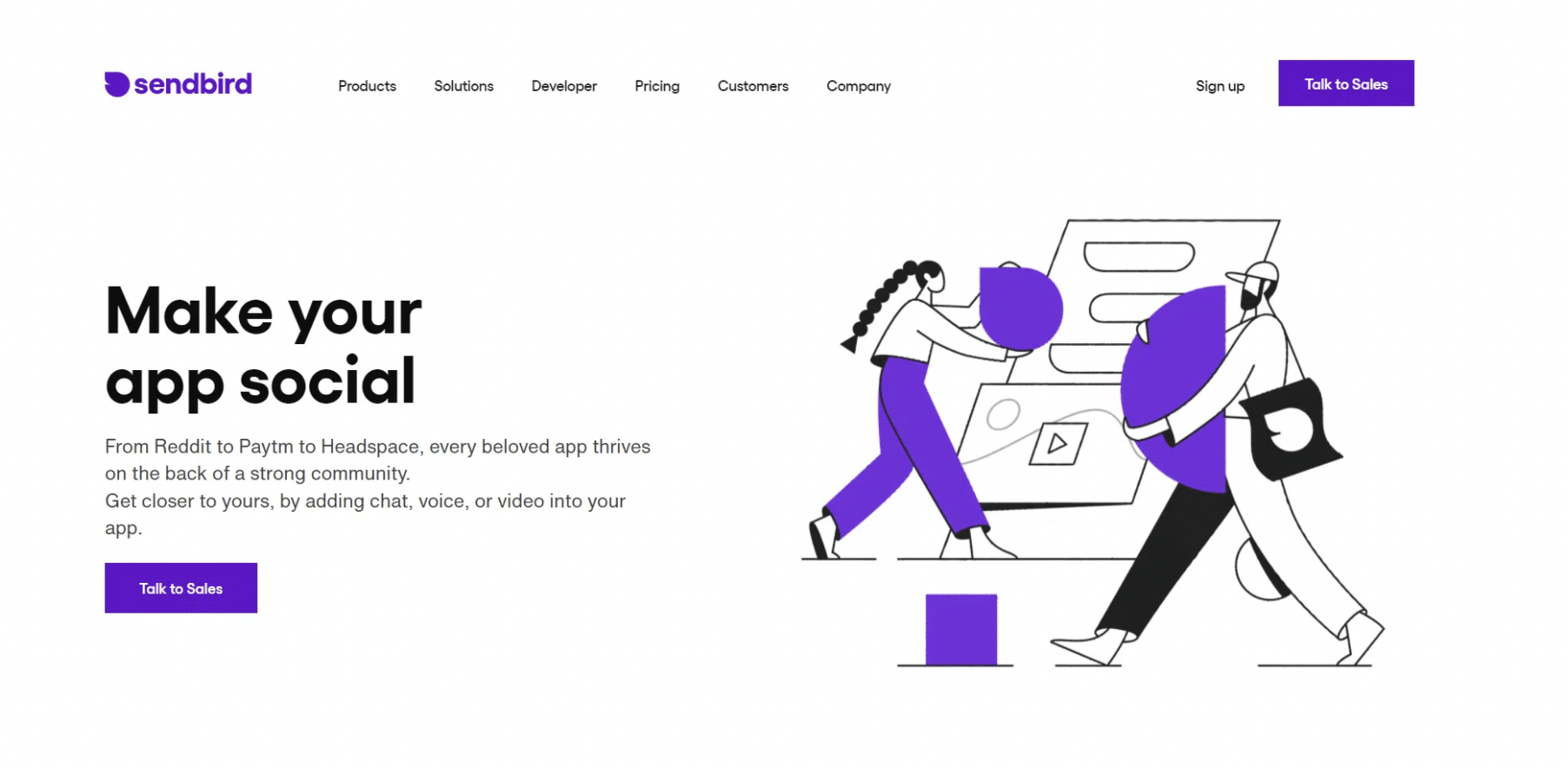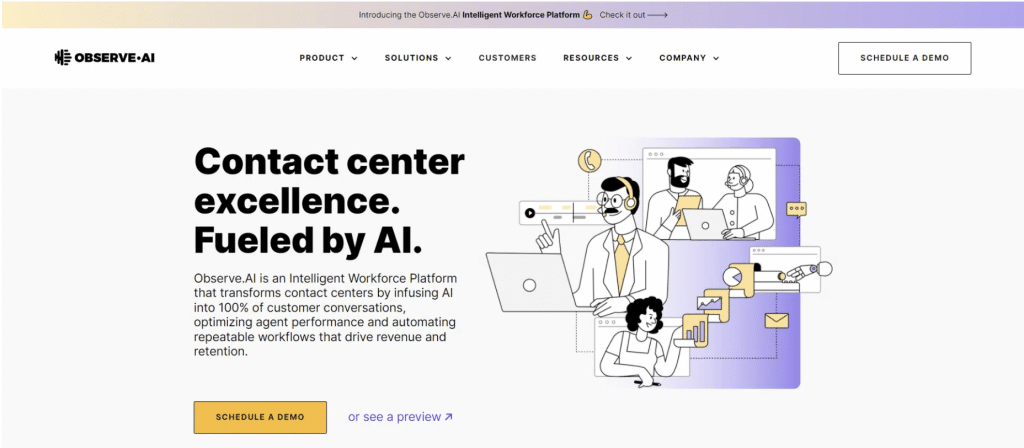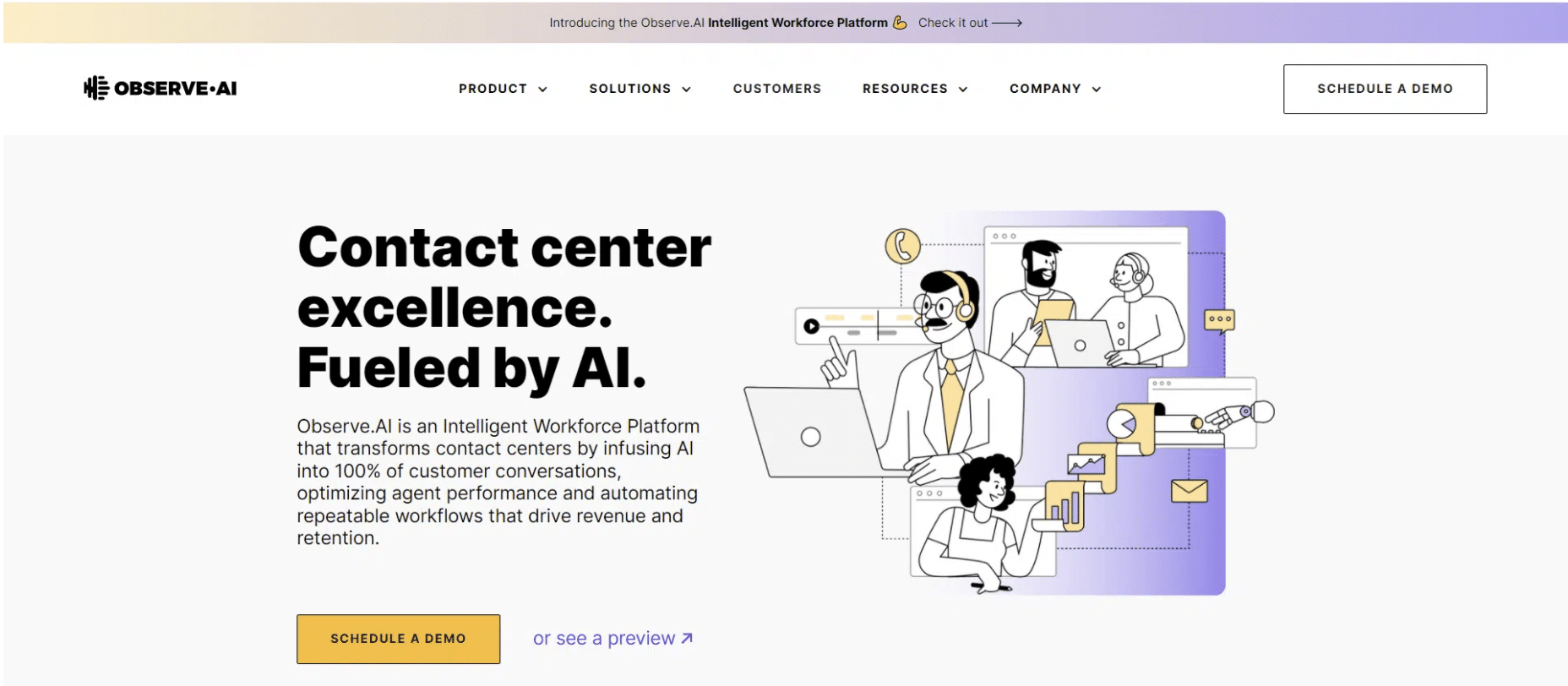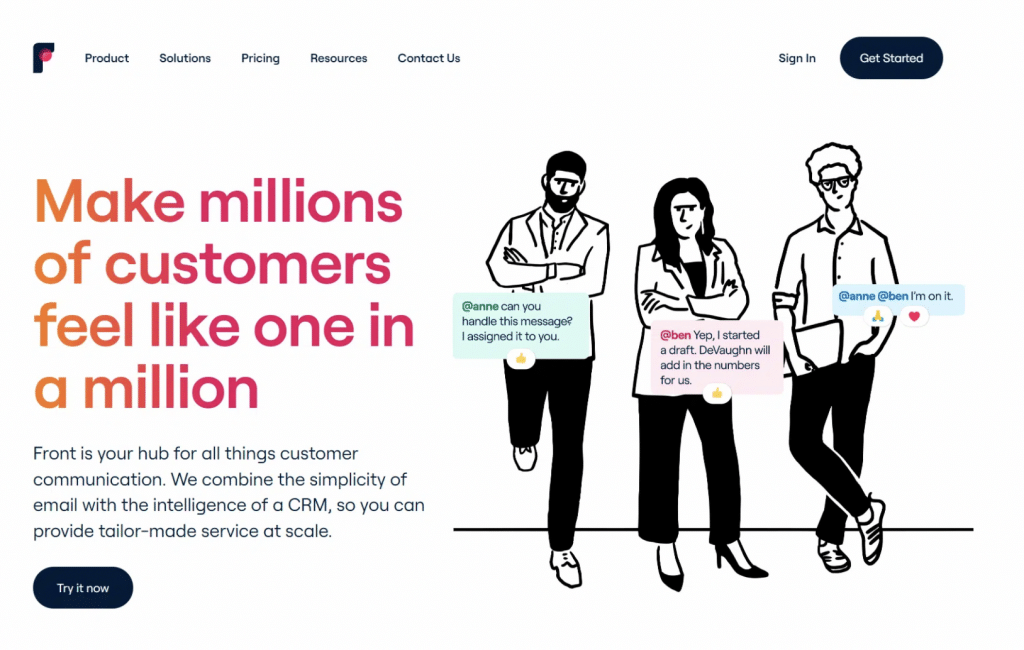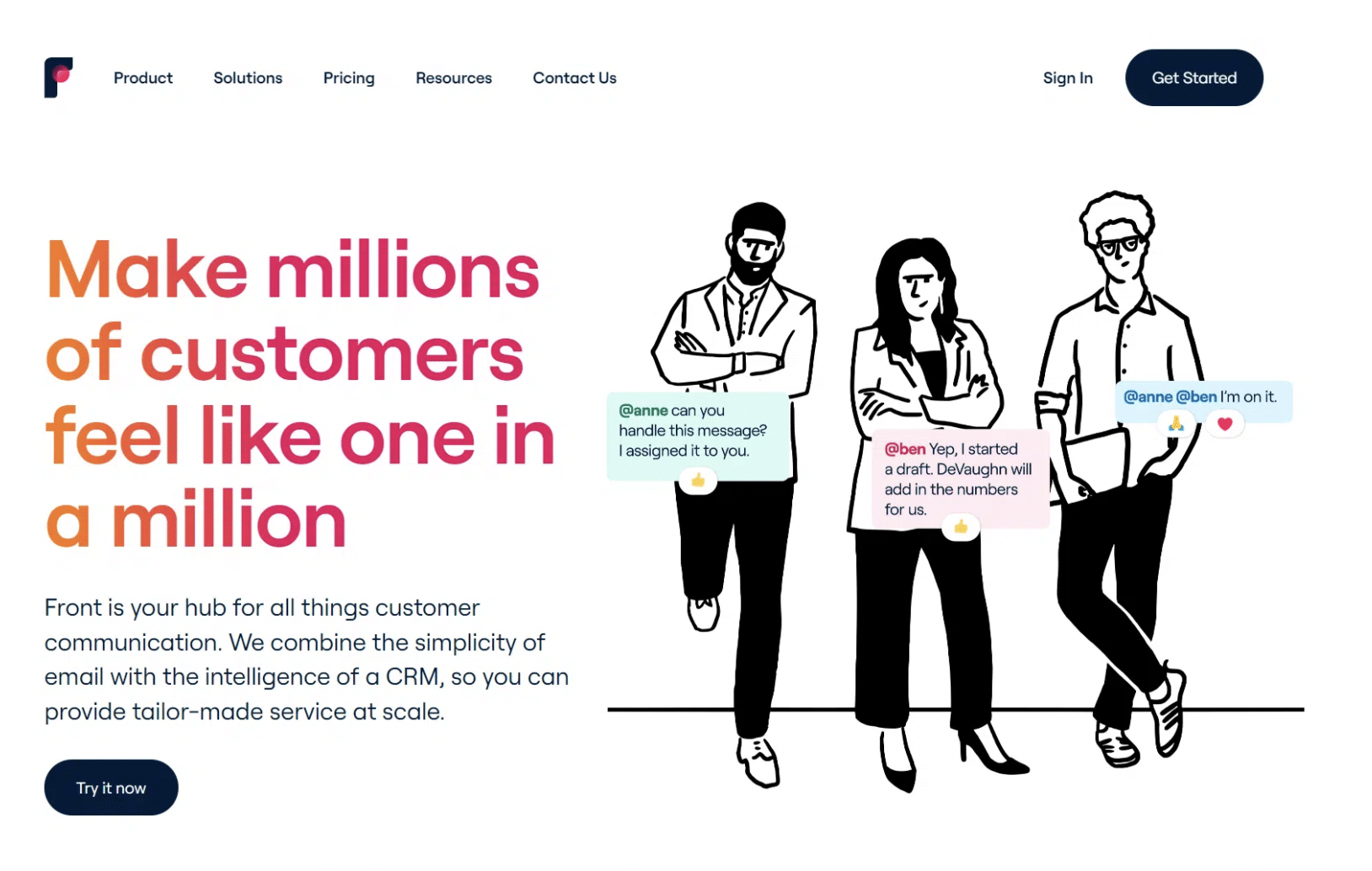 Don't get me wrong, these are amazing companies and the design is great. It's very hard to build a recognizable brand around a visual identity overused by hundreds of startups.
For my latest company, Breadcrumbs, we went for a very recognizable main color and a vintage/comic style that immediately stands out and is recognizable, whatever we do.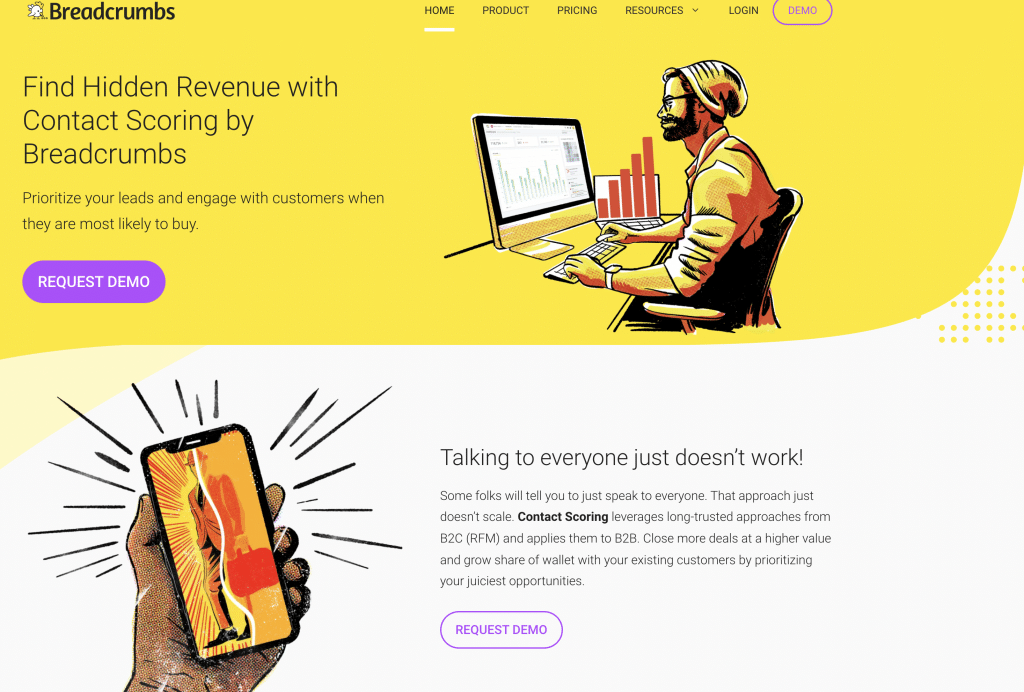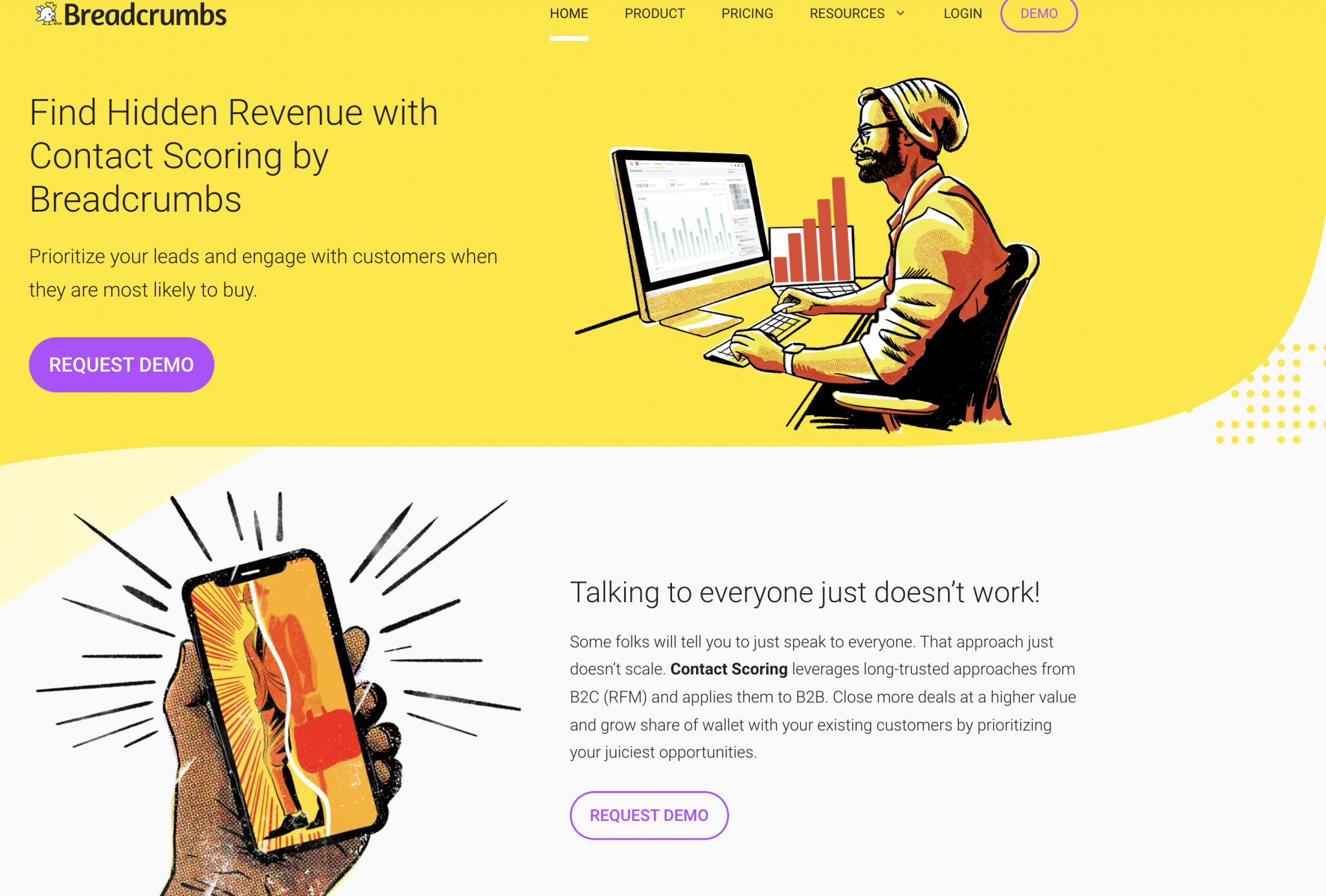 AdEspresso had a Mascotte and we used it for every blog post, every banner, and so on to make sure the brand would stick: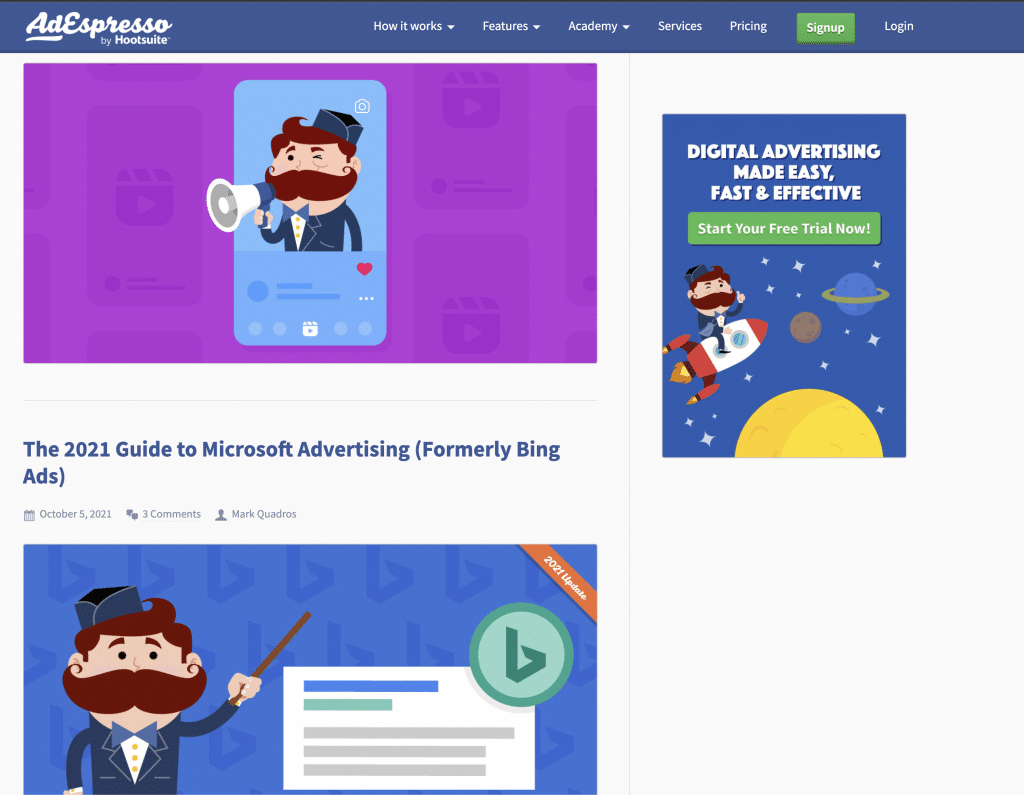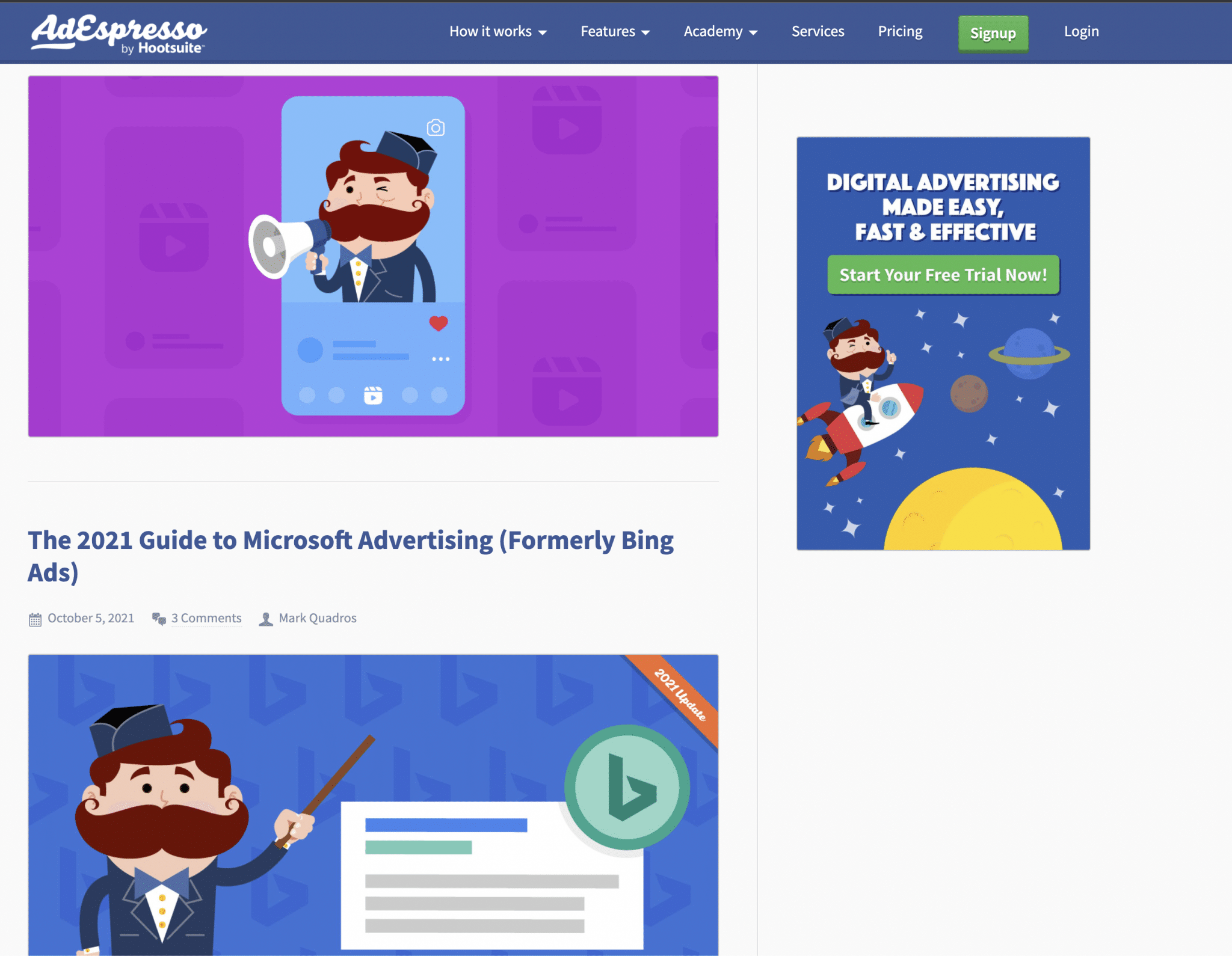 According to Foundation, 70% of SaaS sites use custom illustrations. You are probably thinking that's great, but it seems like a trend rather than a best practice. Evidence is the fact that a lot of SaaS startups have the same aesthetics: Elongate and anthropomorphic figures happily collaborating in blue-ish and purple-ish office spaces.
My personal opinion is that the result of this trend is for startups and companies to blend in instead of standing out. And if most of the SaaS brands look the same on their site, how could it be possible for customers to really trust them? To overcome this and other problems like designing the perfect logo, I always suggest relying on graphic designers. This will also benefit the user experience, trust me.
Content
Appearances aren't everything, you know! Once worked on your name and visual identity, it's time to focus on the content your company is offering. Content marketing is the engine of your brand identity: It is what keeps things in motion. It is an effective marketing tool that tells your brand's story by demonstrating you are an authority in your field of expertise.
Content marketing has the power to increase brand awareness with blog posts, infographics, eBooks, videos, testimonials, reviews, guides, memes…basically anything you can think about. Here for you some tips to make content marketing effective and support your brand identity and marketing strategy:
Make it personal. Users and customers talk with brands, but they want to be listened to by actual people. For this reason, it is crucial to make communication as personal and human as possible, especially on social media and with e-mails. So put your name and face on every message you are spreading. I guarantee you won't have complaints or unhappy customers about it.
Delineate your brand guidelines. Brand guidelines are useful and educational content that says anything important about key subjects, the company's narrative and so much more. They will be universally applicable, especially when there are many people producing different messages about the same company. This will support your business and stop you from leaving your customers and prospects with mixed and contradictory messages.
Founders must go first. Before tossing the ball to anyone else, founders must be the ones to initiate the conversation. I suggest making founders write at least 10 blog posts in order to set the tone of voice and the brand's narrative. For example, I find SparkToro's content marketing really clear, in-depth, value-based, and coherent. That's because Rand writes most of the content, they don't have any external copywriter.
...and then pave the way. Once the tone of voice has been set and there's a clear narrative spreading, it's time to hire a content writer or delegate. Just be sure to train them properly before publishing any content written by someone new.
But of course, content would be nothing without a recipient: the people within and around your brand.
People
Now you've taken the time to design your SaaS brand, you have a very clear picture of why, how, and what your company is doing (yes, in this exact order). If you have read the article so far, you will have learned how to choose the perfect name, visual identity, and content strategy to design your made-to-measure branding strategy with impact. Finally, you had the chance to understand why branding is so crucial for your company, and how to be trustworthy from the user's point of view.
If after all this you are feeling like something is missing, you are right. Now I'm gonna talk about people, the ones who make it possible to spread your brand's values and true identity outside the company. Customers are the outer representation of a brand, and company employees are your internal brand, the ones who everyday live and breathe your brand culture.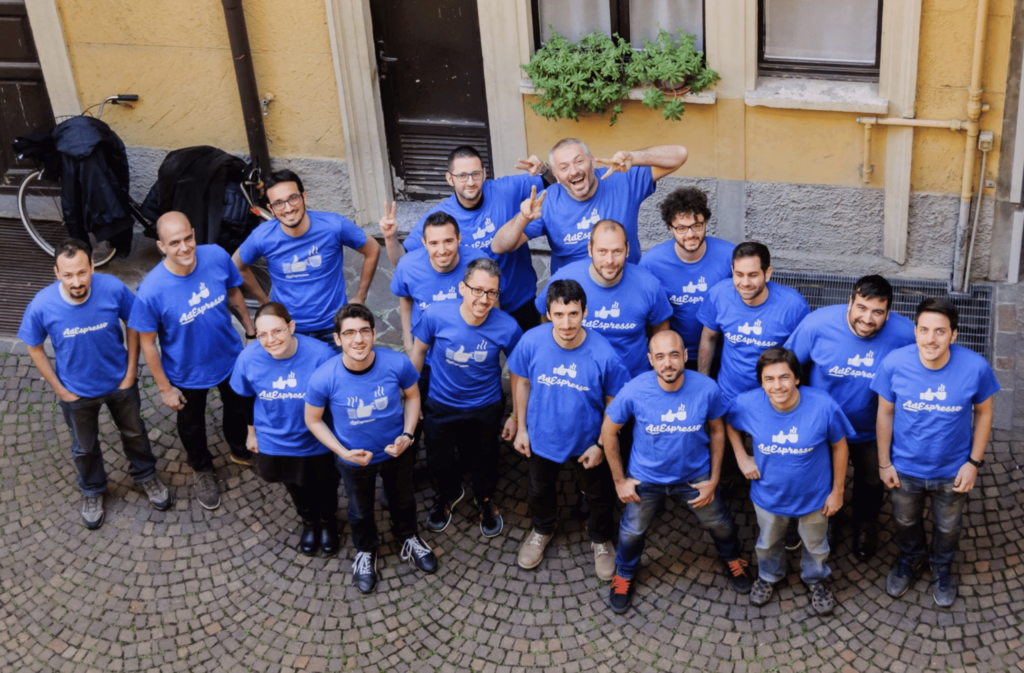 Whether you are a big company able to get media attention or a small startup trying to make its way on the market, your employee's role in your company is a matter of interest in both cases. They are the valuable and vital link between your brand and the people you are talking to. In other words, the brand is the story, customers and prospects are the audiences, and the employees and the narrator.
I've already cited that one time I was stopped at the airport wearing the AdEspresso branded t-shirt. What I haven't told is that I gave the same opportunity to the staff. I used to invite the whole team to take part in every single Italian conference for developers, covering all the travel expenses. And when at a 200 people event 2o had the same branded t-shirt, people started to get curious.
Motivating the employees and allowing them to actively participate in the brand's growth really makes the difference. Let's take SimilarWeb as an example: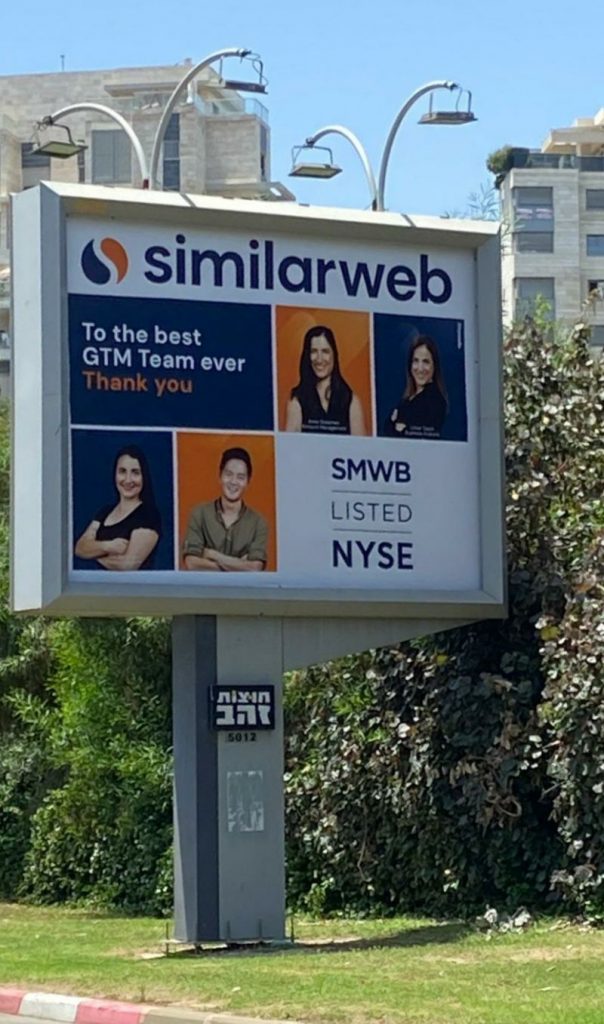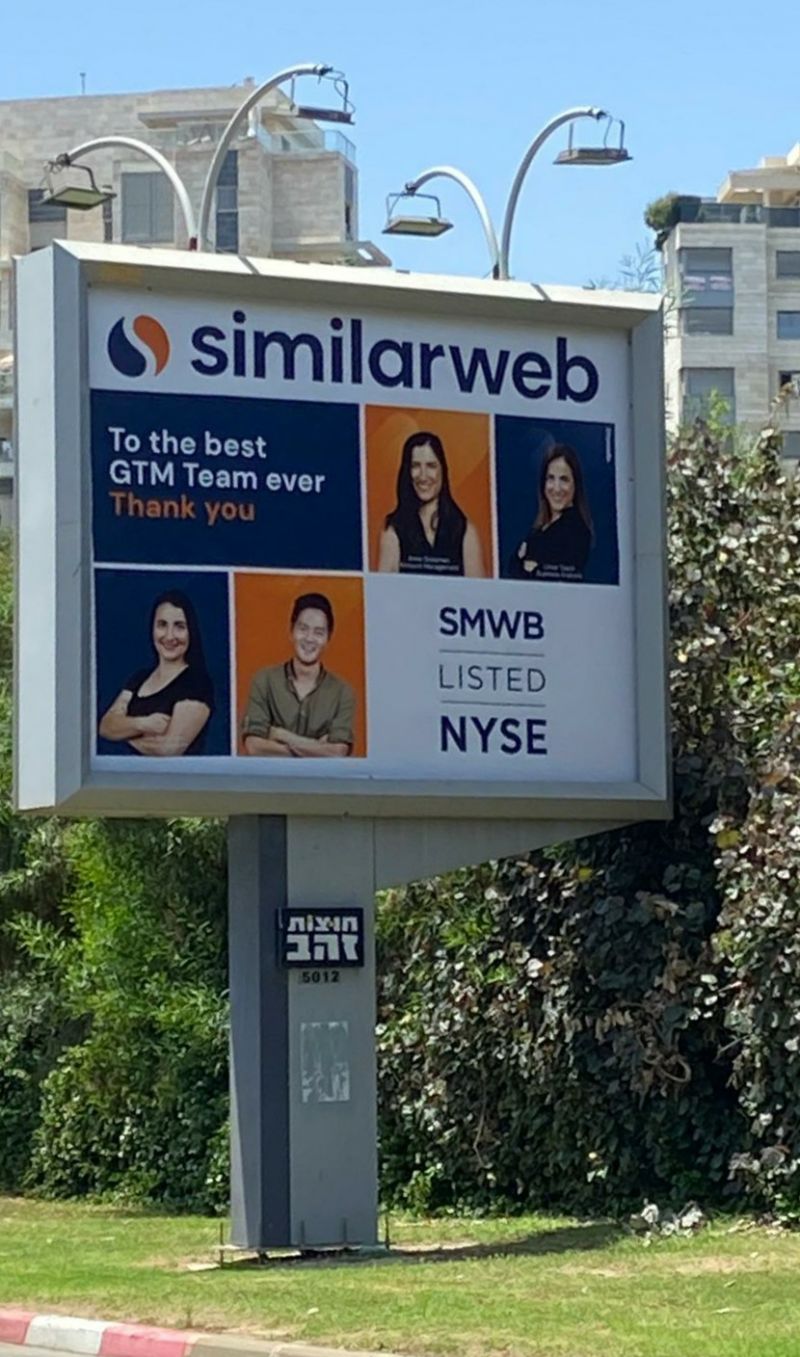 This advertising campaign shows SimilarWeb's team on billboards, producing a positive impact both on their motivation and in terms of word of mouth and resharing. At the same time, getting social attention means a positive ROI and more money to allocate and make your team bigger.
Culture can not be forced, but it can be cultivated and spread through people and stories. Make it a ritual and you will be halfway.
So do you need strong branding to win the SaaS game?
By now you should know my point of view: Yes, strong branding for your SaaS is gonna be critical for your success, even if it won't show up as a measurable entity in your monthly marketing reports.
I had multiple conversations with AdEspresso customers that shared with me how much they loved the brand and how much that had an impact on their purchase decision.
Even more relevant, the AdEspresso brand was so strong, 99% of the people in the industry I spoke with, assumed the company was way bigger than it actually was at that time. But we were everywhere and everyone knew our brand… so they assumed the company was as big as the brand.
In a world where technology is becoming more and more a commodity, easy to replicate overnight if you have enough money, a strong brand is one of the most strategic and defensible elements of every SaaS company.
Let me know your personal experience in the comments below! Did you ever signup for a tool just because you loved the brand? Are you more willing to tolerate issues from companies with a strong and loved brand?
I'll start first, for me that company is Moz. Even tho' I was not using the tool that much, the value they provided me with their content and the respect I had for the brand, kept me subscribed for a long time!
Disclaimer: A huge thank you to Cecilia Frangiamore who helped me braindump all my ideas on branding for SaaS companies and writing this post