LinkedIn Ads is the first platform that SaaS brands should consider when they want to reach more leads and drive sales, but Facebook Ads has a place in SaaS advertising, too.
Facebook Ads has been one of the most popular pay-per-click platforms for well over a decade, though it's recently gotten slightly less attention from SaaS brands than other marketing platforms.
In this post, we will show you exactly why you should use Facebook Ads for SaaS marketing, how to succeed on the platform and plenty of SaaS Facebook Ad examples along the way!
Why Some Brands Don't Use Facebook Ads for SaaS Advertising
When it comes to B2B SaaS marketing, LinkedIn Ads and Google Ads get a lot of ad spend. These companies often still advertise some on Facebook, but not as heavy as they do on other platforms.

This is because of the reality that B2B sales can be a little more challenging on Facebook than B2C sales. B2B and SaaS sales have a longer buying process in general and often involve more decision-makers.
And many users aren't scrolling through their Facebook Feeds thinking about work, which could, in theory, make them less likely to take action even on a relevant ad.
Why SaaS Brands Should Advertise on Facebook Ads
There are multiple very good reasons why SaaS brands should advertise on Facebook Ads, and we've seen them firsthand.
Facebook currently has over 2 billion users. That's a massive reach that many platforms can't even dream of touching, so even if only a small segment is willing to engage with SaaS ads on the platform, it's still worth casting that net.
Facebook Ads are also relatively low cost compared to many other platforms, including LinkedIn Ads. According to WordStream, the average cost per click for Facebook Ads is only around $0.97, while it's $5.26 on LinkedIn. Even Instagram Ads (which are a part of the Facebook Ad system) cost over a dollar less per click than LinkedIn.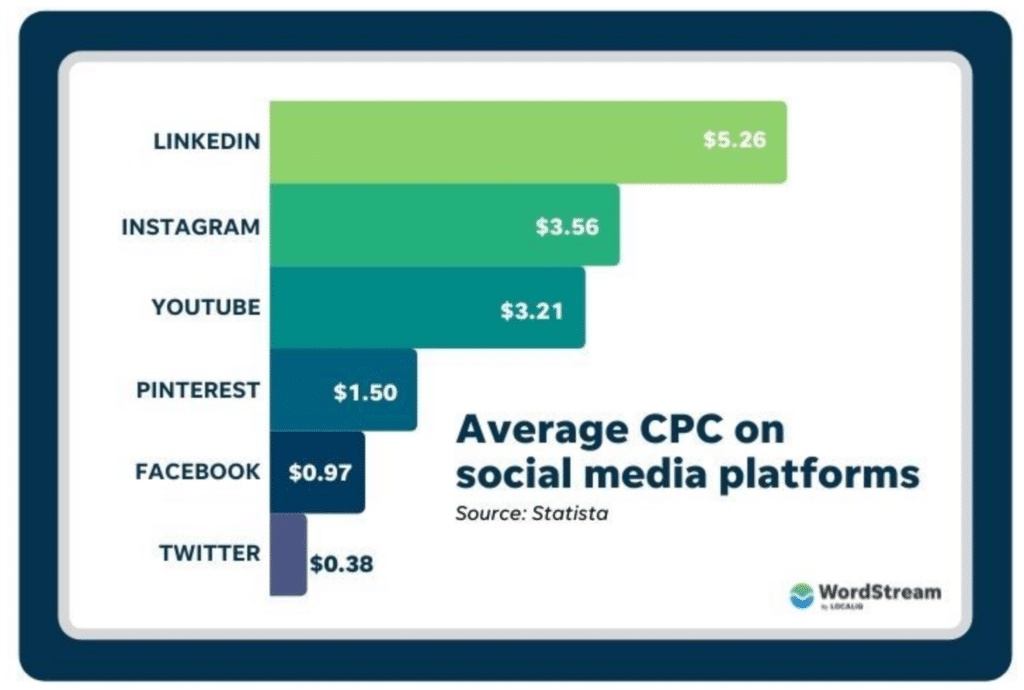 And finally, it's still worth advertising on Facebook Ads for SaaS brands because they can work. Again: We've seen this first hand with both AdEspresso and Breadcrumbs.
You can use the ad system to retarget contacts already somewhere in your pipeline or to reach new cold audiences. Whether you're trying to generate webinar sign-ups, traffic to a free resource, or booked demos, Facebook can help.
It also doesn't hurt, of course, that Facebook's machine learning capabilities are off-the-charts good, and they have an extraordinary way of finding your target audience as long as you're giving them enough time and budget to do so.
4 Ways to Drive Leads & Sales Using SaaS Facebook Ads
Leads are often essential for SaaS brands, as very few buyers will automatically jump straight into purchasing even if it's a B2C SaaS product. Most users want to try the tool out for themselves before they commit, whether it's a personal budgeting app or an enterprise-grade data analytics tool.
There are four core ways to drive SaaS leads using Facebook Ads to take users through the digital sales funnel, so let's take a look at each.
1. Focus On Building Brand Awareness
Building brand awareness and laying a foundation for a relationship between new users and your brand is an outstanding use for Facebook Ads. The relatively low cost and high reach of the platform make it a great choice, especially if you're using it to reach cold or cool audiences.
Some brands may use explainer videos for this purpose. That's a good introductory video because you can retarget any users who watched a certain percentage with another retargeting campaign. (For the first video view, I'll retarget users who watched as little as 50%, depending on the length of the video.)
You can also use one of Massimo's favorite strategies, which is using Facebook Ads to drive traffic to blog posts or other content-based resources. This leverages outbound marketing to increase inbound marketing, and it's a good "no pressure" way to get users to engage with your brand.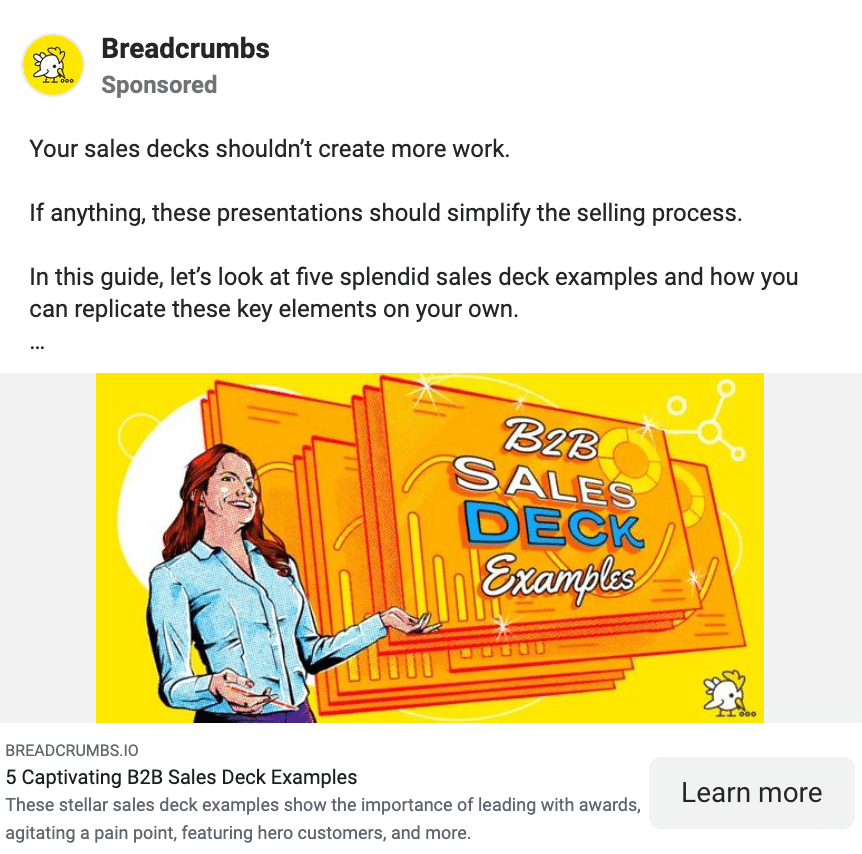 2. Leverage High-Value Lead Magnets
Lead magnets are an outstanding way to drive leads on Facebook Ads, and often include the following:
Access to free SaaS tools that complement your core product
Ebooks, templates, case studies, and white papers that users can download or access for free online (download is best!)
Webinars to sign-up for
Access to a free course online
Lead magnets should be value-focused and content-based in some way. The goal is to provide something that users want to take the next relationship-building step with them. You can, however, use Facebook Lead Ads to capture their information in exchange for that exemplary free content.
In many cases, using the "Download" CTA button is a solid choice, but you should also test "Learn More" to see how it works for your campaigns. Free webinar promotion can use the "Sign up" CTA button.
3. Push Trials & Demos
Most SaaS tools are going to be most successful when they're driving warm leads to sign up for a free trial or, in enterprise-grade clients, to book a demo.
If you go straight for the sale in the SaaS world, you will have a harder time— especially on Facebook Ads. The reality is that trials and demos are standard in the industry, and few people want to fork over their credit card info and any cash without making sure they 1) like the tool and 2) it meets their needs.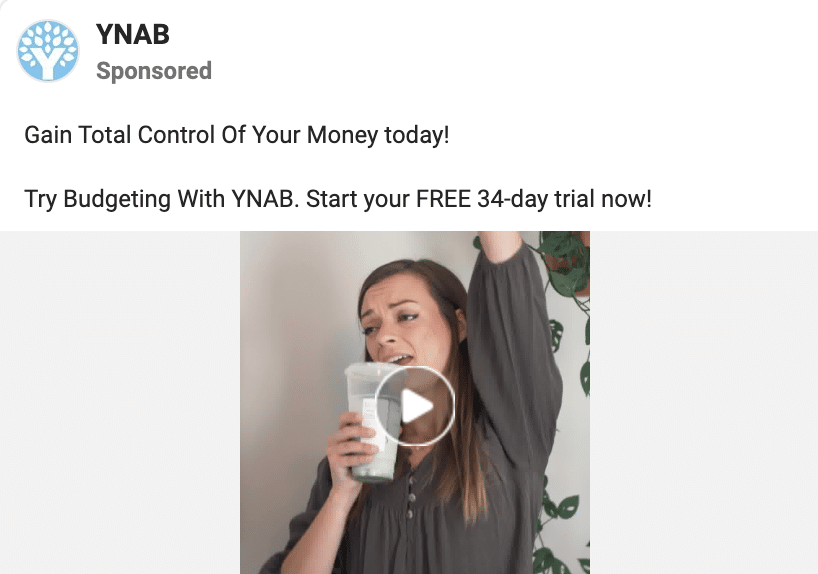 Some audiences will benefit most from an ad heavily prompting a free trial, while others will see more results with a demo. This will depend on the audience segment that's being targeted.
4. Use Ads for Ongoing Re-engagement
Facebook Ads for SaaS marketing should never end just because the user converts; we strongly recommend having ad campaigns going to keep your audience engaged long after they become a customer.
Obligatory: It's at least 5x more expensive to acquire a new customer than it is to retain an existing customer on average, and that only goes up the more you're dealing with high-value contracts.
You can use ads for re-engagement with the following strategies:
Promote new features of your platform to alert existing audiences
Showcase new additional products that your audience segments may benefit from
Use upselling strategies to sell higher-level plans based on product usage
Keep users engaged with re-engagement campaigns that are shown to users who haven't logged in within a certain number of days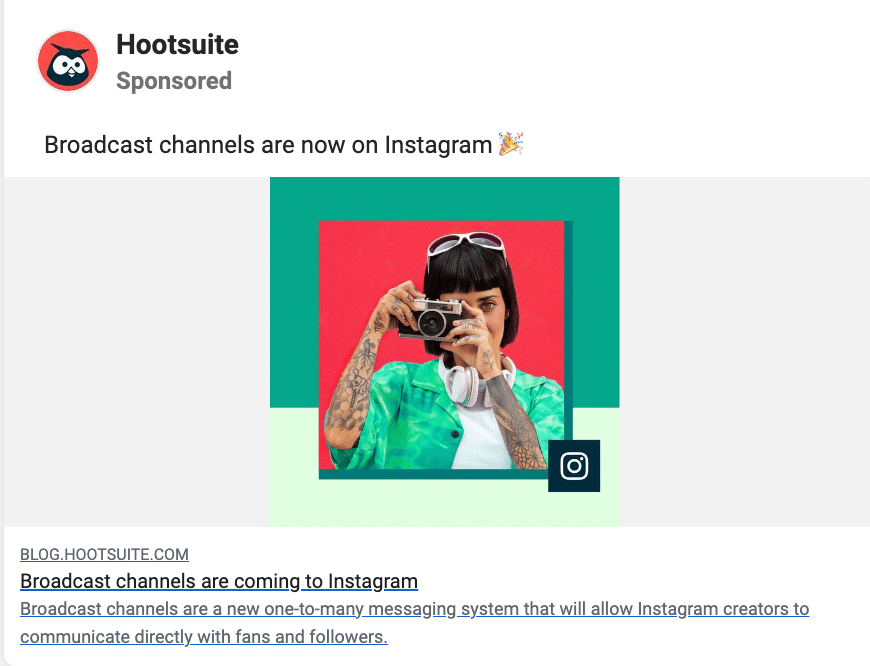 5 Best Practices to Get Results with Facebook Ads for SaaS
SaaS Facebook Ads are their own unique beast; you really need to follow a bit of a different playbook than B2C businesses selling grills, living room decor, and dog safety harnesses.
Some best practices do overlap (though their execution may look different), but some are exclusive to Facebook Ads for SaaS businesses.
Let's take a look at five best practices that will help generate real results— including leads and eventually sales— with SaaS Facebook Ads.
1. Have Unique Campaigns For Different Audience Segments
SaaS brands often have audience segments that are extraordinarily unique from each other.
A small business owner of a one-person business needs invoicing software just like an enterprise-grade company with 100M+ in annual revenue needs invoicing software. And they may need many of the same features, but they'll also have very unique needs and pain points. One will likely be much more concerned about teamwork functions and scalability, while the other may care about affordability.
Similarly, you may have different use cases for your products that appeal to audience segments. Zapier offers automation integrations for what feels like every SaaS tool under the sun, but this ad speaks specifically to people working in sales and marketing.
You don't necessarily need to be using advanced targeting features to connect these ads with the right users. Some retargeting may help, but Facebook also is pretty great at using basic targeting and connecting ads with the right audience.
2. Highlight Value Offered
What can your SaaS tool do— and what problems can it solve— that other tools can't? Don't just focus on the features themselves, but the benefits that users can receive from those features.
Highlighting the value that your SaaS tool can bring to a user is invaluable.
Budgeting software doesn't just categorize money, it helps you save and invest in your future.
Graphic design software doesn't help you make nice images, it helps you solidify your brand.
Automation doesn't just make life easier, it reduces tasks and increases productivity for a significant change in profitability.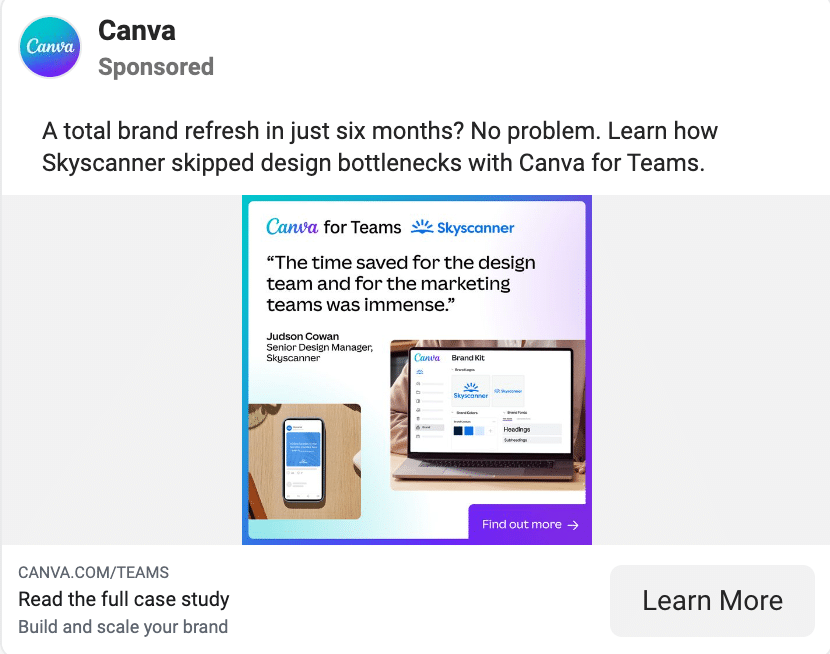 3. Tap Into Your Audience's Core Pain Point
Each audience segment is likely to have a strong pain point that you can help solve, with your product being the solution.
Project management, for example, was a whole lot more of a headache before project management tools like Asana and monday.com were around.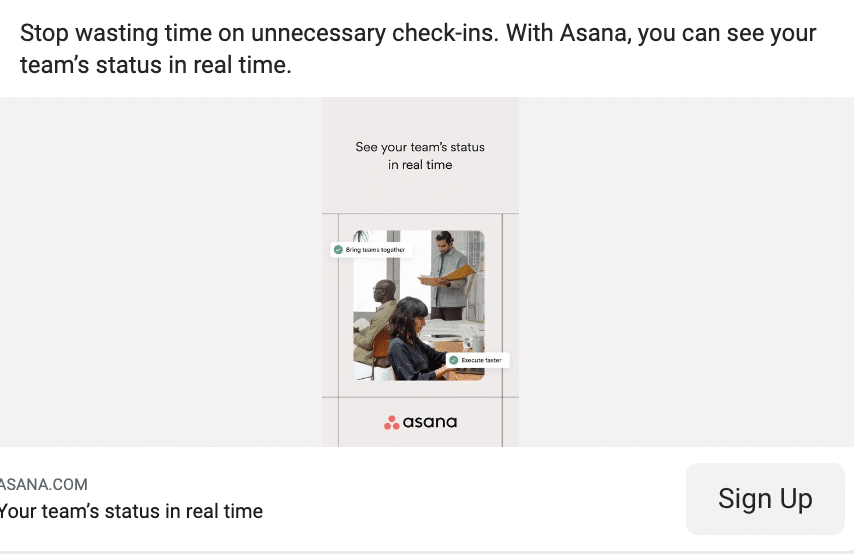 The ability to "stop wasting time on unnecessary check-ins" and to "see your team's status in real-time" solves a huge pain point that many project managers had. They don't need to send a million follow-up emails, they can see the progress of a project as users complete different items on a checklist.
This is appealing to a very specific pain point— needing to check in and wasting time— and explaining what the solution is instead. This is slightly different than the value-based selling we looked at above, but both complement each other and can be used together.
4. Consider How to Effectively Reach Decision-Makers
Sometimes Facebook can handle the targeting optimization for you, but having a plan in place to reach them is a good start.
First, make sure you understand who the decision-makers in different audience segments will be. For small businesses, that's just the business owner in many cases, who may also be the end user; in larger corporations, the end user is not the decision-maker.
There are a few different audiences targeting options that can help you reach decision-makers:
Create different pages on your site for different audience segments by industry or business size, and then create individual retargeting campaigns based on those page visits
Use Facebook's lookalike feature based on existing clients in the audience segments you want to reach
Use demographic and interest targeting to try to reach people who work in certain industries
5. Show Images & Videos of Your Interface
A huge factor that will impact the user's buying decision will be your tool's interface. What does it look like, and how does the tool actually work?
Hearing that you have a "heat map tool" is very different that users seeing a video of your tool showing what users will see when using your product and what they can learn from it. Not just in an abstract way, but in a very literal direct way.
Explainer videos can be helpful early in the sales funnel, but mid and late-funnel campaigns will be most effective when you're showing images or videos of the interface itself. Demonstrate how different features work and what's possible within the software.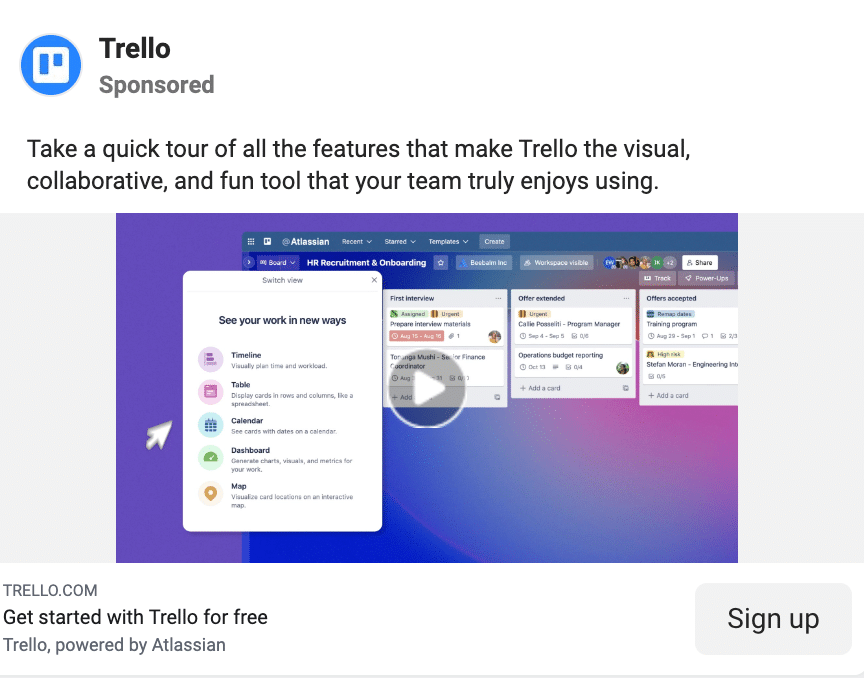 9 More SaaS Facebook Ad Examples We Love
We've already looked at plenty of SaaS Facebook Ad examples in this post, but if you're looking for inspiration, let's take a look at a few more and highlight what they've done well.
1. Zapier's Attention-Grabbing Copy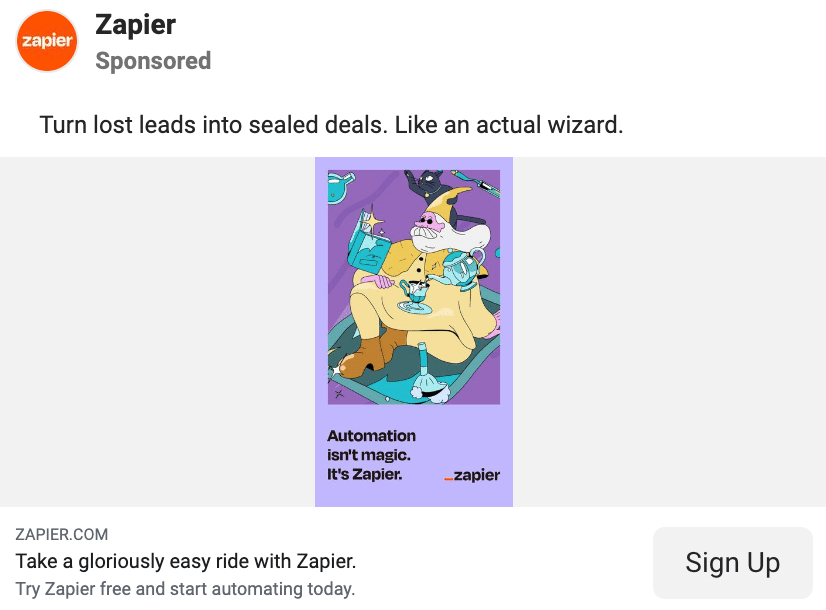 2. Asana's Bright Visual Showcasing One of Their Features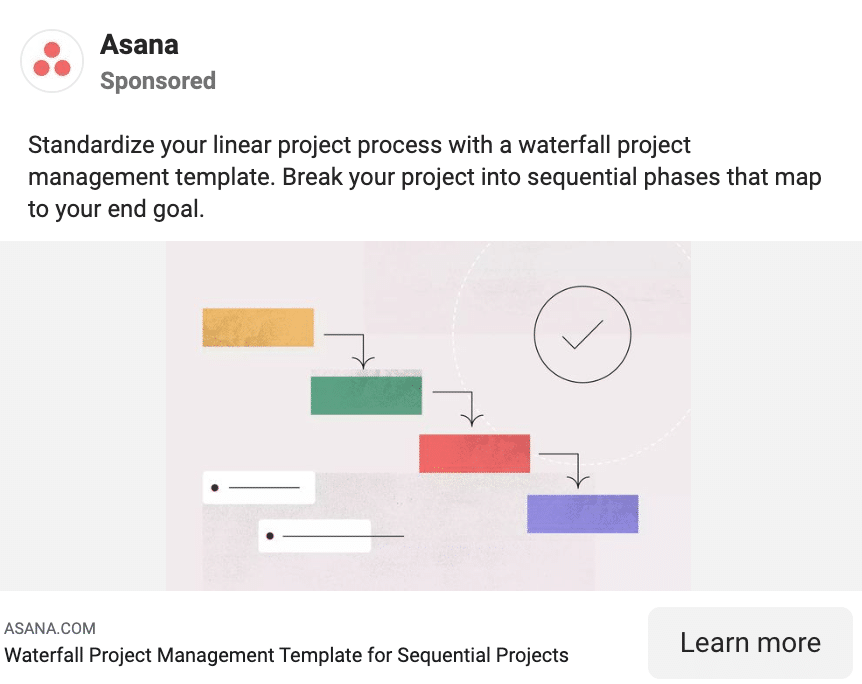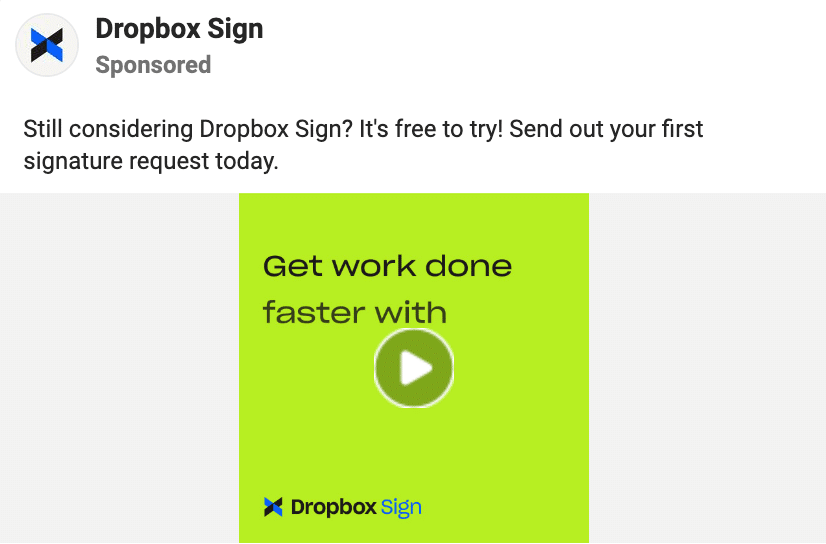 4. HubSpot's Valuable Free Template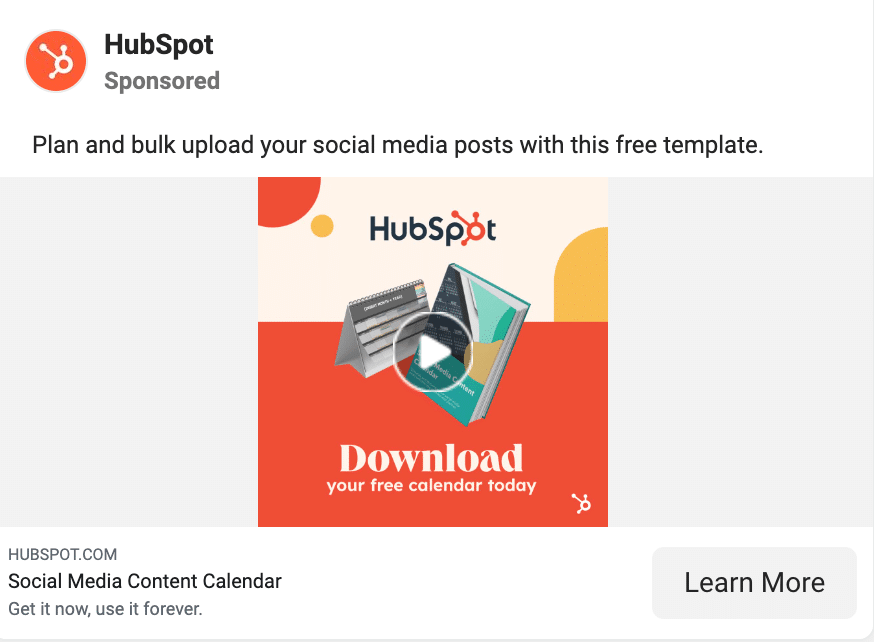 5. HubSpot's Hilarious Storytelling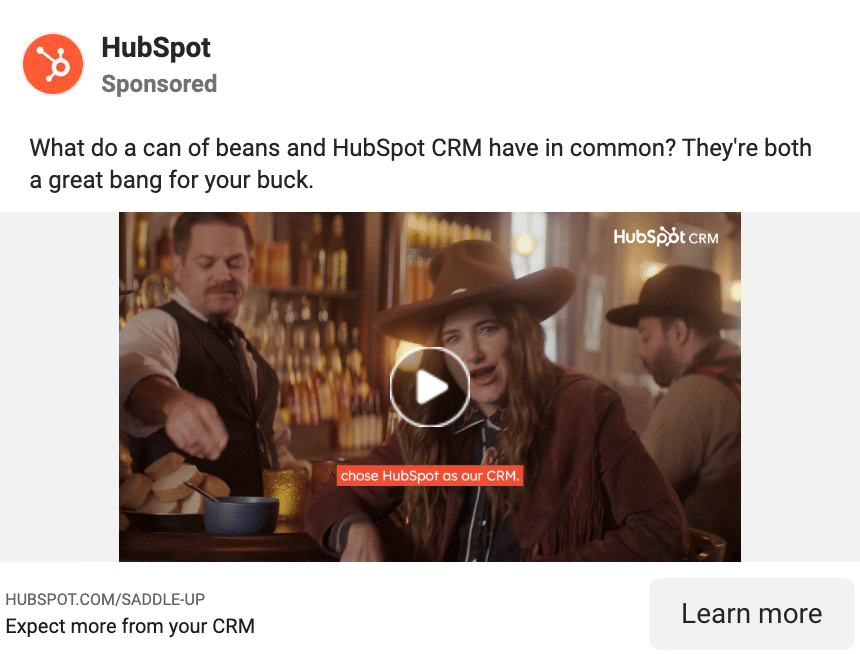 6. Gusto Leveraging Social Proof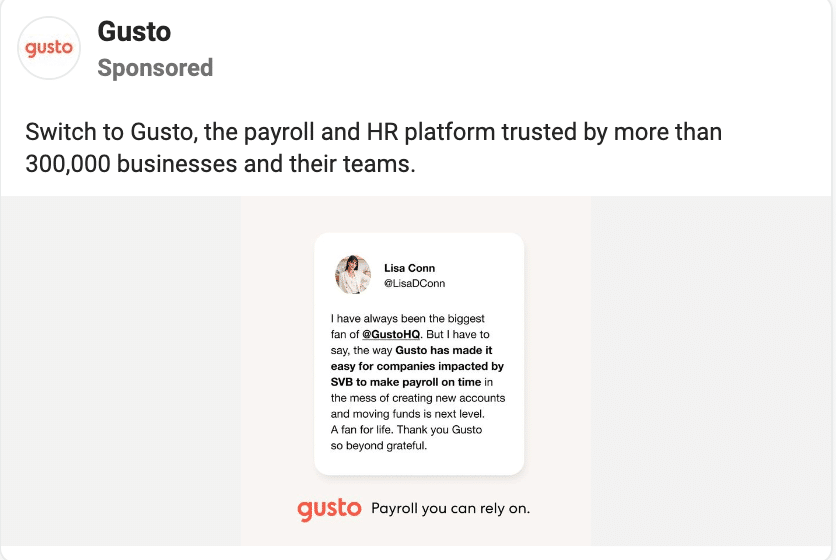 7. QuickBooks' Inspirational Story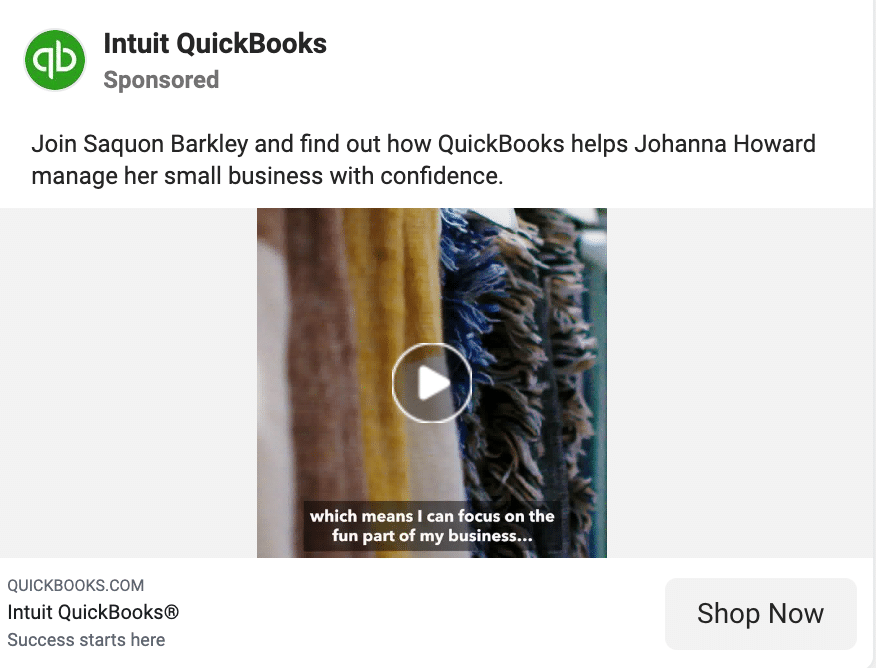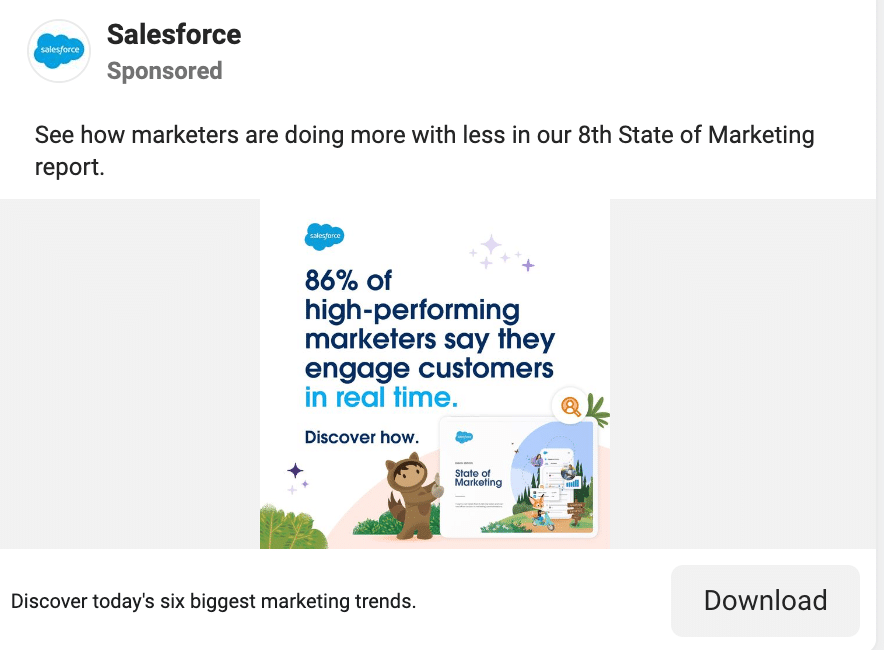 9. monday.com Appealing to Pain Points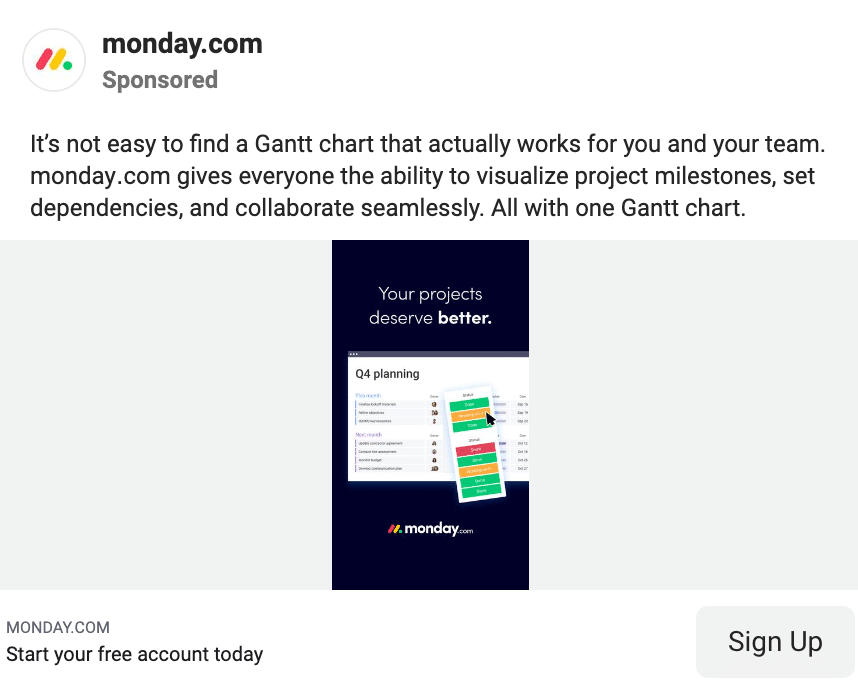 Final Thoughts
Facebook Ads for SaaS brands are easy to add to your marketing mix, and they can play a useful role in your overall advertising strategy. Taking the strategies we've discussed above can help you create a full-funnel approach that will capture, convert, and re-engage your audiences.
Want to learn more about SaaS marketing? Join DivByZero for free now to gain access to hundreds of examples of SaaS marketing sorted by industry, company, or page type.