SaaS is an extraordinarily competitive and always-evolving industry. New tools hit the market regularly, technology changes quickly, and digital marketing and sales best practices are changing, too.
As a result, it's important to always stay up-to-date with the latest best practices, strategies, and technology. And one of the most effective ways to do this is to listen to some SaaS podcasts and to follow some of the greatest minds in the SaaS world.
While it's always a good idea to keep an eye on the SaaS leaders in your niche space (and to always keep an eye on the competition), there are a few SaaS experts you should follow regardless of your specific niche.
So, let's take a look at 15 of the top SaaS influencers everyone should be following in 2023 and what you can learn from them.
1. Rand Fishkin
Rand Fishkin is famous in the SaaS world, so it only makes sense that he'd be at the top of our list of SaaS influencers. He was the founder of Moz, and went on to become the CEO and cofounder of SparkToro. He also wrote one of our most-recommended SaaS books, Lost and Founder, which is a vividly honest take on what it's like to start and run a SaaS company.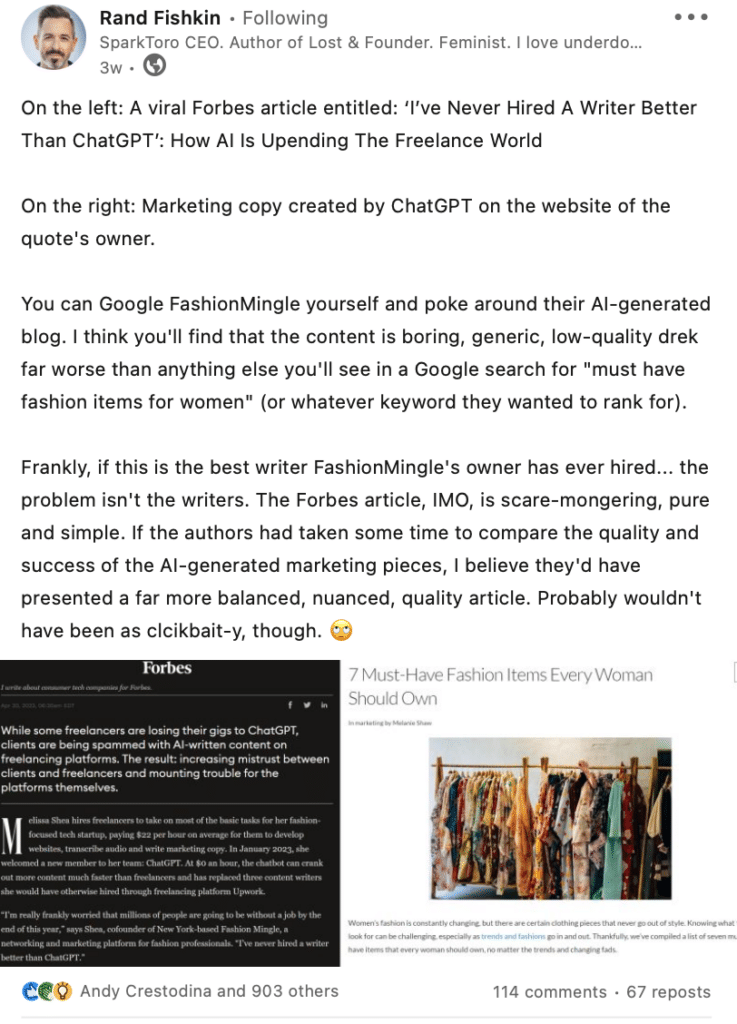 Fishkin is active on social media, including his LinkedIn. He shares tips, resources, and hot takes that are almost always spot-on, and he's passionate about providing Indie Founders the resources and network that major founders have (see more here).
2. Aaron Levie
Aaron Levie is another outstanding SaaS influencer that you may already be familiar with. He's the CEO, chairman, and co-founder at Box, which offers cloud-based content management. And notably (and unlike many founders on this list) Levie has stayed with Box for 18 years since it was founded in 2005, so he's been around the entire growth journey an SaaS brand can go through.

Levie is incredibly active on Twitter, so make sure you follow him there, especially if you're interested in discussions about AI usecases for SaaS brands.
3. Asia Orangio
Asia Orangio is the founder and CEO Demand Maven, which is an SaaS growth marketing consultancy agency that helps brands whether they're in the go-to-market stage or are looking for additional opportunities for boosting revenue. She was previously a board member at Moz before it was acquired.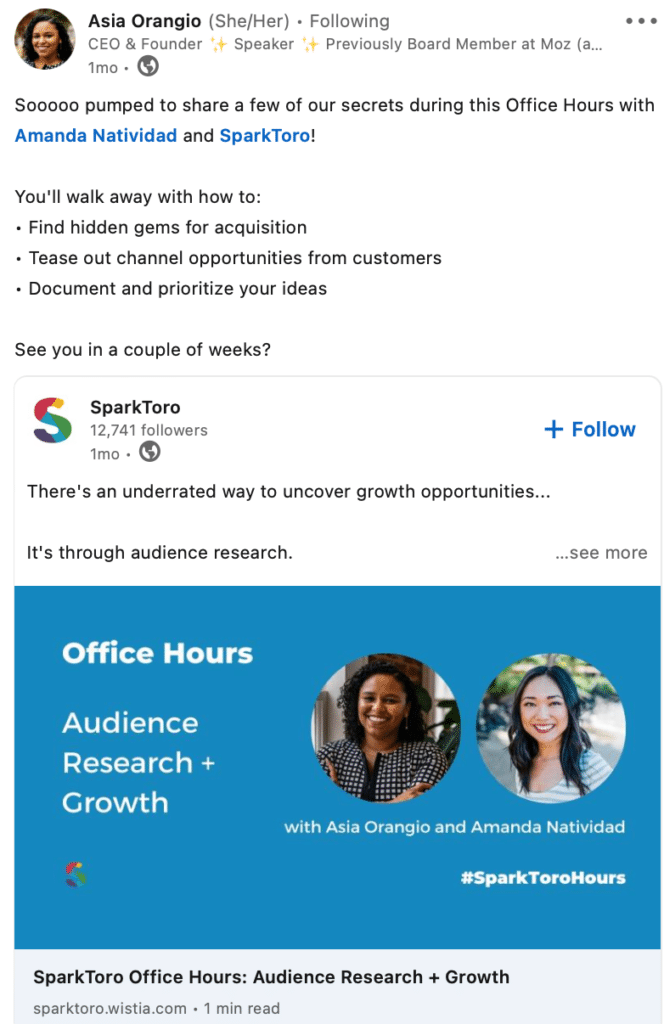 You can follow Orangio on LinkedIn (where she often shares valuable resources), and she also has phenomenal posts and resources on the DemandMaven blog.
4. Brian Halligan
Brian Halligan is one of the most well-known SaaS influencers out there, and for good reason. He's a co-founder of HubSpot, which is one of the most well-known SaaS tools in the marketing, sales, analytics, and operations space. He's also a co-founder at Propeller VC.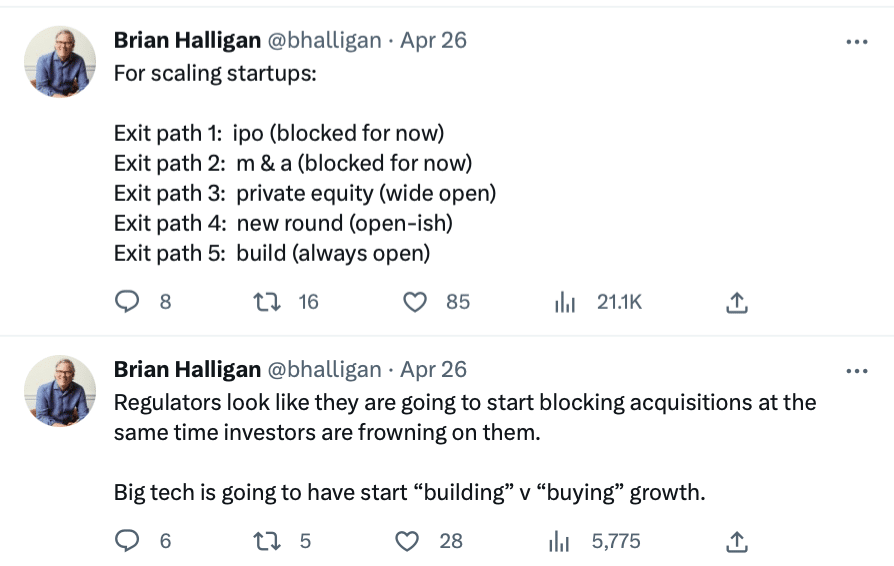 Halligan has gained plenty of knowledge during his SaaS journey, and he shares it on both Twitter and LinkedIn. You can also purchase his book— co-authored with fellow-co-founder Dharmesh Shah (who we'll talk about next)— "Inbound Marketing" for plenty of great advice.
5. Dharmesh Shah
As promised, Dharmesh Shah is the next SaaS influencer on this list. He's the fellow co-founder and CTO of HubSpot (and Halligan's co-author), and he's had a wildly successful career after launching his first company (Pyramid Digital Solutions) at just twenty-four years old.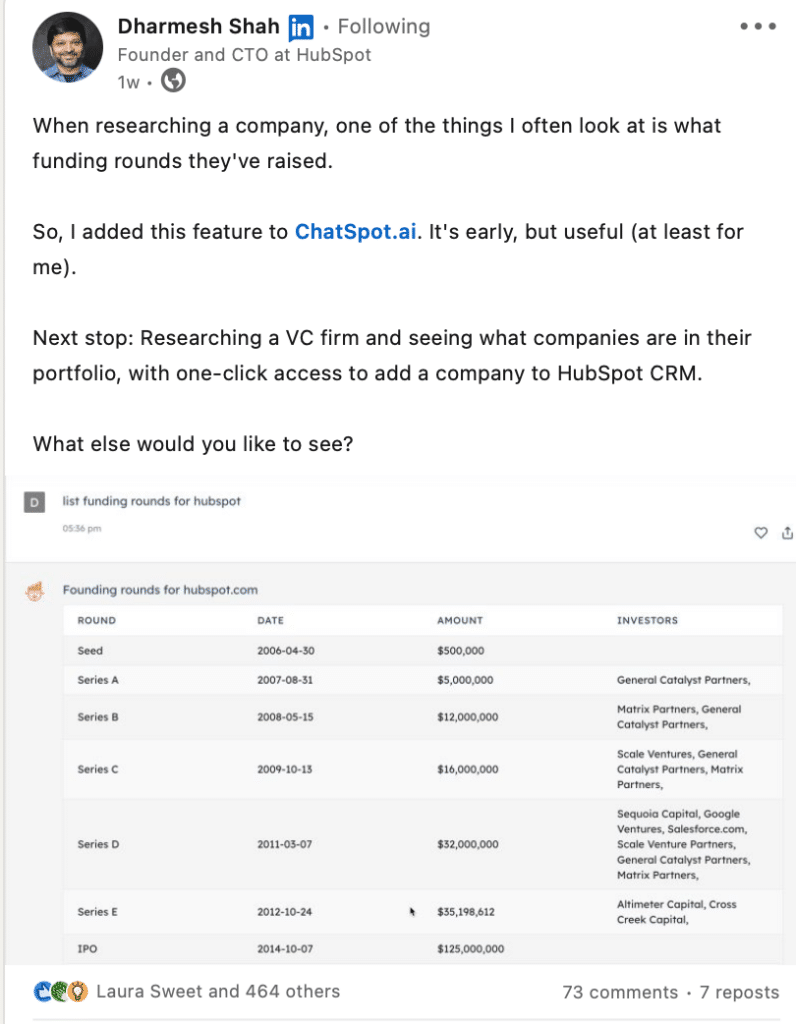 Shah shares honest insights into the SaaS world, including what he looks at when researching companies, how AI is going to impact businesses, and strategies they've used to help bring HubSpot success. Make sure you follow him on LinkedIn for all this and more.
6. Tim Davidson
I've personally been following Tim Davidson for quite some time now, as he's one of the standout voices regarding B2B and SaaS marketing and selling. He's the senior director of marketing at Directive Consulting, and his approach to marketing (both for the brand and for his own content) is that "B2B doesn't have to be boring."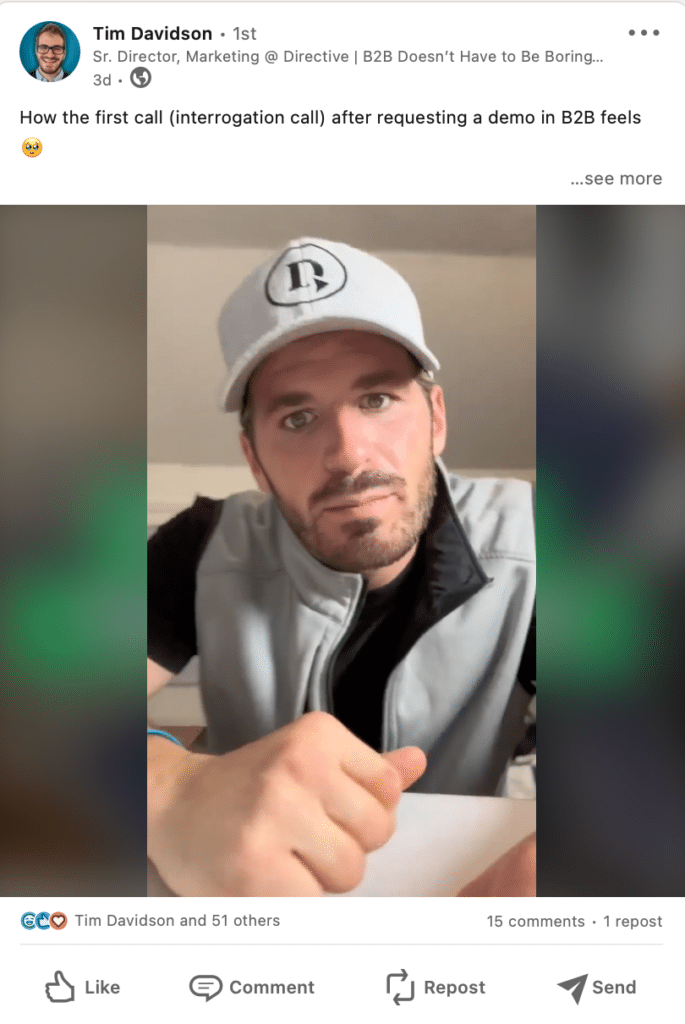 Davidson talks extensively about mistakes that cause SaaS brands money, and how the B2B selling process can be broken from the customer's perspective. His videos shared on LinkedIn are also just fun to watch, so they'll keep you entertained while you learn something.
7. Lincoln Murphy
If you want to learn about customer success for SaaS, Lincoln Murphy is the influencer you want to watch. He's the Co-Founder of Impact Academy Customer Success— which provides hands-on training programs for customer success managers— and is a customer success growth expert and consultant at Sixteen Ventures.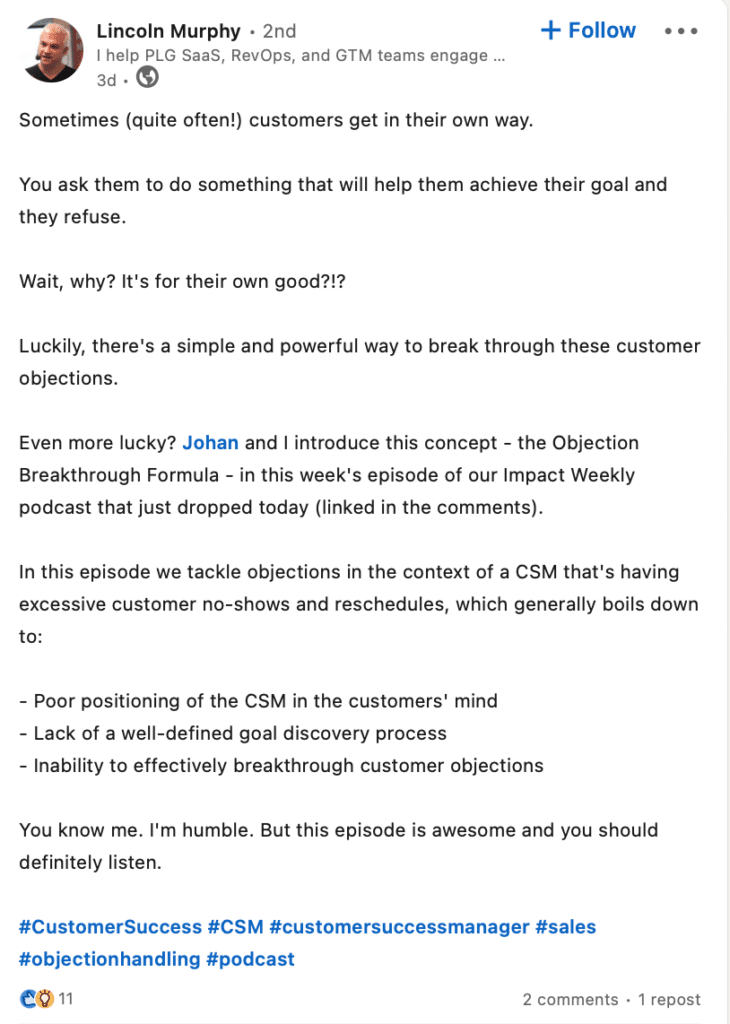 Murphy shared invaluable insights on his LinkedIn, and you can read a book about Customer Success that he co-authored here.
8. Steli Efti
Steli Efti is one of the leading sales experts in the SaaS industry and is the CEO of sales communication platform Close. He's also a senior venture partner at Pioneer Fund.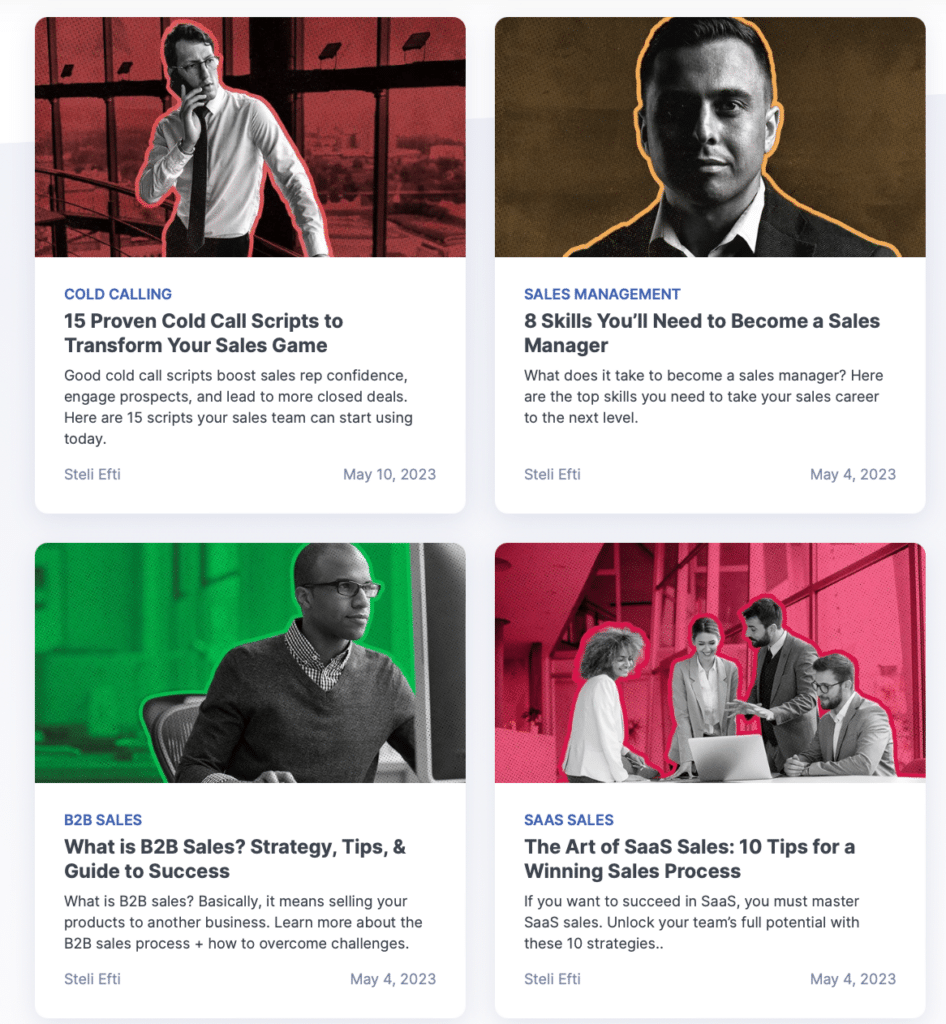 Efti is a contributing author to Close's blog, writing several posts a month himself. The posts are incredibly valuable, offering insights into sales processes that go beyond generic and commonly-used best practices cited elsewhere. All of the posts are worth a read (and the blog is worth following), but his recent post on overcoming sales objections is hard to beat.
9. Jason Lemkin
SaaS businesses should follow Jason Lemkin ASAP if they aren't already. Lemkin founded SaaStr.com, which is one of the world's largest communities for SaaS and B2B founders online. It has over 500,000 followers and more than 2,000,000 views per month. At SaaStr.com, he's an investor and a trusted advisor.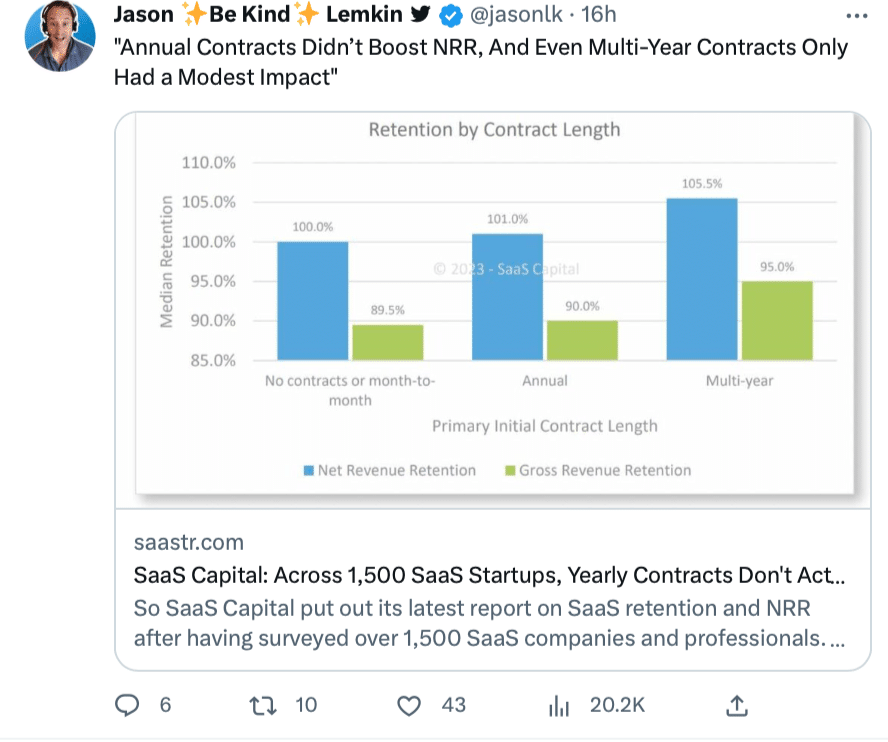 Lemkin regularly posts on multiple social media channels, including LinkedIn, and Twitter, and he's got outstanding posts on the SaaStr blog. 
10. Chris Orlob
Chris Orlob is a powerhouse in the SaaS industry. He's got a diverse and extensive background and originally rose to SaaS fame by helping to grow Gong from $200k to $200M in annual recurring revenue (and a $7.2B valuation). 
He's now a Co-Founder and CEO at two different companies: pclub.io, and QuotaSignal. He's also an angel investor and startup advisor. He's one of the incredible SaaS entrepreneurs out there, and SaaS startups and founders should absolutely be following him.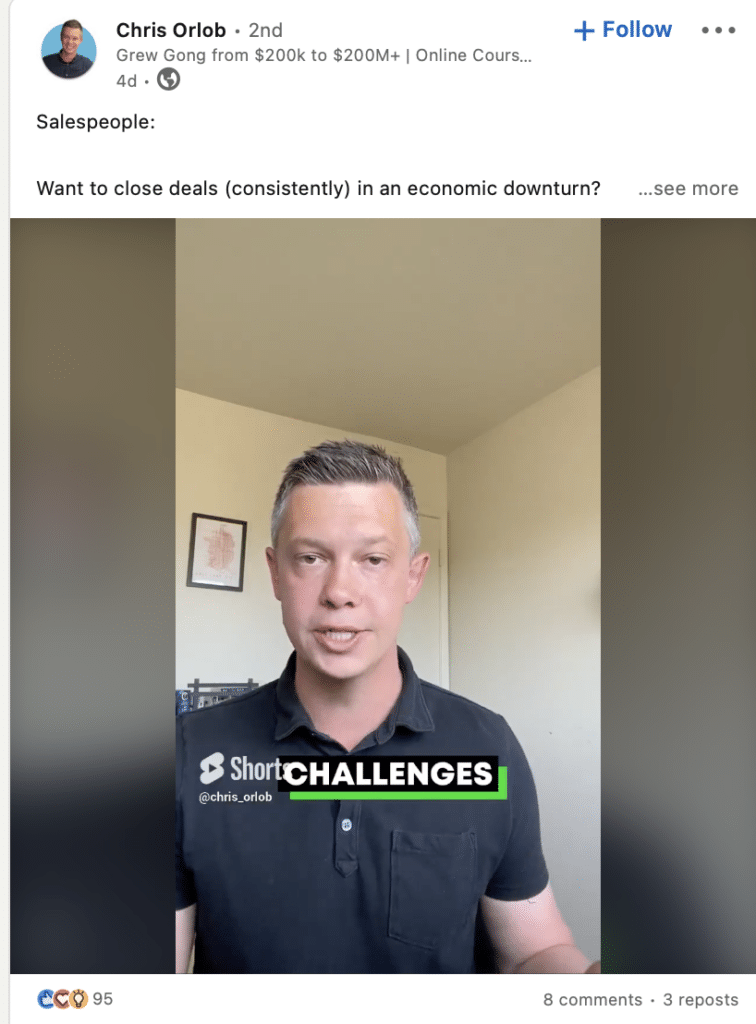 Make sure you follow Orlob's LinkedIn, where he regularly shares insights to help companies land more SaaS clients and grow their own brands (and profit!).
11. Seth Godin
Next, we have another one of the biggest SaaS influencers on this list Seth Godin. He's well-known in the SaaS space and in the online marketing space. He's been the VP director of marketing at Yahoo, founder, and CEO of several companies, has written 18 best-selling books, and is currently the founding editor of the Carbon Almanac (which prioritizes efforts towards climate change). He's also currently the founder and CEO of Do You Zoom.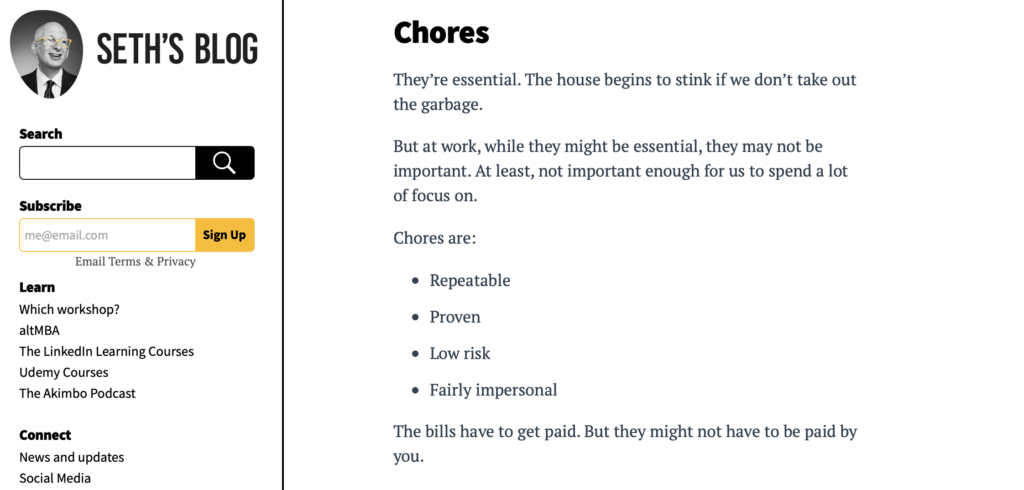 Godin has plenty of books available for purchase, and you can also follow his blog here.
12. David Skok
David Skok is a serial SaaS entrepreneur who is now a venture capitalist. He's been a board member at brands like HubSpot and SolidWorks Corp since the early 2000s, and is now a general partner at Matrix Partners. He also founded and acted as the CEO for multiple companies before that, dating all the way back into the 1980s.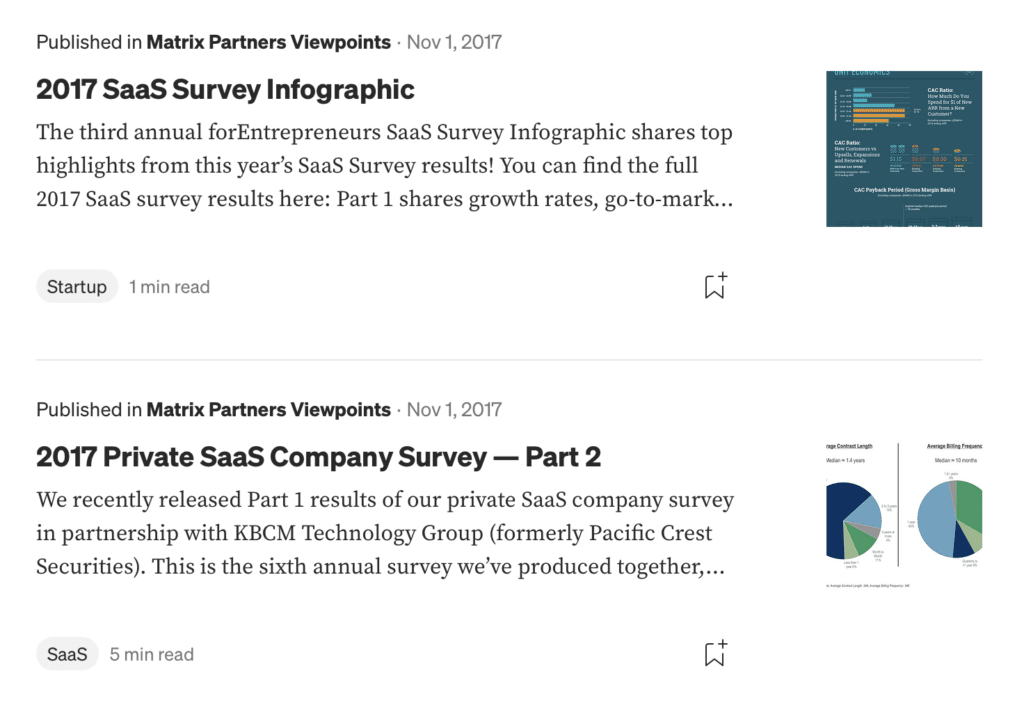 Skok shares his experience online in a variety of different platforms. If you're looking for a library of content from him, check out his blog on Medium.
13. Mamoon Hamid
Mamoon Hamid is the general partner and co-founder at Kleiner Perkins. He's also a board director for a number of different impressive SaaS companies, including Intercom, Slack, and WaveHQ.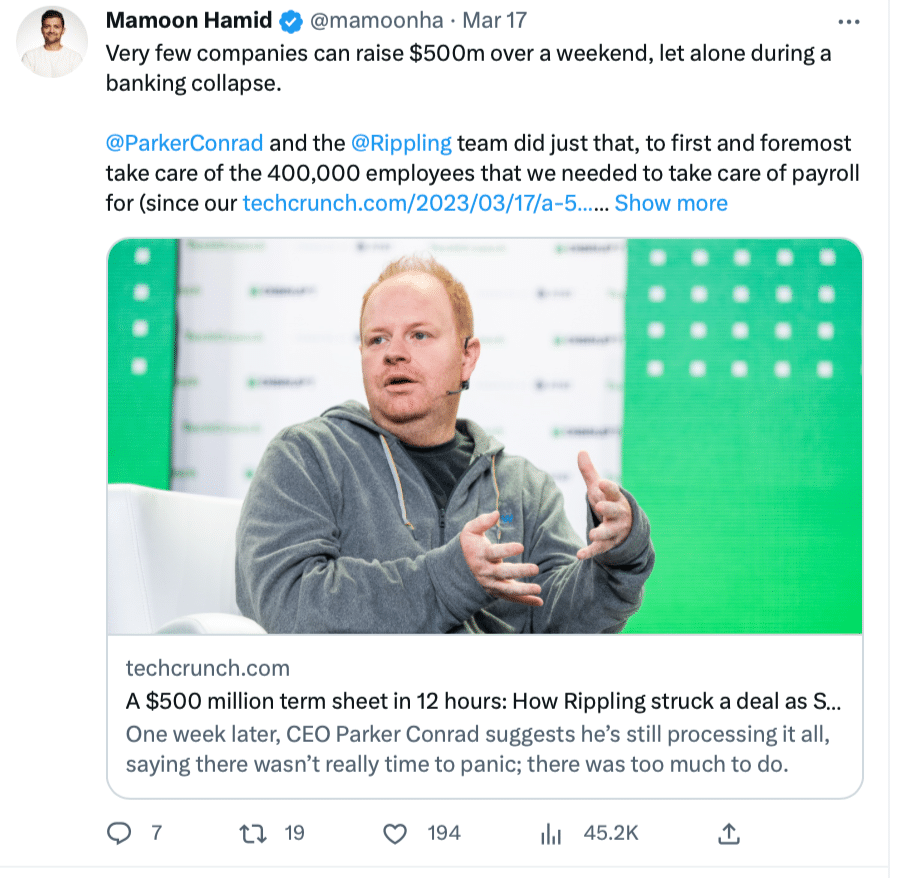 Hamid has consistently been names on Forbes' Midas List of top tech investors multiple years in a row, and has gained a great deal of attention as a top VC.
Hamid doesn't post as often as some of the other SaaS influencers on this list, but his Twitter is still worth a follow, as he'll share resources, case studies, and helpful advice on the platform.
14. Dan Martell
Dan Martell is the Founder and CEO of SaaS Academy, which offers training courses designed to help SaaS founders scale their own businesses. He's also a managing partner at High Speed Ventures.
Martell has helped found, cofound, and run multiple SaaS and B2B businesses, and three of his recent projects went on to be acquired.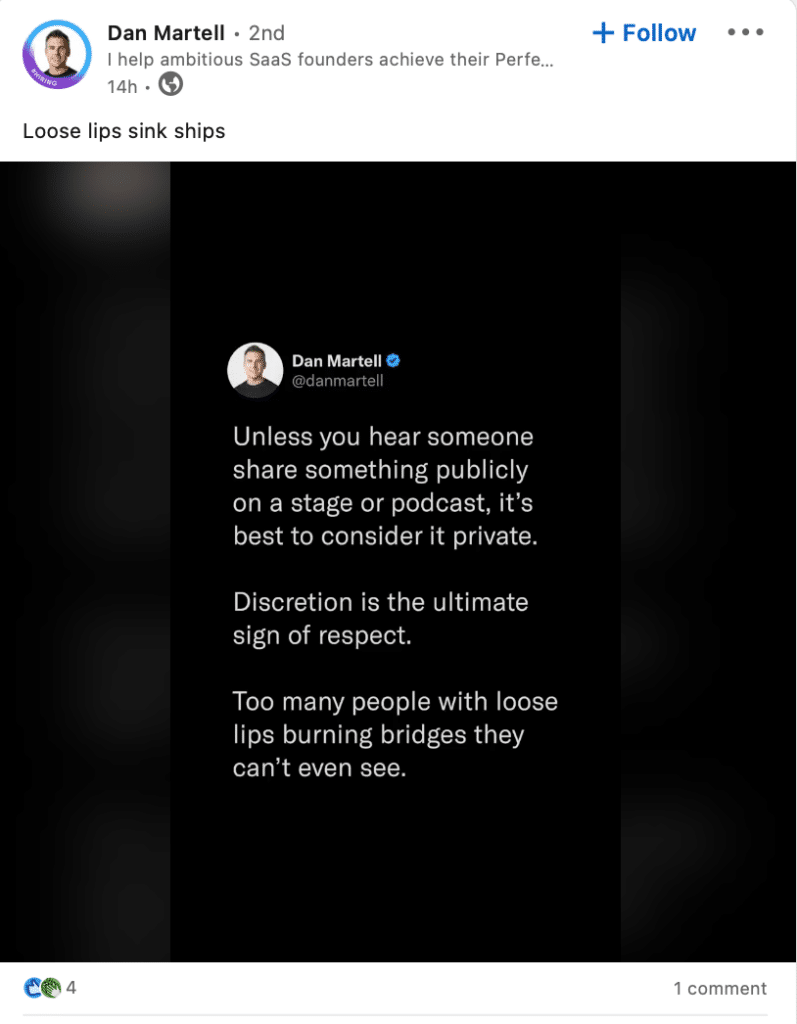 Make sure you follow Dan on his LinkedIn, where he shares insightful, actionable, and honest content that all founders and owners will benefit from.
15. TK Kader
TK Kader is a well-known entrepreneur and best-selling author. He's previously worked at Bridgewater Associates (a well-respected hedge fund), founded ToutApp (which was sold to Marketo), and was part of the executive team that helped Marketo grow to the point where Adobe purchased it. He's now leading what he calls the Unstoppable movement to help founders build and scale software companies.
Kader has a variety of exceptional content online, including his blog and his YouTube channel. We recommend subscribing to both.
Final Thoughts
Knowing which SaaS influencers to follow is a great start to building a solid feed of useful, valuable knowledge that you can leverage to grow your own business. All of the SaaS experts on this list are thought leaders in their own right, and since they've been through the ringer with their own businesses, they've got the experience to back up what they're saying.
And if you're looking for more SaaS content, make sure you follow our blog and check out our free SaaS tools!
What do you think? Did we miss any of your favorite SaaS influencers? Let us know in the comments below!