Whether you're targeting lead generation, new customer acquisition, positive brand equity, or other SaaS marketing goals, you need a strategy that aligns with your objectives.
For SaaS companies, content marketing and advertising are two of the most common approaches. So which works best, and how do you know what to prioritize and when?
In this article, we'll compare the benefits and drawbacks of advertising vs. content marketing for SaaS—so you can choose the right tactics given your goals, funding stage, and growth strategy.
3 Ways Content Marketing Is Optimal for SaaS Growth
First, let's focus on how SaaS content marketing can drive growth.
Long-Term Results
Is that high-ranking blog post your team published last year still driving a ton of free trial signups? One of the biggest benefits of content marketing is getting long-term results without committing to ongoing spending.
Great SEO-driven content can continue to attract clicks long after it goes live. As Massimo Chieruzzi explains: "Even if you stop investing, it will bring in traffic for months or years."
How does advertising compare? In most cases, ads only work when they're on.
Christoph Trappe, Director of Content Strategy at Growgetter, explains: "Advertising campaigns drive results while they are running. Sure, somebody might say, 'Hey I saw this commercial a few weeks ago, and now I'm ready to buy.'"
"But in general, advertising campaigns drive results while they are live. Once they are stopped, the results stop as well."
Authority and Competitive Advantage
When your SaaS company first begins publishing content, traffic might be an initial goal. But with time and a solid strategy, those published pieces can become more than the sum of their parts.
Think of content marketing as a long-term investment in your SaaS company's growth. Over time, content builds domain authority, making it easier to rank every new piece you publish—like the article below from this site that outranks several authoritative sites.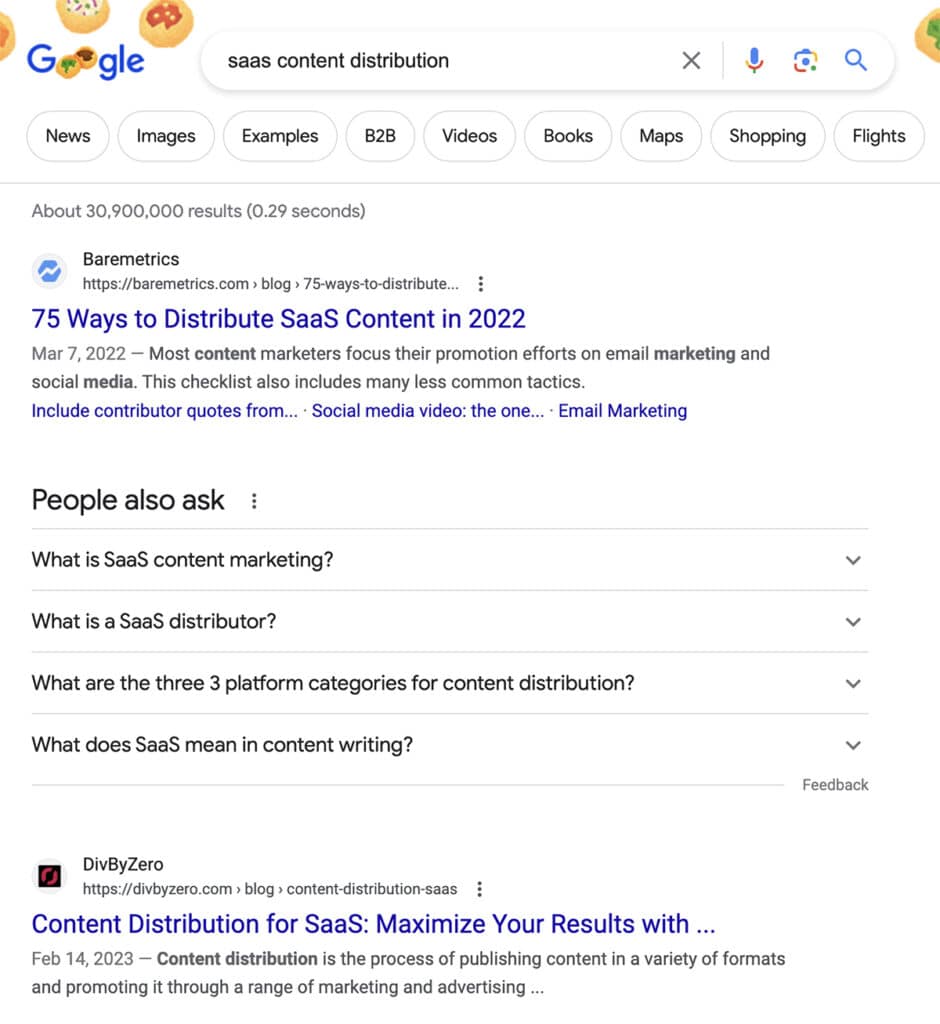 Focusing on SEO can also give your business a competitive advantage, which is important in a crowded category. Massimo explains: "It will take months or years for a new competitor to reach your authority and ranking level, so you have time to react."
Using advertising to establish a competitive advantage is neither as easy nor as cost-effective. With advertising, Massimo cautions: "If someone comes in the market with more money, they can beat you and make your ads more expensive."
Velocity and Scalability
Not every SaaS company sees the same outcomes from content marketing. Content velocity is one lever you can pull to accelerate results. John Ozuysal, Founder of House of Growth, explains that for early-stage SaaS companies, it's essential to align your initial investment with both goals and timelines.
John says: "The company that's publishing 20 articles per month can see great results in three months or maybe even earlier. And if you're publishing just six per month, it might take a year."
Realistically, what can you achieve from a high-velocity approach to content marketing? It depends on what you start with.
John shares that a company he recently worked with had no content marketing background—yet was able to achieve a 500 signup goal after a four-month sprint. John elaborates: "By six months, we were getting over 1,000 signups. So even if you're new and you don't have much, when you put up a big investment, in three to six months, you can do a lot."
Ideally, once you find an approach that works, you can scale it to get even more results. With a sufficient budget and the right resources (i.e., writers, subject matter experts, and a production framework), you can certainly scale content marketing.
Can you scale advertising? Not if you want to keep customer acquisition cost (CAC) low. Massimo explains: "Advertising is not as simple to scale as many think for SaaS. The big limit is keyword search volume. SaaS is a relatively small market, and often when you need to scale, advertising becomes more expensive to the point of unprofitability."
3 Reasons to Focus on SaaS Advertising
Is content marketing always the best choice? Not necessarily. Let's look at when to consider prioritizing ads.
Short-Term Results
While content marketing takes time to deliver real results, SaaS advertising can attract customers in the short term. When you need to grow quickly, ads are often a better choice.
Nick Lafferty, Growth Advisor for Startups, shares: "I advise several early-stage SaaS companies, and I've recommended all of them to focus on advertising over content marketing. Those companies are still trying to find product-market fit, and they need results and feedback right now. They don't have time to wait for content marketing to pay off."
One of the biggest downsides of content marketing is that even when your team publishes high-quality work, a domain without established authority won't rank reliably. That makes it tough for early-stage SaaS companies to win with content. For Deb Mukherjee, Head of Marketing at Numeral, ads are often necessary to overcome this limitation.
Deb explains: "I prioritize ads in the first three months if I'm building the marketing function from scratch. Typically, founders will ask me to bring in leads from the get-go. This isn't possible if the company doesn't already have an established presence in organic search. Ads can fill that gap until organic search catches up."
Learning and Optimization
A strong SaaS advertising strategy can do more than just boost customer acquisition. Search ads can also help your team test keywords and figure out what's working much more efficiently than SEO can.
Nick elaborates: "You don't need a large advertising budget to see results. Even with $1,000/month, you can start to learn what keywords convert well for you in Google Ads. Then you can take those results and build a content marketing strategy around them later once you've proven out the product."
Gareth Davies, Content Lead at Parabol, has found advertising helpful for testing and optimizing the content itself. He explains: "We like to prioritize advertising when we want to learn a bit quicker. Content can take time to rank on search engines. But if we promote content via ads, we can get early feedback on whether people like the content and whether it can pull in leads."
As useful as this approach can be, Gareth clarifies that it has an expiration date. "In early or even Series A and B startups, I'd only ever prioritize ads for learning and to support content marketing efforts. Ads are simply too expensive to be a good long-term play."
Always-On Lead Generation
For early-stage SaaS companies, ads often work better as a short-term solution. But for established companies, can advertising continue to drive cost-effective results?
Deb says: "Short answer, yes. ANY channel that typically gets you a regular flow of leads, trials, or demos can become a long-term solution for SaaS companies. It's all about the ROI—how much did you spend, how much did you get?"
Nick confirms: "Advertising can definitely be a long-term solution for SaaS. I've seen this at every large SaaS company I've worked at, like Loom and Mailgun (both $1+ billion companies). At that scale, those companies rely on advertising to drive new customer acquisition, and they have campaigns that are always on."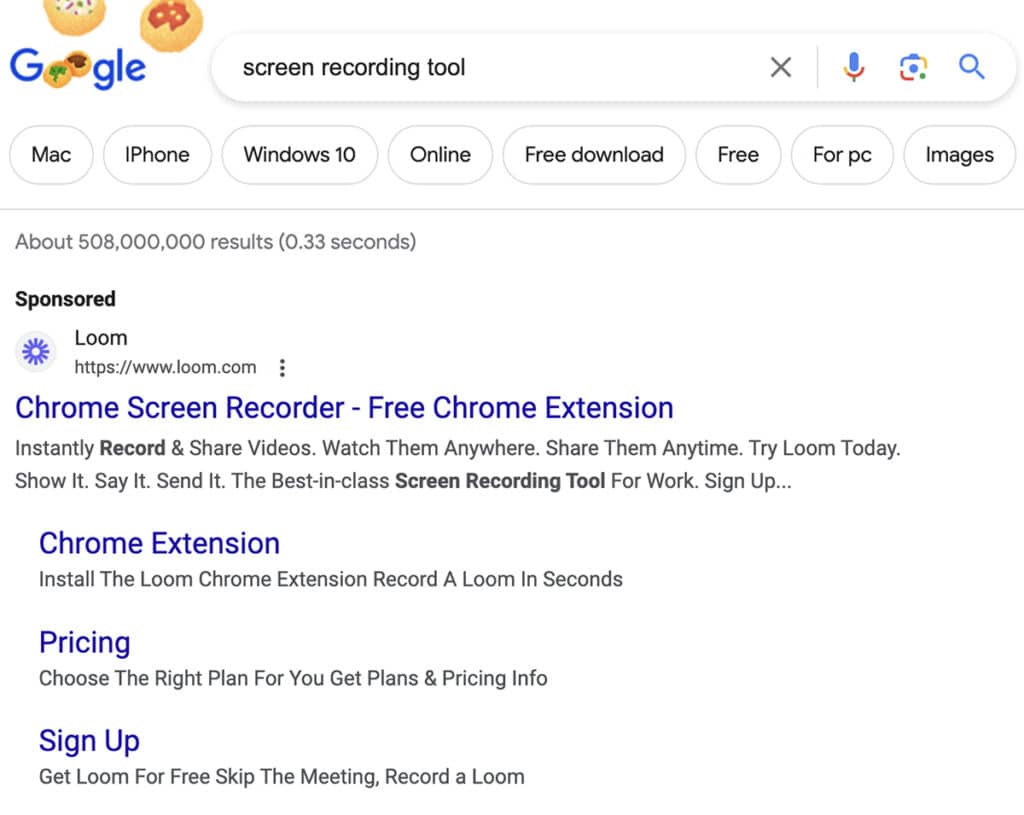 For mature SaaS companies, scaling ad campaigns often requires looking beyond search ads. Nick elaborates: "The strategy becomes how do you unlock even more channels? Google Ads is typically the first channel that's turned on, so companies look at paid social channels like LinkedIn ads and TikTok ads now to unlock more growth."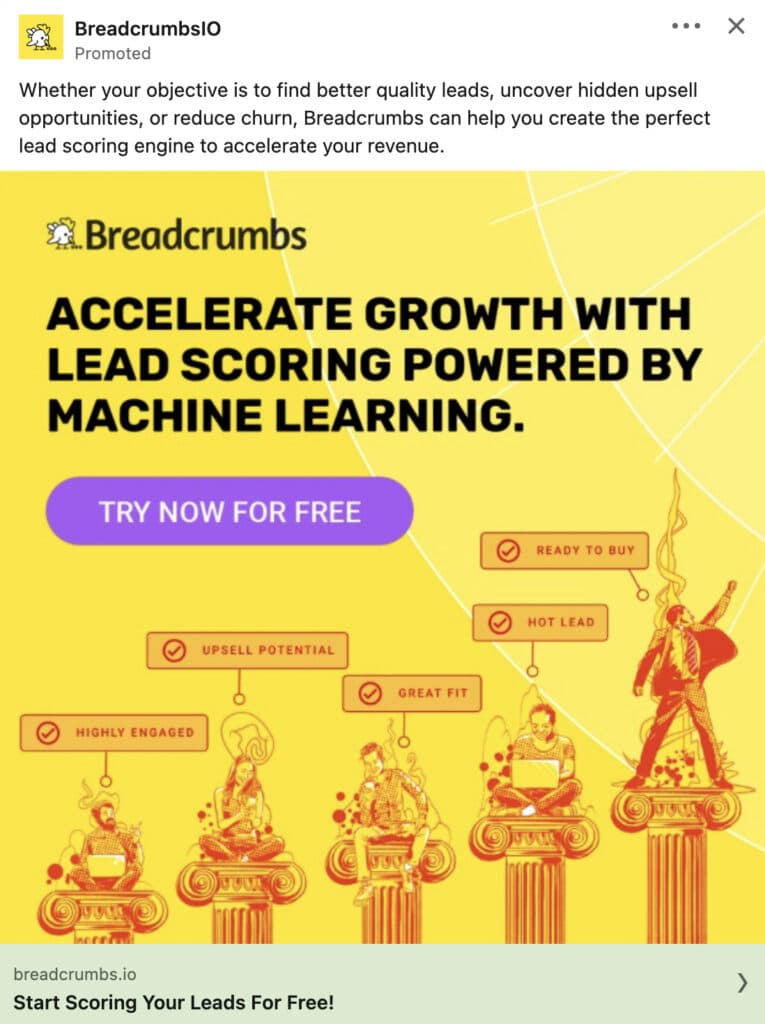 How to Prioritize Advertising vs. Content Marketing
Which factors are most important when deciding to invest in content marketing vs. advertising? Here are a few to consider.
Product-Market Fit
Nick Lafferty recommends starting with product-market fit. If your SaaS doesn't have it yet, ads are likely your best bet. If you already have product-market fit locked in, then the content is worth considering.
Funding Stage
Next, look at the funding stage, which often aligns with the marketing budget. Deb Mukherjee recommends: "If it's a seed-stage company with product-market fit but without a consistent supply of leads, I'd prioritize ads over content marketing. I can typically run ads by myself and scale it pretty fast."
Deb continues: "But to accelerate content marketing, mainly if I'm focusing on editorial content, I'd need an army of writers, which can get expensive. Founders will avoid this scenario until they have ample traction from ads."
Profitability
If your SaaS company hasn't achieved profitability yet, prioritizing content marketing is probably a better bet, at least for the long term. Gareth Davies explains: "Before reaching profitability, it is very hard to justify a huge or long-term spend on ads. Most of the companies you see running these long-term ad campaigns are in a more mature state.
Gareth continues: "For example, you can see Monday.com and ClickUp both vying for attention with ads and competing with each other through that channel. For a younger SaaS company trying to break even and reach profitability, those strategies are a surefire way to burn through your cash balance in under a year."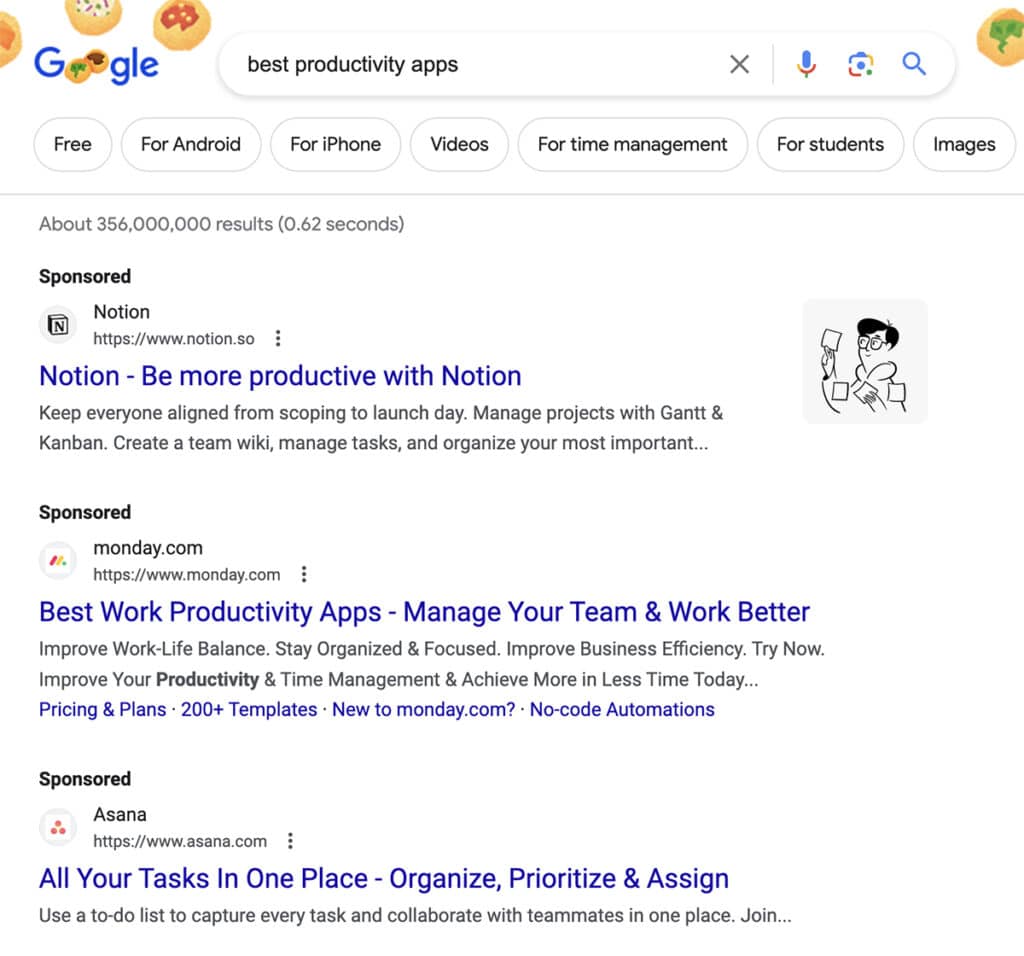 Growth Strategy
Marketing motions for product-led vs. sales-led vs. ecosystem-led SaaS products often look completely different. Nick explains: "When I was at Loom they didn't focus on paid advertising until after their Series C round because their product had such viral growth. Some companies don't need advertising if their product does the advertising for them."
Target Audience
Your go-to-market motion is also likely to be completely different for enterprise SaaS vs. small-ticket B2B SaaS. For the former, Rafael Sarim Oezdemir, Founder & CEO at Zendog Labs, cautions against focusing on ads alone.
Rafael explains: "In enterprise SaaS, you have no chance at all to generate revenue with just paid ads. You'll want to create content that demonstrates your domain expertise and distribute it via all kinds of channels and tactics, with the primary goal to support your sales team."
For B2B SaaS, Rafael states: "You can conceivably generate revenue with just ads if you come in at a low enough price point. Content will play a role here, too, but I'd use it primarily to nurture leads that signed up but didn't activate or monetize and to get churned customers back in the door."
Yet Rafael cautions against an overreliance on content. He elaborates: "In neither case would I solely rely on content as my go-to-market strategy. Growth leaders who do this will get fired because patience and funding will run out before they've made the content strategy work. In my experience, it takes 12 months for content to start showing measurable results."
Objectives and Timing
What do you need to achieve, and how much time do you have to do it? Lee Moskowitz, Head of Growth at SetSail, recommends advertising when testing and optimization are key priorities, as ads can identify conversion opportunities more efficiently.
If long-term results at a sustainable price point are more important, Lee recommends prioritizing evergreen content instead. Lee elaborates: "To promote SetSail's CRM Health Grader, we prioritized content over ads to build out relevant blogs related to data hygiene. We built our blogs around target keywords and now rank in top positions and featured snippets for CRM hygiene, Salesforce data hygiene, and other relevant terms."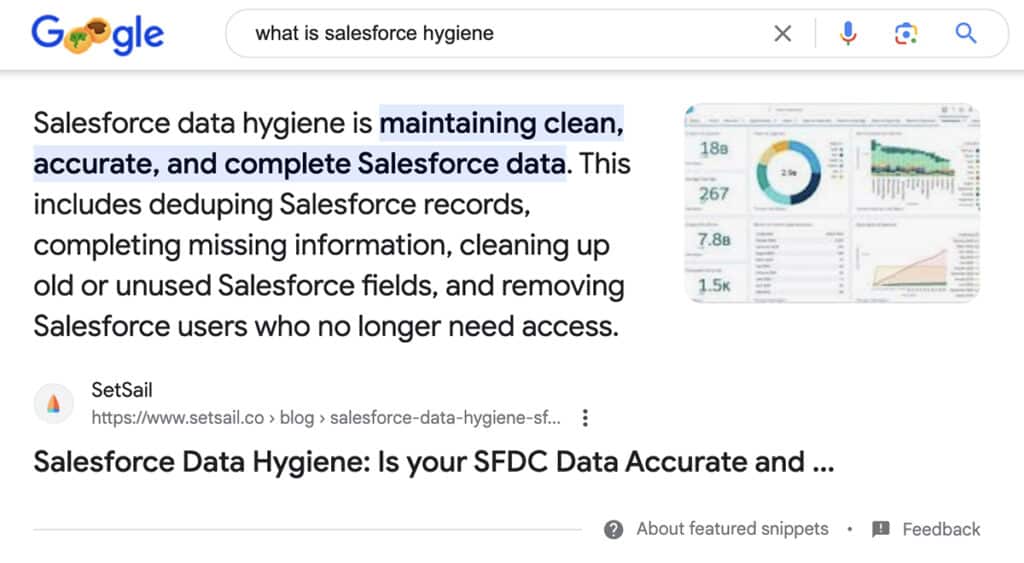 Lee continues: "While you can use Google search ads to appear on the top of the SERP to get immediate traffic from target keywords, your ads will only show when your bids are competitive. Once you spend your daily budget, which can easily happen early in the day, you won't appear in SERP. The organic rankings, however, will always show."
Tips for Future Proofing Your SaaS Marketing Strategy
From the growth of AI to the decline of cookies, both content marketing and advertising are experiencing massive changes. While it's impossible to know for certain what's to come, SaaS marketers can take steps to future-proof their strategies.
Think Beyond SEO
For content marketers, SEO is often the main target. Ranking content in organic search results can absolutely attract traffic, get clicks, and generate leads. But SaaS SEO doesn't have to be the only focus for marketers.
Instead, look beyond keywords and leverage the branding opportunities that content marketing provides. Building authority and establishing a unique voice can help your brand stand out against competitors.
Gareth Davies elaborates: "The big appeal of content marketing is that it helps open up organic traffic streams that deliver consistent and generally reliable traffic week over week, month over month, and year over year. Content marketing also gives you an opportunity to build a distinct brand voice. For that brand-related work, I'd almost always choose content marketing."
Amp Up Distribution
SaaS content marketing playbooks often center on publishing and velocity, without considering what happens after the published piece goes live. Yet content distribution can be just as important as publishing new posts.
To get more value from your SaaS content, include distribution in your strategy. Create a process for repurposing content.
Social media platforms like YouTube, LinkedIn, and Twitter can be particularly useful spaces for content distribution. Massimo explains: "Building an audience with thought leadership content on social or YouTube is a huge value and less at risk from AI."
Factor in AI
AI has already transformed the way many content marketers work and the speed at which they can research and produce SEO-driven pieces. Likewise, generative search is beginning to affect how both ads and search results display—and whether they get clicks.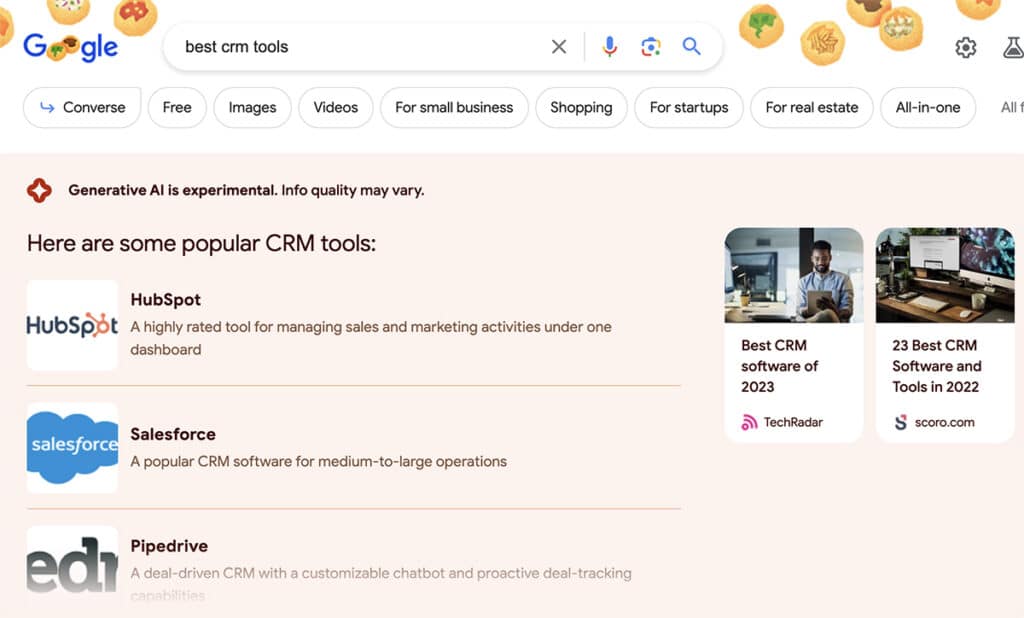 SaaS marketers can stand out against AI-generated content and search results by doubling down on originality. Christoph Trappe explains: "With the emergence of more companies using AI for content creation, strategic and unique content marketing will now be able to drive even more results. AI is great for some things—but it's not unique to your company's point of view."
So how can you make your content unique? One tactic is rethinking your keyword strategy and focusing on intent.
John Ozuysal explains: "Focus on your customers. Try to find long-tail keywords that not everyone is aware of. If a keyword has a business relevance for my customers, I'll cover it even if it has zero search volume."
It's also important to provide value that prospects can't get elsewhere. John elaborates: "I always focus on information gain score, meaning that I'm not just going to rely on tools that everyone is using to create outlines. I'm going to look at the top ranking results to see the pattern there and I'm going to try to do something that is better than what's already out there so that I educate the readers much more than the competing pages."
Final Thoughts on Advertising vs. Content Marketing for SaaS
For SaaS companies, neither advertising nor content marketing is the right approach 100% of the time. With the framework above, you can choose the right tactic and future-proof your strategy to maximize results and optimize SaaS growth.